Question: What do Florence Foster Jenkins, Virtue Epistemology, and a Major League Baseball game have in common?
Nothing. Absolutely nothing.
And yet…?
These three completely unrelated items came together this week in a meaningful way in the dark and murky corners of my hypomanic mind, as I was considering a question that nags at some of my students: How good is good enough to sing? Like, out loud? For actual people?
(Spoiler alert: My answer is Yes.)
Allow me to set the scene.
One day, I had a student come in for her first lesson. As is my wont with new students, I invited her to have a seat so we could find out a little about each other. I like to know what motivates the student to be here, what they'd like to accomplish, and generally where they are coming from. We settled into our chairs, and I launched into my usual introductory question:
"So, tell me why you're here."
She paused, and then started. "I'm always singing. I really love to sing…"
And she burst into tears.
That was unexpected.
Now, I'm totally used to people crying. I try to keep my studio stocked with Kleenex in preparation for the crying. You don't spend as much one-on-one time with people engaging in an incredibly personal and emotionally vulnerable practice like singing, without getting to know them pretty well. I know when my students are struggling with an issue that they cannot leave at home, because when you sing, you are your instrument, and you carry your emotional ups and downs along with you in your convenient and (hopefully) attractive instrument case. I have literally opened the door to let a student in, and immediately demanded, "What's wrong?"
But this response was fast, even for as a teacher as sympathetically sadistic as I am. I glanced at the imaginary watch on my left wrist. "Two minutes," I muttered. "That's a new record." I handed her the Kleenex.
The gist of her story was that she loved to sing, and did it constantly through her day; it was something inside her that she simply could not shut off. She had no intention of crafting a professional career, she simply sang for her own pleasure and joy. But her boyfriend and best friend hated her voice. They told her not to sing, that she shouldn't sing. They didn't want to hear her sing.
I told her that she needed a better boyfriend and best friend. And then we went to work.
I wish that I had a great ending to this story. I wish I could tell you that she went on to a record deal or a brilliant stage career. I can't. This is one that I lost. We had a few lessons together, and she enjoyed them and learned some things. But she didn't continue on with her studies, and I can only hope that she left my studio with enough confidence to keep doing what she loved, in the face of opposition at home.
It made me think of the recent biographical movie "Florence Foster Jenkins", about the elderly New York socialite who came into the spotlight in the 1930's and 1940's, attempting to become a world-class operatic soprano, despite a heavy-duty dearth of ability. Now, I had discovered this legendary disaster some 27 years ago, while I was pursuing my own classical singing degree. I owned her album or cassette or 8-track tape or whatever we listened to in the early 90's, and I can attest: she was absolutely awful. Madame Jenkins was exceedingly indifferent to pitch and tone quality, and history has done nothing to convince us whether or not she was aware of her vocal limitations. But as the movie demonstrates, something about her resonated with people. Her passion for making music and her sheer dedication to her craft, such as it was, rang out over her imperfections, to create a genuinely enjoyable experience for her audiences. Although she was perceived more as a comedienne than as a songbird, her performances were agreeable in their way, and her audiences regularly included such musical sophisticates as composers Cole Porter and Gian Carlo Menotti.
As I watched the movie and got deeper into her story, I was struck by an odd insight: for me, an unfortunate theme of the tale is that apparently nobody ever directed her to more appropriate repertoire. Jenkins was determined to sing the hardest, highest operatic literature written for women, despite the fact that her instrument was completely unsuited for it. Her teachers and coaches pandered to her whims, where they may have had an opportunity to inform her choices. I have always felt that one of my jobs as a teacher, is to make sure my students are singing repertoire that complements rather than contends with their natural abilities, and does not call attention to their natural limitations – be these habituated traits that we are working on improving, or inherent characteristics that are not likely to radically change, like range, timbre (color and quality), or tessitura (where the voice likes to sit).
As a commercial voice teacher, I feel a responsibility to allow students to sing what they are driven to sing, but if a song is not likely to work, I direct the conversation towards what adjustments can make it work. In my studio we regularly change keys, change words, change melodies. In this day and age of heavily produced vocal performance, in order to make popular songs singable, this approach is a necessity. However, this approach is also a modern luxury, and not one that is smiled upon in classical music, for good reason. If a classical composer wrote an aria in a particular way, well, then that's exactly what he intended to be sung, and who are we to argue with Mozart? As a classical singer, you will sing the songs as written, and you will like it. Or someone else will be happy to sing it for you.
So, if I had been in this movie, let me tell you what my character would have done. I would have kindly, gently, and firmly informed La Jenkins that her voice was better suited to a different type of repertoire. And assuming that she did not fire me on the spot, we then would have spent time together identifying her vocal strengths and challenges, and setting the groundwork to make corrections. We would have found her wheelhouse range – where her voice sounded most at ease and effective – and we would have solidified it. We would have carefully selected literature and performance opportunities that set her up for vocal success rather than failure.
And I suppose that this approach would have made for a very, very boring movie.
So we move on to Scotland!
Objection! Relevance.
A little leeway if you please, your Honor…
Intellectual Humility
I recently discovered the wonderful world of MOOCs (Massive Open Online Courses), which are online classes and seminars offered by major colleges and universities for free – for free, I say! – to seekers of knowledge from around the globe. Video lectures, international discussion forums, supplemental reading resources, tests and homework assignments? On any number of topics that interest me? From Ivy League educational institutions? Suffice to say, I may be in love.
So for three weeks, I engaged in an Epistemology course on Intellectual Humility from the University of Edinburgh. It was a 3-week overview on theories regarding the importance in our modern-day, highly diverse global society, to develop the skills to enable us to hold and express opinions that are virtuously formed. Like in any philosophy class, most questions are answered by more questions, so here is the best summary of Intellectual Humility that I can offer you: it is an intellectual virtue demonstrated by a person who owns his intellectual limitations on a topic, but also recognizes his intellectual strengths – in short, he has an accurate understanding of the validity of his position, which he formed by researching and seeking alternate viewpoints in order to overcome any original biases, and for no motivation of personal gain. (Philosophy classes also involve a lot of run-on sentences.) The intellectually humble person demonstrates a lack of defensiveness, an open-mindedness, and a low concern for social status. He is neither Intellectually Arrogant, holding his opinions or abilities to be higher than they are; nor is he Intellectually Servile, holding his opinions or abilities to be lower than they are. He is accurate and non-egocentric in assessing his abilities and the credibility of his beliefs. He seeks authentic knowledge for authentic knowledge's sake.
You know, in a nutshell.
As I explored this topic, I considered my own voice studio. What might Vocal Humility look like? Many may assume that singing out loud demands a certain amount of Vocal Arrogance, but I disagree. I have found that most of my students err on the side of Vocal Servility; they actually tend to hold their abilities in lower esteem than is accurate. There are eye-rolls and disgusted noises when a concept is not executed perfectly on the first try. There are negative self-comparisons to other singers when they have trouble negotiating a tricky part of a song. There are absolute mountains of self-doubt that we have to conquer. I often have to insist that my students stop criticizing themselves, because it selfishly takes away all my joy in getting to do it for them.
I tell my students to be the Compassionate Observer of their own voice – to unemotionally notice what is going well so that it can be replicated, and unjudgingly notice what is going wrong so that it can be diagnosed and corrected. It seems to me that self-awareness is the best proponent for successful execution, but relentless self-criticism is its worst enemy. Too often, my students' biggest struggle is not a technical flaw, but a mental barrier; they have trouble turning off their inner critic, and overcoming the fear that is holding them back from attaining a major breakthrough. What if we practiced Vocal Humility, owning our limitations, assessing our value, and welcoming opportunities for growth? What might we accomplish if we pursued authentic singing for authentic singing's sake?
That's an interesting question. I wonder what Harry Caray would have to say about that.
Who?
Stay with me, we're almost home…
The Seventh Inning Stretch
I freely admit that I am a rabid baseball fan. But even those of you who have only attended a game on a dare and the promise of plentiful beer know what happens in the middle of the seventh inning. We stand up, stretch our aching legs and backs, and sing along to "Take Me Out to the Ballgame." We don't worry about how we sound. We just sing it, all together, and somehow, magically, we more or less know the song and all the lyrics, because it's just that innate a part of our culture.
But that wasn't always the case.
According to "The Cultural Encyclopedia of Baseball," (we rabid baseball fans own these kinds of books in hardback), the tradition of the fans singing along to "Take Me Out to the Ballgame" was started by Harry Caray, the wonderfully entertaining and knowledgeable – but rather scratchy-voiced – announcer for the Chicago White Sox, and later for the Chicago Cubs. In the early 1970s, the song had been around forever, not particularly popular, and whenever the White Sox organist would wordlessly play it, Harry Caray would hum or sing the song to himself in the broadcast booth, off the microphone, and fairly badly. One day, White Sox owner Bill Veeck noticed that some fans seated near the booth were observing Caray and joining in, so he devised an plan. Veeck asked Caray to sing it for the entire stadium during the seventh inning stretch at the next game, and encourage all the fans to sing along.
Legend has it that Caray was embarrassed by his weak voice and declined to participate. So Veeck secretly planted a mic in the booth that would broadcast Caray's covert performance to the crowd. The plan was a success, the crowd sang along, and a tradition was born. Veeck's reasoning had been simple and effective: Caray's singing voice was worse than most fans, so would act as an encouragement for them to sing along; a superior voice would have been intimidating and deterring. So Caray was clearly the best worst singer for the job, and he shouldered the responsibility with gusto for the remainder of his career. The tradition was adopted by every other Major League Baseball team, and continues long after Caray's death, with celebrity guest singers of similarly questionable vocal talent often picking up the mic at Wrigley Park, to lead Cubs fans in song in Caray's absence, and I imagine, with his blessing.
True story or tall tale? Difficult to say. But what an enticing notion, that a man with no great vocal talent in particular is responsible for this massive communal shared experience of bursting into song at an athletic event. What an amazing example of Vocal Humility and the impact it can have – on any given summer day, upwards towards 200,000 people participate in this activity, all thanks to Harry Caray's weak voice. Sounds like a pretty powerful voice to me.
So what's the point?
I tell people that if they let me talk long enough, I will eventually find a way to connect any two points – and I have certainly talked long enough today. Which brings me back to the story that started this article, of the student who just loved to sing. The student that, I hope with all my heart, discovered on her own that even though her voice had room for improvement, it was already perfect as it was, because using it gave her such pleasure.
Perhaps when engaging in this intensely personal activity, in an environment where perfect sounds are often accomplished only via electronic manipulation, we singers are so afraid of making an imperfect sound that we tend to be overly cautious in evaluating our vocal self-worth. Perhaps we are often so busy trying to manage our high expectations, that we fail to see that we are meeting many of them. Perhaps we are often so busy trying not to be self-delusional, that we delude ourselves from recognizing our value.
Perhaps we should stop doing that. Perhaps we should cultivate Vocal Humility within ourselves, with an accurate assessment of our strengths as well as our limitations, with an un-defensive openness to learning how to improve, and a low concern for social status and credit for what we have achieved, or judgment where we have failed. Perhaps we should allow ourselves to feel confident in our ensuing self-awareness, to find appropriate venues for our expression, and to acknowledge that wherever we are in our journey to becoming a good singer, we are already good enough to share our voices. And then perhaps, we should just sing, when and where we wish, with humility, with conviction, and above all, with joy.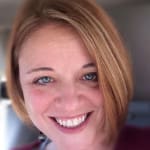 Find Your Voice
Kristin Henry, Voice Instructor
Performance High Vocal Training and Artist Development
Boulder/Lafayette Studio at Doghouse Music
Boulder County, CO