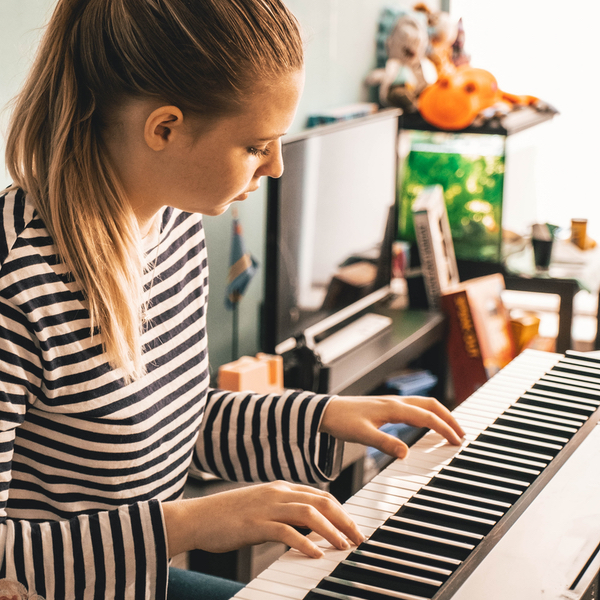 From accompanying singers to playing in bands to immersing yourself in the challenge of classical pieces, piano offers endless possibilities for growth. 
Once you have a few basic chords under your hands, you can collaborate with singers at a showcase, write your own songs, or join one of our free monthly jams! 
Or, if you'd like to pursue advanced piano, a lifetime of joyful learning awaits.  We have teachers to take you as far as you want to go comping from lead sheets, reading sheet music, and playing classical piano.
Keyboard skills are also essential to modern music recording. If you can play keyboard, you can play all of the instruments in music editing software!  Even just a few months of keyboard lessons pays huge dividends for producing your own songs on the computer.
Showcases and Recitals
We offer near-monthly opportunities to perform – everything from traditional teen recitals to acoustic showcases to full-band productions at major venues.
Beginning students find our recitals and acoustic showcases to be a supportive, non-intimidating way to get used to performing in front of people.
Our intermediate and advanced students love our big concerts at premier Denver venues such as the Hard Rock Cafe and The Oriental Theatre.  These expertly staged performances provide clients with real gig experience that they need to become full-fledged musicians, complete with a live audience, lighting and stage technicians, and professional producers and engineers.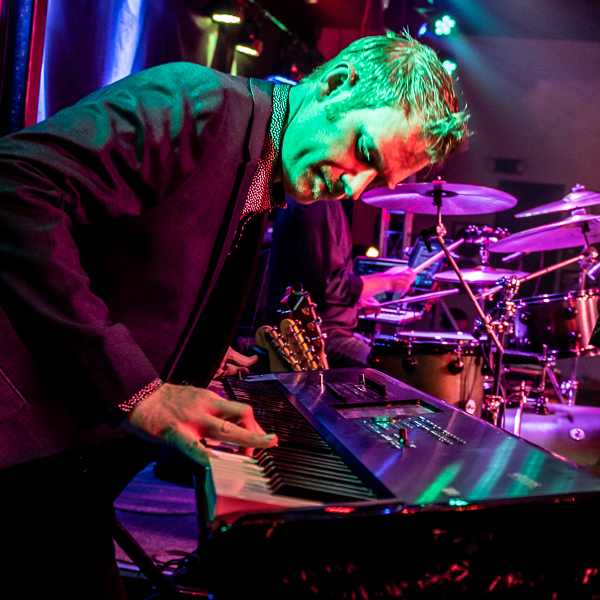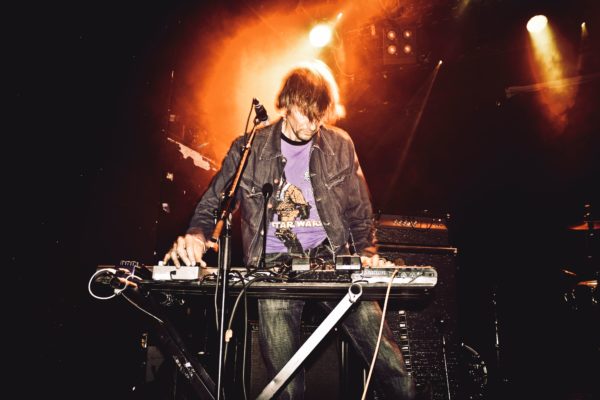 Professional Faculty… Who Love Teaching
No matter which band instrument you or your child choose, we have experienced instructors who love making learning fun, playful and immediately rewarding at every level from beginner to advanced.
All of our faculty members are actively performing and gigging musicians, so our clients get real-life perspectives on being a performing artist in today's music industry.