Live Performance Coaching
What is Live Performance Coaching?
Live performance coaching is about connecting with your audience and making them feel what YOU feel when you are performing.
We have over a decade of experience with one-on-one and customized full-band coaching.  Our coach can work with you or your band to perfect your sound, your setlist and the way you perform your songs.  From getting the band sounding tight to designing moments that move your audience in an unforgettable way, we can help you create a show that converts audience members into fans.
What Will We Work On?
Depending on where you are starting from in your performance career and where your strengths already lie, we may work on:
Use stage movement to communicate
Looking and feeling more confident and professional
Arranging your songs for live performance
Building an engaging set list
Song intros
Stage banter
Your band's creative process
Creating emotional "moments" in your songs
How to work with your songs so they don't all sound the same
How to get more applause
Making your songs more catchy
How and when to bail
Audience direction and misdirection
Improving your stage banter
Improving transitions between songs
How Do We Work?
Solo performers:  Either book a private session (usually one hour, but it can be longer if you wish), or come to a group class.
Bands:  Best to book at least a couple of hours or a half day.  Most bands start losing energy and attention span after 6-7 hours.
We can work via Skype with quieter lineups such as solo artists and duos, but not bands that include a live drummer.
Where Will We Work?
We offer one-on-one coaching and full-band coaching at our Denver or Lafayette studios or, for full bands, your rehearsal space.
Your Coach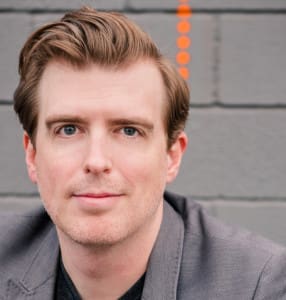 Justin is a musician, engineer and record producer who has worked in various styles including blues, country, rock, rap and pop.   Justin was a founding member, lead guitarist and songwriter for the band No Address.  No Address released Time Doesn't Notice on Atlantic Records, with their debut single "Sadie (When I'm Gone)" standing at #11 on the Billboard Radio charts for 22 weeks.   No Address toured North America extensively and Justin's compositions have been featured in feature films and television series, as well as continuing to maintain airplay around the world.
Before I started working with Justin, I knew that I loved to sing, but I had very little direction. From the onset, I just expected to become more comfortable on stage—but Justin offers much more. I am more confident not only as an artist, but also as a person, and this helps with performing and building my brand. 
There are so many people that parade as professional musicians, so that is a fear of mine whenever I consult someone for guidance. From my first meeting with Justin, I knew that he was the real deal. He is more than capable of not only meeting the needs of each student, but tailoring his approach to their goals and experience. From Justin, I have learned to be more in tune with myself and my art. 
One of the biggest gifts that we can give to other artists is our talent and our spirit in the hope that they will grow and reach their full potential. I am a true testament to Justin's expertise and talent. If you are looking to grow as an individual and in your art, I highly recommend working with Justin.
Performance High helped my band completely rethink our stage show, now we not only sound like rock stars, we look like 'em, too! Using simple performance techniques, Adrienne and Justin taught us how to use the stage as an instrument, how to stand tall and accept applause rather than shy away, and how to use movement and body language to share our love for music with an audience. We now feel 100 times more prepared to own any stage we play, and we can't wait to have follow-up sessions with Performance High to continue our growth.
Justin has worked with many solo artists and bands.  Below are some examples of live performance coaching he has done with solo artists performing to tracks.  Similar skills are involved in coaching lead singers of bands.  When working with bands he also teaches each band member their role in creating the show and having a moment to shine.  When working with solo artists who play guitar or keys, he uses the instrument as another tool to create interest and variety, often subtly changing arrangements for surprisingly great impact.