Stage Performance Workshop
Polite applause sucks.
You know the sound… that sound of the audience being politely nice. 
Are you not connecting with your audience the way you wish you could?  Do you get nervous on stage?  Do you dream of performing, but not know how to get any experience?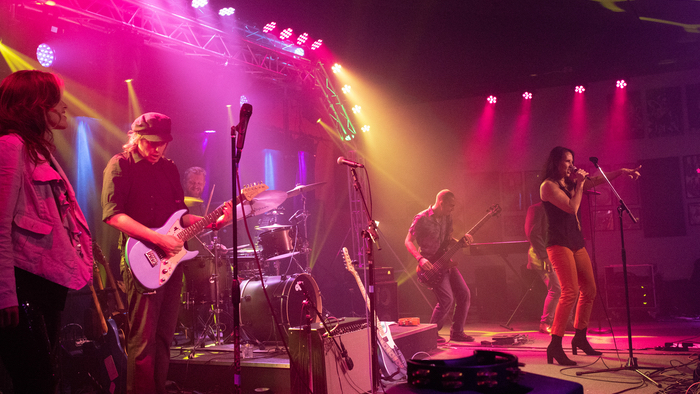 Anyone can become a powerful performer by mastering the principles of stagecraft.  But no one's a pro the first time on stage.  You need to get miles on the car.  Gain confidence by learning and practicing these concrete skills in front of a group, and you'll look and feel professional.
In this workshop style class, singers will have a chance to perform in a supportive environment every week. 
You'll Learn How to…
Build a performance plan to give you confidence and room for spontaneity.

Unleash energy without faking it, even if you're nervous.

Harness your nerves to your advantage.

Look natural moving around the stage, even if you've never performed before.

Help audiences feel the emotion in your music.

Master the art of talking to a crowd without boring them – even if you're not comfortable with speaking in public.

Handle a mic and stand without looking awkward or getting feedback.

Look and feel confident without acting like someone you aren't.

Sharpen your ability to keep the entire audience engaged.

Understand how to soundcheck.

Learn the basics of PA systems, mixers, EQ, and effects.
Join Performance High's artist development coach Justin Leighton Long for a seven-week class in which you will develop both concrete skills you can apply to anything you sing, as well as experience and confidence in front of a small group.  Justin has over twenty years of experience in the old and new music industries, both as an artist with Atlantic Records and as the coach to scores of up-and-coming artists.
Hear It From Our Clients
"I try to perform as much as possible – open mics, jams, karaoke – whatever will get me on stage in front of people.  One of the things that I've learned is that your chance of running into someone who will give you an honest and informed evaluation of your stage performance is just about 0%.  This is what Justin does in this class and he gives you practical and really down to earth techniques you can use to improve your performance.  The synergy that happens with other class members is great.  You get a chance to be brilliant, or crash and burn, or anything in between in a supportive environment that will help you really develop your performance skills." – Doug W.
Frequently Asked Questions
Is this class only for beginners?
No.  This class is oriented toward artists with less experience, but regular performing artists who would like to take their performance to the next level will also get a lot out of this class.  
The same stagecraft skills apply to all performers, but aren't widely known – even among some of the most experienced performers.
What kind of accompaniment?
You can bring a track or YouTube link, or accompany yourself.
Myths About Stage Performance
Myth:  I want to be an authentic performer, so spontaneity is best.
Reality: Spontaneity – otherwise known as "winging it" – tends to result in awkward transition moments, repetitive performances, wandering, and a less compelling show.  The most successful performers have a performance plan – even if it seems like they don't.
Myth:  There's no substitute for just going out and doing real gigs.
Reality:  While there's no actual substitute for a real gig, practicing your craft in front of an audience (such as a class) will take you miles beyond your bedroom. 
Myth:  There aren't really any skills of the stage.  It's all just about confidence.
Reality:  This couldn't be less true.  Developing skills helps you develop confidence, not vice versa.
Myth:  I read a book about performing once, so I already know what to do.
Reality:  Even if you know WHAT to do, actually DOING it – consistently, without stumbling over the details, and correctly applied in each different context – takes a lot of repetition, interpretation, and practice. 
Schedule:   Sundays in Broomfield, 5-7pm May 12 – June 23.
Early Bird Rate through Apr 17: $197 for the entire course (~$28 per class), paid in two monthly $98.50 installments
Regular Fee after Apr 17:  $329 for the entire course (~$47 per class), paid in two monthly $164.50 installments
Q&A / Meet-and-Greet:  Sat Apr 13, 4-4:45pm.  Meet Justin in person at our studios or tune in live on our Facebook page to ask questions about the course and see if it's right for you.
Location:  Performance High's Broomfield location at 6811 W 120th Ave, Broomfield CO 80020.
Get Directions Here!
Suitable For:  Vocalists with two or fewer years of performance experience, who can sing memorized songs on time and on pitch.  
Space is limited to 10 artists to ensure that every singer has a chance to perform every week.
Attention Current Students!
Current Performance High clients may register online through our booking system, or just contact us and we'll get you set up!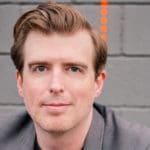 Justin Leighton Long is a musician, engineer and record producer who has worked in various styles including blues, country, rock, rap and pop. Justin was a founding member, lead guitarist and songwriter for the band No Address. No Address released Time Doesn't Notice on Atlantic Records, with their debut single "Sadie (When I'm Gone)" standing at #11 on the Billboard Radio charts for 22 weeks. No Address toured North America extensively and Justin's compositions have been featured in feature films and television series, as well as continuing to maintain airplay around the world, (as a fun fact) recently reaching #1 on the college radio charts in Bosnia.
As a coach, Justin has worked with artists who have won large competitions, followed their success to LA and Nashville, and tour nationally and internationally as well as countless local artists.  As a recording engineer and producer Justin has worked for bands signed to labels including Atlantic, Elektra, Immortal, Wind Up, Curb, Blind Bat, S-Curve, Victory, Blues Legacy and J Records.