Compelling performers have tools, skills, and a framework for using them on stage.  Developing these tools and skills, and understanding when and how to use them, helps you perform with confidence and connect with the audience. 
Join this class to learn a stage performance framework that helps you feel at home on stage and free to express yourself as a unique artist.  In this workshop style class, singers will have a chance to perform in a supportive environment every week. 
Performance High's artist development coach Justin Leighton Long has thirty years of experience in the old and new music industries, both as an artist with Atlantic Records and as coach to scores of up-and-coming
artists
.
Stage Performance Myths
Myth:  You're more authentic if you just wing it.
Reality: "Winging it" tends to result in awkward transition moments, repetitive performances, and wandering.  The most successful performers have a performance plan that gives structure for spontaneity to happen within.
Myth:  You don't need to work on specific skills – it's all about confidence.
Reality:  Developing skills helps you develop confidence, not vice versa. 
Myth:  I already gig, so I'm good.
Justin has coached artists at every level from novice to weekly performing artists to major festival winners.  Everyone has something to learn.
Registration and Schedule
SCHEDULE 
Aug 3 and 17, 2021
Teens 13-17:  5-6:30pm
Adults:  7-8:30pm 
LOCATION 
FEES

Members – $45, Non-Members – $60
REGISTRATION
Opens one month before class and closes one week before class.
Want to Schedule By Phone?
Call or email us if you have any questions or would like to schedule!
"Justin gives you practical and really down-to-earth techniques you can use to improve your performance, and the synergy that happens with other class members is great!" – Doug W.
Topics
How to get comfortable using the entire stage
How to use the song to get ideas for your performance
What to do when a musician takes a solo
When to move and when to stay in one place
How to be interesting without moving around a lot
How to get from one spot to another on stage without looking planned or awkward
How to help the audience experience the most important element of a song
Build a performance plan to give you confidence and room for spontaneity
Harness your nerves to your advantage
Handle a mic and stand without looking awkward or getting feedback
How to sound check
Class Format
Each class will include discussion and examples of a particular stage performance skill, followed by a chance for every student to perform to integrate that skill as well as skills from previous classes.
Requirements
The ability to sing at least one or two songs from memory.
Who This Class Is For
From beginners who feel unsure about everything on stage, to intermediate performers who feel comfortable on stage but would like to learn a framework that takes their performance to the next level.
Performers can either sing to a track or accompany themselves.
About Your Teacher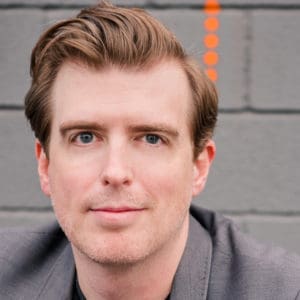 Justin Leighton Long developed his coaching ability working with singers over 20 years of playing, touring and running live sound. As a dedicated "sideman," Justin has spent his career focusing on helping singers look and feel amazing on stage. Spending thousands of nights watching singers succeed or fail in front of crowds gave Justin a passion for the topic of stage performance.