We are here to help with whatever is required to maximize YOUR success.  This could be improving songs, defining image and brand, working on the show, developing stage performance skills, planning marketing strategies, helping book gigs, releasing music, helping build teams, teaching you about publishing and licensing, and an endless list of other activities.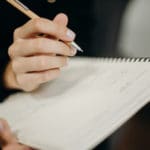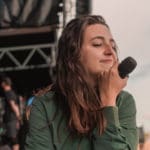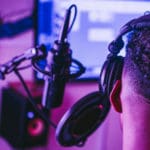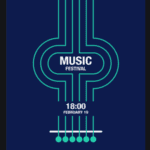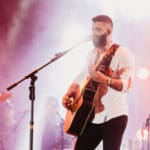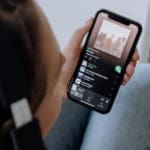 Sample Topics

Audio engineering
Auditions
Beat making and loops
Booking gigs
Brand and image
Busking
Band management
Being female/Latinx/queer in music
Corporate & cover bands
Drum machines
GarageBand, Logic Pro X, Pro Tools
Major label touring
Majoring in music or music biz
Marketing strategies
Mixing and mastering

Promotion and networking

Playing in theatrical ensembles

Producing
Programming light shows
Publishing and licensing
Releasing music
Samples
Session singing
Set list creation
Song split agreements
Songwriting
Stage performance
Synthesizers
Teaching music
Touring independently
Tribute bands
Using backing tracks
…and more
Affordable Expertise
To support artists at all levels, we offer affordable, one-on-one, hour-by-hour help covering just about everything under the Artist Development umbrella.  We won't promise to make you rich and famous.  That's up to you, and a whole slew of other factors outside our (and your) control.  And no, we don't promise to be expert about every aspect of the music industry.  But we have deep enough knowledge and enough experience in the old and new music industries.  We can help you pick the right path through a very confusing, overwhelming maze of possibilities and advice.
We believe the activities of artist development are in many ways equivalent to personal development.  Whatever the end result, the work you do along the way translates into whatever you may do next.  For this reason, we believe artist development is valuable for any singer looking to become the artist they dream of.  That's true whether the next level is becoming a more compelling performer, releasing a first album or developing a large enough fanbase to sign a favorable record deal.
Some artist development resources are pricey online programs or packages, industry showcases, or one-size-fits-all courses.  Others focus specifically on one aspect like music sales, list building, branding, or performance.
We decided to start offering artist development services because there is a distinct lack of affordable one-on-one, customized help for motivated artists.
We offer artist development services primarily by the hour. Rates are here.  If you are also taking other services at Performance High, we can create a discounted package for you.
The biggest thing we can – and do – promise is to be on your side, helping you make the right decisions.
We believe that the best way for us to serve you is to help you strategize how to use your finite resources of time, money, and energy. 
When the best path is working with another expert, we'll give you referrals.
"I am seriously mind blown. There are very few schools that offer the curriculum available here – which dispense knowledge in a practical manner that is useful AND AFFORDABLE to an indie artist like myself."
– S. Som
Personalized to You
Artist development is a customized activity.  Every client's goals and personalities are different.
Artist development could be helping you define your unique sound. Or it could be helping you develop your identity and brand across all channels.  Or putting together and workshopping a killer live set.  Or working on strategies for an album release and fanbase building. Or learning how to book gigs, license songs, and get them on the radio. Or joining a PRO and registering your work. Or lots of other things.
We'll keep you focused on what's important, develop strategy and tactics, help you set goals, keep you encouraged, give you feedback, and help you find resources each step of the way.  Our ultimate goal is for you to be an empowered artist.
At Your Career Level
Regardless of where you are in your career, we help artists clarify the answers to two main questions:
1. WHO do you want to become?
2. HOW will you become that artist?
You may already have some answers – or this may be the first time you've thought about them.  Either way is fine!
However, the clients we best serve are those who are have written at least a few songs and have performed on stage a few times.  We also highly encourage all artists to play an instrument.
At Your Pace
The pace is up to you.  We'll move faster if you're rocking, and slower if you're taking it like the marathon it is.  But whatever your level of commitment, we can save you months and years by helping you ask the right questions and find the right answers.  Plus, there's nothing to speed up your progress like having someone to be accountable to!
We'll be honest:  we're not going to do the hard work for you.  But we will help you make sense of the mountain ahead of you and stay by your side as you climb it.
About Your Coach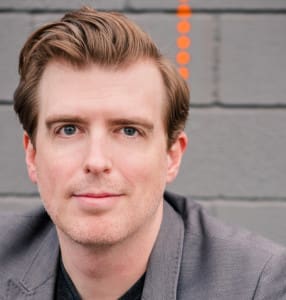 Justin Leighton Long is a lifetime musician who was promoting and selling out 300-person shows by the time he entered high school.  He got his band, No Address, signed to Atlantic Records, which resulted in a million-dollar recording contract (with the producer of Eagle Eye Cherry, Three Doors Down, Creed, and Jewel) and an 18-month national tour with bands like Shinedown and Breaking Benjamin before the old music industry tanked in the mid-2000's.  He has worked in and owned recording studios in Florida and California; performed, recorded, and produced a wide range of genres; and coached and mentored scores of artists in Florida and at Performance High.
Artist Development Topics
• Goal setting and priorities
• Identity – genre, personality, elevator pitch, "like" artists
• Branding – values, marketplace competition, visual branding, wardrobe, photography
• Songwriting, recording, production, mixing, and mastering
• Booking and promoting shows
• Vocal and guitar skills
• Show development and stage performance skills
• Promotion
• Networking and conferences
• Social media and websites
• Business structures and band partnership agreements
• Fanbase building
• Avoiding scams
• Musician streams of income – streaming, sales, licensing, crowdfunding, sponsorship
• Copyright, licensing, publishing, music libraries
• Marketing and PR – press, podcasts, interview skills, press releases
CONTACT US AND SCHEDULE A CONVERSATION.
After working with Justin for just a few weeks, my brand and imagery were dialed in, I had several effective strategies and goals in place, and I was beginning to feel suspiciously like a professional musician. The long-term value of his Artist Development coaching cannot be overstated; I still meet with him regularly because of his clear minded and versatile approach. He has an ear and a sense of the industry that's very hard to come by, and I've gone out of my way to recommend his services to all the musicians I know.
Working with Justin was a fantastic experience that expanded my horizons as a producer and a musician. Justin's depth of experience allows him to address big picture problems and help take songs from 'good' to 'great.' He has the ability to take you out of your comfort zone and make you take a sober look at your sticking points while still being a lot of fun to work with. It is invaluable to have a set of outside ears that you can trust. I really look forward to working with again Justin soon.
I am seriously mind blown. There are very few schools that offer the curriculum available here – schools which dispense knowledge in a practical manner that is useful AND AFFORDABLE to an indie artist like myself. I live in the Bay Area of California, but the distance isn't an issue. The breadth and depth of his expert instruction is thorough, easy to comprehend, logical, and compassionate. You get so much bang for your buck! I always leave our sessions super excited!
I've been working with Justin Long doing artist development sessions and producing/recording, and he's a great teacher and coach. He's a humble, extremely talented guy and his teaching approach is thorough and focused on the needs of the student. I would highly recommend him to anyone looking for a guitar teacher or artist development coach.
Prior to working with Justin, Jacob spent a year under the instruction of a very well known song writer with multiple contributions to his credit on several gold and platinum records. After a year I noticed that Jacob's passion for song writing dwindled and he had not made much progress, so we decided to schedule some sessions with Justin. After three sessions with Justin, Jacob seemed to have a 'spark' and passion about song writing that never existed before. I am not sure exactly what it was, but all of the sudden, Jacob was spending a lot of time writing on his own initiative.
Jacob says that Justin is "fun, patient, kind, helpful and easy to talk to. He listens when I talk and explains things in a way that I understand them." My son has received a lot of music industry instruction in the past. I must say that I am amazed at what Justin has done with my child and I emphatically recommend him.
Justin gives the band members the tools they need to accomplish their goals, breaking it down into individual tasks to make it easier and more manageable. He gives them ideas when they're stuck, and new ways of looking at things, whether it's a song they've been playing for a while, or a new riff, lyric, or melody, giving them motivation to move forward and guiding them toward their goal, and basically keeps them on track. He gets to know each member's learning style and adjusts accordingly.
Working with Justin twice a month on guitar and song writing! I have seen a huge improvement in my ability to craft songs and it has been so much fun!