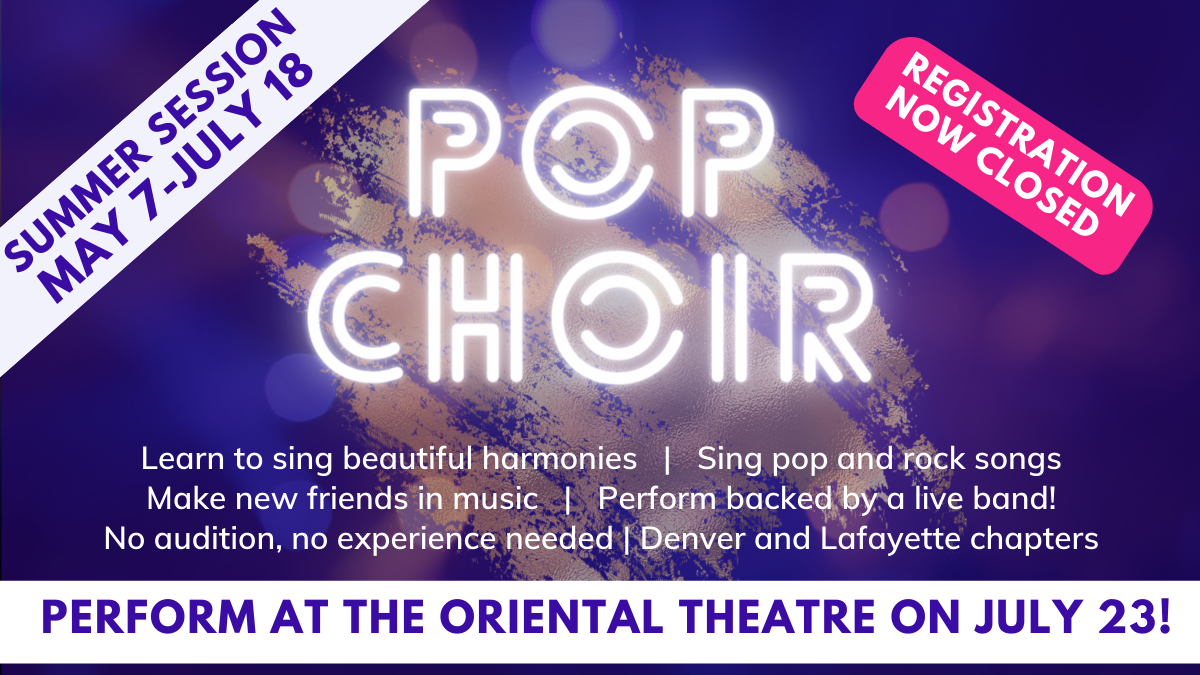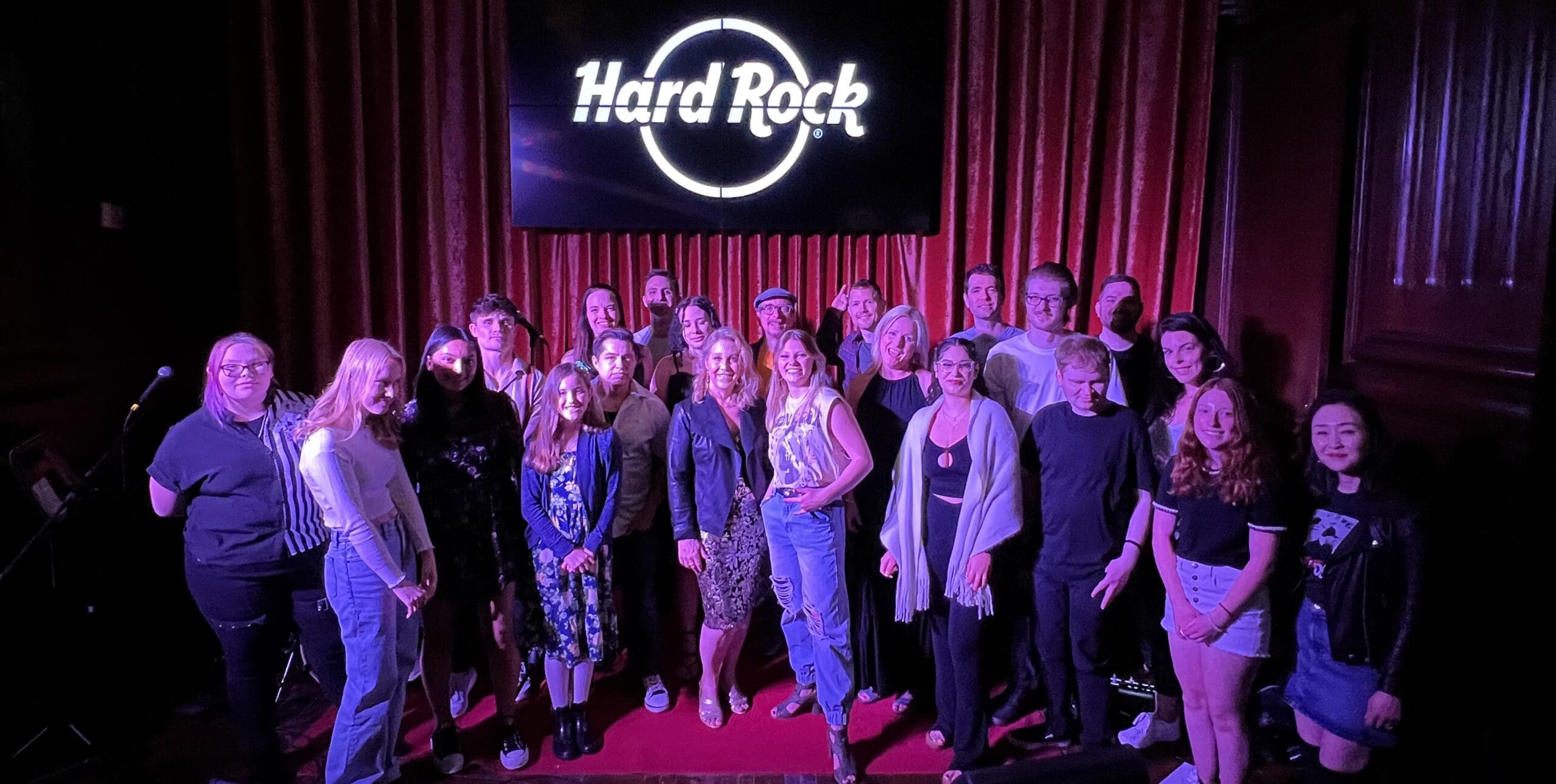 Want to sing popular music with other fun people? Learn to sing beautiful harmonies in a group? Make new friends? Do all this and then perform at the Oriental Theatre, backed by a band? 
Pop Choir is for you!
What's It Like?
You'll get full-choir rehearsals with our experienced coach Joe Mondragon, who has previously directed pop/rock choirs such as Voices Rock. 
To support your growth, you'll have sheet music and recorded practice tracks to learn from. 
And between sessions, you can connect with your coaches and choir friends through our brand-new social network on Mighty Networks.
Plus, near the end you'll rehearse with a live band, and then perform at the iconic Oriental Theatre, at one of Performance High's showcases!
Everyone 13 and up is welcome, whether or not you take lessons at Performance High.  All levels of experience. No audition.
Songs for Summer Session: Ain't No Mountain High Enough, Livin' on a Prayer, Just Give Me a Reason, Stairway to Heaven, and Royals
Don't know if pop choir is for you?
Here's your answer….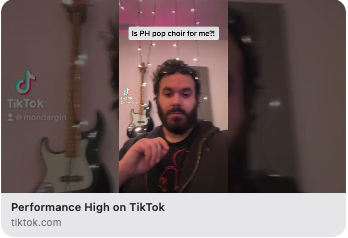 Registration and Schedule
Registration for summer session is closed. The fall session will run Oct 2-Dec 10.
LAFAYETTE CHAPTER
Rehearsals:
– Nine Sundays 4-5:45pm May 7-July 11, skipping July 2
– Plus Tuesday July 18 in Denver with the Denver chapter and live band
 Location: Dog House Rehearsal Studios, 525 Courtney Way Lafayette, CO – Get Directions 
DENVER CHAPTER
Rehearsals:
Ten Tuesdays 7-8:45pm May 9-July 18, skipping July 4
Locations:
Performance High at 3131 Walnut Street, Denver CO 80205 –
Get Directions
AND Band Cave at 5929 38th Ave, Denver, CO 80207 –
Get Directions
Combined Concert: Sunday July 23 at the Oriental Theatre 
One-time fee:
$165
Ages: 13 and up
REGISTRATION 
Existing Clients: Just email us.
New Clients: Register below using PayPal or Venmo.
Registration Deadline: May 3
Have questions or need help?
Contact us.