Singing Emergency? The A Cappella Prescription
Three weeks ago, I was sitting in a hotel room in Florida, languidly lounging with a cup of coffee and some well-earned Facebook time before needing to rouse myself to get ready for my friend's wedding at 11 am.
At 9:17, I received a text from the bride.
"Soundman has a flat tire. Get warmed up."
Pop quiz, hot shots: what do you do?
In case you've never met a frantic bride on her wedding morning, who has just been handed the very bad piece of news that all the music carefully selected for her wedding ceremony was currently stuck on the side of a highway, let me help you with this one.
You text back: "It's taken care of."
And then you hustle.
With one completely ungraceful gesture, I leapt into the shower, where I alienated the entire 4th floor of the hotel by thoroughly and unapologetically warming up my voice. Then I dried my hair while I wracked my brain for appropriate solo a cappella wedding songs that I already knew fairly well. While applying make-up, I pulled up lyrics to three good options, and sang through different keys to find the best for an early morning impromptu performance.
I thankfully did remember to get dressed, and drove like a demon to the wedding site. I can imagine the conversation I would have held had a police officer pulled me over: "But you see officer, I am a very important person. Only I can help. We are trying to avert a Singing Emergency!" I arrived in the bridal green room with a flourish, ready to save the day.
The soundman had just called. He was loading in, but it was going to take 20 minutes.
So my role was greatly diminished; I was demoted to making an announcement to the assembly that there had been a hold-up with the music, and that the delay was Definitely Not the bride's fault. And during the ceremony, I was employed in the capacity of hunting down the soundman from his continual smoke breaks to argue about the officiant's wireless mic constantly cutting out due to an obviously draining battery – "He must not be holding it close enough to his mouth." "It's literally an inch from his lips!" – and cursing fate that this wedding was happening in Florida, while my fully charged wireless mic and transmitter were sitting in a closet back in Colorado.
This all calls to mind a prior conversation, in which I apologized for deflecting my attention from the other party to answer a text from a student, who needed to schedule a lesson immediately due to an unexpected upcoming performance. "I'm sorry," I said, "I'm helping someone with a Singing Emergency."
He snorted. (He actually snorted.) "Singing Emergency? Isn't that an oxymoron?"
Someday I may speak to him again.
Now, if anything counts as a Singing Emergency, I would say that my blushingly bridal friend was having one on her wedding day. And although my response was quick and decisive, I'm disappointed in myself, because as an alleged "pro," I really should have had all my ducks in a row already. Plus, then I could have bought myself an extra 45 minutes in bed.
So here's my advice to you as a singer: get your Singing Emergency Kit together now. Forget the gauze and antibiotic ointment. As a singer, you have one advantage over other instrumentalists, in that all you need to perform is you. But what tools do you need to perform well, and at a moment's notice?
What to Pack in Your Singing Emergency Kit
Karaoke versions of your favorite songs to perform. These should not just live in the Cloud; they need to be downloaded and ready on your phone. And if you want to be a total boy scout, or if your wheelhouse genres are classical or musical theater, you might want to have sheet music ready as well, at least via electronic download.
A pitch pipe or piano keyboard app. This is in case you do

not

have access to a sound system to play those pre-loaded karaoke tracks, and have to go commando like I would have. I personally have both apps loaded on my phone, using my Virtuoso Piano app in case I want to quickly work up some harmonies for another singer, or double check a melodic line. Also, for lower singers, a keyboard app with multiple octaves might be handy to play notes in the actual register in which you will be singing.
Some electronics accessories. I carry headphones, a cell charger, and an auxiliary cable with me at all times, as well as a small portable speaker that fits in my purse. In my trunk I keep a microphone and cord. And although I am often labeled a hoarder, you would be amazed how many times I have used or lent out all these items. So I actually think of myself more as a "Doomsday Prepper."
An abbreviated warm-up regimen. Be ready with 2-3 vocal exercises that are your go-to warm-ups, and practice doing them without a keyboard to support you. If all else fails, you can go to your car or a bathroom or a stairwell, and run raspberries or lip buzzes throughout your range, focusing on breath work and smoothing out any little residual crackles due to last night's bachelorette party.
And the most important tool of all! You should maintain a list of 4 or 5 songs that you have memorized and prepared to sing. These should all be in your best range, represent a mix of styles and tempos, and utilize a variety of your best techniques.
You're saying to yourself, that's easy Kristin, I have a bunch of songs that I sing very well indeed. And that's great. But here's the thing: can you sing them a cappella?
How to Choose an A Cappella Song
You never know when you are going to have a demand to sing on the spot. If you're like me, barely a week goes by that I don't hear, "Oh you're a singer? Sing me something!" Now normally, my demurred response of, "You're just gonna have to pay at a gig like everybody else" will suffice as a polite refusal; but what if the person asking that is a producer or an agent or a recording exec? Best to be prepared in case you get that golden opportunity everybody is hoping for. An elevator pitch for your voice. And preferably, an elevator that is going straight to the penthouse suite, not plummeting you to your untimely demise.
If you're going to sing a song without any accompaniment, you may want to follow a different set of guidelines in your selections than you would when singing with a track or live musicians.
The song should be easily singable, using a good deal of linear movement rather than large jumps, and moving fluidly through vocal registers. It will be easier to stay in tune if you are not flipping between head and chest productions, and needing to perfectly negotiate large intervals.
Stick to songs with a fairly simple harmonic structure, that don't entail a lot of key changes or modulations, and have a chord sequence that makes intuitive sense to the listeners, without accompaniment. You may be perfect in your execution of a sophisticated harmonic loop-di-loop, but your audience might not be on the same wavelength. I recently heard a girl perform a big band piece a cappella in a competition. I could discern that she was clearly hearing the entire orchestration in her head, but the audience was having trouble keeping up with key changes. You can, however, often get away with a song that is harmonically more complex, if it is very familiar to you and to your audience, and if the melody outlines the chord structure. Think of "The Star Spangled Banner" – when you hear the melody as a standalone, you have an instant recognition of how the chords are moving in support beneath it.
The song should not be reliant on accompaniment for expression or interest. Melodies need to be interesting enough to hold the audience's attention without support; a song that works well with heavy instrumentation or production for dramatic effect, may not stand alone as an a cappella melody. Avoid melodies that consist of a lot of repeated notes, and depend on the movement in the instrumentation for the song to "do something."
One final note on song selection: don't rely on your judgment in the moment of performance. Figure out your keys ahead of time, and then find an opportunity before jumping in, where you can surreptitiously use that Pitch Pipe app. Worst case scenario, hum the highest part of the song to make sure you know what to expect. There is nothing worse than confidently starting a song, and then slowly coming to the horrifying realization as the bridge approaches, that you will soon be leaving the Earth's atmosphere without a heat shield.
But Wait, There's More…
Now, this blog post was originally intended to end here, with a tidy little wrap-up, possibly including some random 80's pop culture reference. This was as much as I planned to talk about. I was all set to congratulate myself on finally writing a blog post under 1500 words. But then something strange and wonderful happened…
A cappella started creeping into my voice studio.
Just when I thought I was out, they pull me back in.
It all began when a student said he was auditioning for an a cappella choir. He was planning to sing a song he had sung professionally with his band for the last four years. It was a great choice, following my guidelines, and he sings it perfectly in live performance, but I had him run through it for me anyway, a cappella.
And we both noticed that his tuning was not perfect.
It wasn't that he was losing the key, just some of the intervals were approximated rather than dead center. This had been imperceptible in live performance, with a band behind him to hold down the overall tuning, but it was obvious when accompaniment was absent. And while a successful and memorable live band performance can usually sacrifice some pitch-perfection in favor of expression, mannerism, and personality, for an a cappella choir audition, we needed to tighten up. Come to think of it, it probably wouldn't hurt the afore-mentioned live band performance to tighten it up either.
So we did. And it was glorious.
Later that day, one of my musical theater aficionados was working her way through a high belt song. This student has vocal cords of steel, as they say, and was hitting all the notes, but they sounded effortful and a little pushed. "I don't understand it," she wailed. (High belters don't say, they wail.) "This was working so well at home when I practiced it without the karaoke track…could I just show you?"
I started dismissing her request, "No, no, you have to be able to…Actually, yes. Yes, you can."
It was perfect.
What??! Why???
She had been competing with the track. It was loud, and she was pushing her voice louder to maintain what felt like the proper volume ratio. And the added air pressure was creating weight, effort, and stridency. So we started a cappella, then added the track at a low volume, then little by little turned up the track to a reasonable performance volume level.
And it was glorious.
Seriously??
Two days later, a tenor was singing a high popular song, and I wanted him to access a balanced head-chest mix as he approached an Ab5. He kept singing it in either a pushed chest voice that was too heavy for the song, or flipping into an exaggeratedly breathy head voice that totally lacked power. We had just been working on the mix I sought in a vocal exercise, and he had been nailing it, so I knew he had it.
Yeah. We all know where this is going.
I sighed, and turned off the track. "Do it for me once a cappella.
He did. It slipped right into the mix I wanted.
Dude. Come on.
We practiced it a couple more times, so he could feel what it…felt like? And then we added the track back in.
And it was, you know, glorious.
I love when the Universe steps in and clubs me over the head with a concept it would like me to understand. Here I was, writing an article on how to be prepared to sing solo a cappella when it was necessary for a Singing Emergency. But apparently, solo a cappella is not only the cure for an Emergency. Sometimes, it's for just a little Singing Urgent Care. Or for just a little Singing First Aid. Possibly for just a little Singing Headache.
So although I'm not a doctor, nor do I play one on TV, if you're having a Singing Emergency, I recommend that you take one and call me in the morning.
And there's the pithy little 80's pop culture wrap-up we've been waiting for. That's some good work.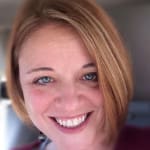 Find Your Voice
Kristin Henry, Voice Instructor
Performance High Vocal Training and Artist Development
Boulder/Lafayette Studio at Doghouse Music
Boulder County, CO