Ever wonder what kind of student takes voice lessons with Kristin at Performance High in Lafayette? Here's a great article on two of them! And this makes me happy for multiple reasons:
1) these are two of the best, hardest working young people on the planet, who both deserve recognition for their talent and excellent work and musicianship, and I could not be prouder of them;
2) not only are they both my students, they are also great friends who met through our studio, which fact demonstrates our goal to create a mutually supportive community of artists of all ages, through networking and performance opportunities. In fact, Jaden will be playing as part of Jacob's band at the gig mentioned in the article, Prospect Sound Bites this Monday evening;
3) BoCo – represent! These two show the enormous talent and commitment we've got here in paradise. We may not be the big city, but yet again, Boulder County proves to be a mecca for more than just patchouli and herbal refreshment
4) this article makes me look like a rock star. I'm good with that.
Enjoy, and congrats to these fantastic musicians. The future is in good hands, and apparently, the future is now.
https://www.coloradodaily.com/columnists/ci_31155779/audio-file-world-class-pipes
And check out Jaden and Jacob's performance schedules and recordings at their web sites: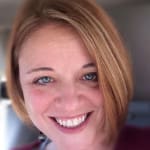 Find Your Voice
Kristin Henry, Voice Instructor
Performance High Vocal Training and Artist Development
Boulder/Lafayette Studio at Doghouse Music
Boulder County, CO