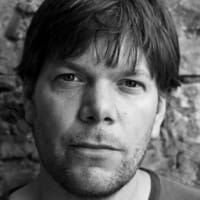 We'd love to help you find the right voice coach.
(Even if it's not us.)
Don't waste time and money on lessons that aren't a fit.  Download our guide "How to Select a Voice Coach" and we'll tell you which factors to keep in mind while selecting a coach.
And if you're a new performer, you also might be interested in our guide "10 Quick Stage-Fright Fixes for Tonight's Gig".
Whether you are professional, not-yet-professional, or a "just want to have fun" singer – never had a voice lesson or have 500 shows under your belt – we can work with you to make you be the vocalist, performer, guitar player, songwriter, or recording artist you want to be.  
We can also help with your band's show, your DIY production, or even your home studio setup.
Because we have a staff that can also provide instrumental instruction, record production, stage performance coaching and artist development, you can continue to grow with us as your musical journey evolves.
We serve singers all over Colorado's Front Range:  Boulder, Denver, Longmont, Niwot, Gunbarrel, Louisville, Lafayette, Erie, Frederick, Superior, Westminster, Broomfield, Thornton, Arvada, Golden, and Fort Collins.  We have also worked with students all over the world from Europe to Australia.
In Colorado alone, we've worked with members of The String Cheese Incident, Firefall, Filthy T, Pride in Pieces, Kill Paris, Hey Lady!, Roniit, Jacob Larson, Jaden Carlson, Princess, Behaving Badly, Starcar Sunday, Public Display of Aggression, and many others. We have also worked with two top American Idol finalists, singers in Europe and Australia, and bands signed to labels including Atlantic, Elektra, Immortal, Wind Up, Curb, Blind Bat, S-Curve, Victory, Blues Legacy and J Records.
We have several talented teachers on staff and we stand behind our recommendation for the best teacher for you.   If you feel like your teacher may not be the best fit for you, we'll arrange a complimentary meeting with another teacher.   In short, we can probably help you get where you want to go.  (And we're happy to work with you on this.)
"I just wanted to let you know that, largely thanks to you, our Zeppelin show at Cervantes went GREAT. I received a ton of compliments from the venue, band members, and the audience…many of whom said I 'nailed it.' I was actually able to hit a couple higher notes than the ones I was having trouble with in our lesson after I put some of your advice into practice.  That night definitely wouldn't have gone nearly as well without your help. Money VERY well spent!!" – Christina Union, Ragged Union
"As a musician and singer/songwriter who has played and sung for over 30 years I was interested in moving to the next levels in my craft. After contacting two other providers I quickly got frustrated. I found these established providers that came recommended by friends lacked professionalism and organization yet wanted to charge substantial rate. In desperation I resorted to Google and found Performance High. From the first contact I received cogent information that helped me determine if this was going to be the provider for me. Adrienne addressed all my questions and no pressure while working to meet my goals and scheduling needs. I am on my tenth vocal lesson and have seen great results from the techniques and coaching I have received. I have discovered latent levels of my vocal range I did not realize I had. I would recommend and have recommended Performance High to other musicians. Thank you Adrienne for taking your business and clients seriously. It is clear you have a passion that will help others realize theirs." – Cris Z
"Adrienne Osborn is beyond pro. She's a singers' singer. From shaping vowels to proper breathing techniques she knows what she's doing and she can pull the best out of ANY aspiring vocalist. I only send my people to THE BEST."
 – Chris Thomas, Producer, Lead Singer, Talent Buyer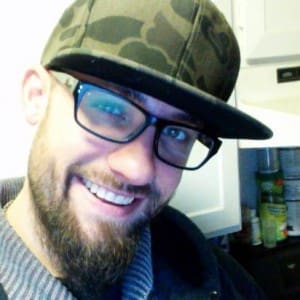 "Working with Adrienne and Kristin is a true joy. They have an intricate knowledge of the voice and a remarkable ability to hear problem areas and make suggestions that are immediately helpful. Not only do they provide instruction on vocal technique, but also on performance and 'delivering' music to an audience."
 – Steve and Susan Baumgartner, Bradford Junction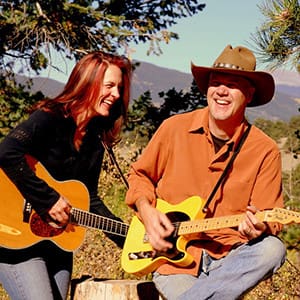 "We searched Denver for nearly one year and interviewed multiple vocal coaches before starting private vocal instruction with Adrienne. Adrienne improved Abbey's vocal range and stage confidence in her first few lessons and with each lesson we see further, measurable improvements."
 – Kevin Shaw, father of Abbey Shaw, lead singer of Our Generation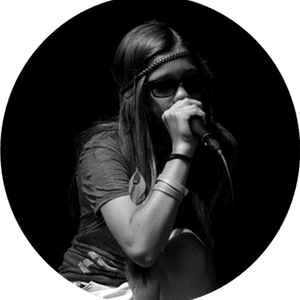 "I have spent hundreds of hours trying to sing hard and high with fullness wile not damaging my voice. Although the thousands of dollars I have spent on classical training along with other 'at home' tutorials helped open up my vocal range, I never felt I had a lot of power behind the super high notes. Adrienne helped me find amazing ways to look at singing and note placement that I had never heard before. Apparently she can teach this old dog new tricks!."
 – Jacob Warner, lead singer of hard rock Westword nominee Princess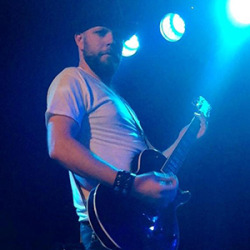 "I expected a lot more from Adrienne than any other vocal coach I've had over the past 10 years, and I've had like 10 or 12 of them. It seemed like she knew a lot more than any other coach I have approached during the years, and also I have a lot more demands on a vocal coach nowdays than when I started out. And she lived up to them all. "
 – Marcus Carlzon, Lead singer of Swedish hard rock band Firstborn