Artist Development
What is Artist Development?
Artist Development is a broad term that encompasses the many roles that used to be covered by managers and A&R departments at record labels.  You could also use the word mentor, consultant, or simply knowledgeable friend.  These people would help with whatever was required to maximize the success of their investment:  improving an artist's songs, defining their image and brand, working on their show, planning and executing marketing strategies, booking gigs, building teams, securing publicity, deciding which opportunities to follow, planning tours, managing publishing rights, searching out licensing opportunities, and on and on.
Most record labels no longer invest in developing artists from raw material to marketable artist.  Artists are now expected to "develop" themselves.  The good news, however, is that there are now more resources to help artists do just that.
Some artist development resources are pricey online programs, packages that promise to make you a rock star or get you an "industry showcase", expensive management with hefty contracts, or one-size-fits-all courses.  Others focus specifically on one aspect, such as online music sales, list building, branding, stage performance, or publishing.
We realized there is a lack of support for artists who don't yet have careers that are lucrative enough to merit record label investment.  And we believe the activities of artist development are in many ways equivalent to personal development.  So we believe artist development is valuable to any singer looking to do more than sing in their bedrooms, and we love helping artists get to the next level – whether that next level is releasing their first album or developing enough leverage and fanbase to sign a favorable record deal.
Consequently, we offer affordable, one-on-one, hour-by-hour help covering just about everything under the Artist Development umbrella.  We won't promise to make you rich and famous – that's up to you, and a whole slew of other factors outside your and our control.  And no, we don't promise to be as expert about, say, music contracts as an entertainment lawyer.  But we have deep enough knowledge of all of it, and enough experience both in the old and new music industries, to help you pick the right path through a very confusing, overwhelming maze of possibilities and advice.
The biggest thing we can and do promise is to be on your side.  We believe that the best way for us to serve you – and stay in business – is to help you strategize how to use your time, money, and energy to maximize your chances of reaching your musical goals.  When the best path is working with another expert, we'll give you referrals.
ABOUT YOUR MENTOR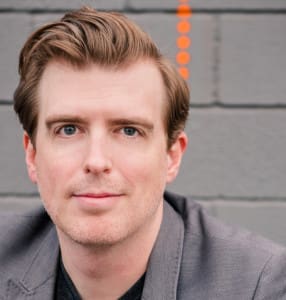 Justin Leighton Long is a lifetime musician who was promoting and selling out large (300+) shows by the time he entered high school.  He got his band, No Address, signed to Atlantic Records, which resulted in a million-dollar recording contract (with the producer of Eagle Eye Cherry, Three Doors Down, Creed, and Jewel) and an 18-month national tour with bands like Shinedown and Breaking Benjamin before the old music industry tanked in the mid-2000's.  He has worked in and owned recording studios in Florida and California; has performed, recorded, and produced a wide range of genres; and has coached and mentored scores of artists in Florida and at Performance High.
How Do You "Do" Artist Development?
We help artists tackle two main questions:
1. WHO do you want to become?
2. HOW will you become that artist?
The questions are simple, but the answers are not. Do you know what genre you are in? What your ideal show looks like? Whether you want to tour? Whether your songwriting is up to par? How about your show? Your recordings? Do you know how to book gigs, license songs, get them on the radio? Are you a member of a PRO? Do you know how to get people to your shows? Do you know how people make money in the New Music Industry? Do you know who to trust?
And the hardest question of all: Where should you start?
Once we get to know you, we'll help you answer all of these questions and more. And we'll keep you focused on what's important, help you develop overall strategy plus specific tactics, help you set short-term goals, keep you encouraged, give you honest feedback, and help you find the resources you need each step of the way.
How does it work?
Artist development is by nature a customized activity.  As every client's goals and personalities are different, so will their paths be.  For some people, artist development is little more than production or songwriting assistance to help them find their sound. For others, it is figuring out how to add a weekend music dream to an existing full-time career. For still others, it involves developing identity and brand across all channels, putting together and workshopping a killer live set, and working on strategies for an album release and fanbase building.
The pace is up to you.  We'll move faster with more motivated students, and work at a slower pace if that's what you need.  But whatever your level of commitment, we can help speed up the process and prevent wasted time by helping you ask the right questions and find the right answers.  Plus, there's nothing to speed up your progress like having someone to be accountable to!
We'll be honest:  we're not going to do the hard work for you.  But we will help you make sense of the mountain ahead of you, help with your strategy to climb it, and stay by your side as you rise.
Our work is not the same with any two people. Topics – and the order in which we address them – vary depending on artist needs.  The pace we go is up to you.  The more motivated you are, the faster we will move.
Sample topics:
• Goal setting and priorities
• Identity – genre, personality, elevator pitch, "like" artists
• Branding – values, marketplace competition, visual branding, wardrobe, photography
• Songwriting, recording, production, mixing, and mastering
• Booking and promoting shows
• Vocal and guitar skills
• Show development and stage performance skills
• Promotion
• Networking and conferences
• Social media and websites
• Business structures and band partnership agreements
• Fanbase building
• Avoiding scams
• Musician streams of income – streaming, sales, licensing, crowdfunding, sponsorship
• Copyright, licensing, publishing, music libraries
• Marketing and PR – press, podcasts, interview skills, press releases
Who Benefits From It?
Although we're happy to talk to anyone just to meet you and give you some practical starting advice, our most fulfilled clients are those who are already writing their own songs, have already performed on stage, and have already had some studio recording experience.  Most also play an instrument.
"Performance high is awesome! Adrienne and Justin are both amazing instructors who offer personal service, extensive experience and a professional atmosphere. It's been a pleasure working with them and my son's talents as a singer, songwriter, guitar player and performer have improved immensely with their guidance and commitment. Thanks!" – Maria P.
"Working with Justin twice a month on guitar and song writing! I have seen a huge improvement in my ability to craft songs and it has been so much fun!" – Drew F.
"Justin has established himself as a bit of a music star in these parts, where he's made our live performances come to life with his enormous knowledge of music and performance.  Justin is an incredible guitar player with contagious enthusiasm and a passion for storytelling. He has my highest recommendation for taking classes at Performance High." – Michelle P.

"I've been working with Justin Long doing artist development sessions and producing/recording, and he's a great teacher and coach. He's a humble, extremely talented guy and his teaching approach is thorough and focused on the needs of the student. I would highly recommend him to anyone looking for a guitar teacher or artist development coach!" – Donnie S.
"I was blessed with the opportunity to work with Justin on artist development and over this past year, and have had nothing but great experiences with him. Justin knows exactly how to meet the needs and goals of his students and I firmly believe he has our best interest at heart. Not only is he a mentor for up-and-coming artists but an exquisite guitar player whose accompaniment gives the artist the confidence and backing they need to really shine." – Jesse D