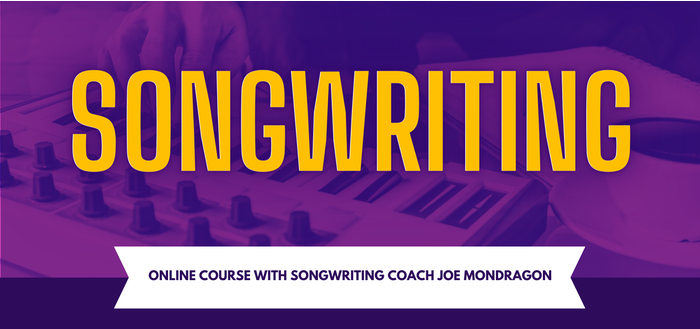 Want to learn new songwriting tools – or just get started writing your first songs?
Want to tell better stories by writing better songs?
Want to get friendly, supportive feedback on your songs to make them better?
Want to learn how songwriters make money with their craft?
You can do all this – at home, no pants required.
Join Our Spring Songwriting Class!
With years of experience as a published songwriter and many sync credits to his name, coach Joe Mondragon will help you spark inspiration, wrangle lyrics, find expressive chords, and write songs to compete on a professional level.
Who's it For?
Beginning through intermediate songwriters (even if you've never written a single song before!)
Anyone who wants to express their artistic selves through songwriting
Anyone interested in taking their songwriting to a more professional level
Frequently Asked Questions
Do I need to play an instrument?
No, you can learn to write songs even if you don't play an instrument!
What if I've never written a song before?
Great! If you want to write one, it's time to start!
What if I've already written a bunch of songs? Will I still learn anything?
Absolutely, you will! Coach Joe has lots of songwriting tricks up his sleeves and tons of experience coaching songwriters. He will find new tools to supercharge your lyric and songwriting.
What if I can't attend all the meetings?
No problem! You can watch the recordings online afterward to catch up.
What if I attend the first class and decide it's not for me?
Let us know and we'll refund your full payment.
Registration and Schedule
SCHEDULE
Thursdays 7-8:30pm Apr 4-May 16, 2024
LOCATION
Online
ONE-TIME FEE: $175
REGISTRATION
Registration for this session is not yet open.
Have questions or need help?
Contact us.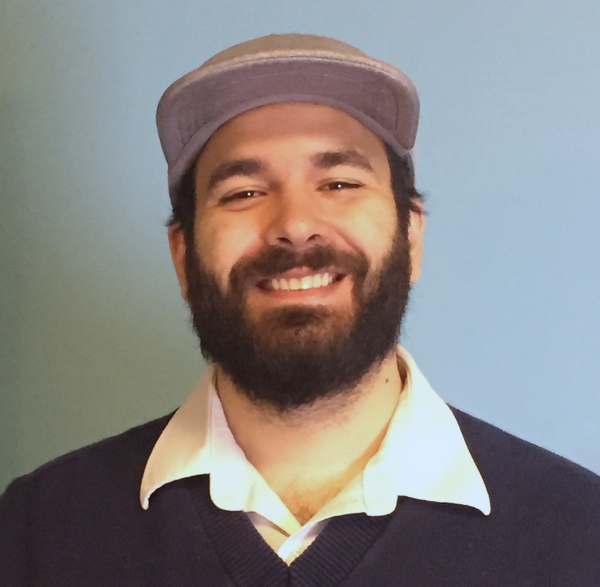 About Joe
Joe Mondragon is a songwriter, vocalist, and multi-instrumentalist with 18+ years of songwriting experience. He earned a B.A. in Music Industries from UCDenver, during which he participated in the program's Advanced Songwriting Ensemble.
Joe's original project, Creature Canopy, is signed to publisher Consonance Sound and has been licensed for various marketing campaigns for CDOT. His songs have also been featured on KTCL Radio, and his song "Heartbeat" was selected for their regional "Big Gig" competition. Additionally, Joe has conducted multiple songwriting workshops and designed curricula, including a virtual songwriting seminar during the height of the COVID-19 pandemic.