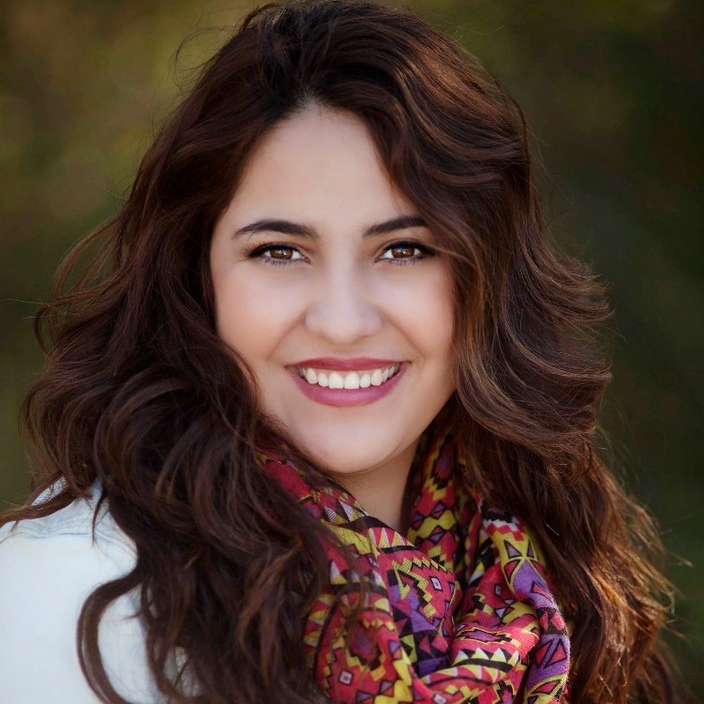 Hailing from a family of professional musicians in New Mexico, RaeLynn Martinez plays seven instruments, teaches five of them – voice, guitar, violin, ukelele, and piano – and has been a working musician since age sixteen, when she graduated early from high school. While she continued studying voice at Southwestern AG University (Dallas-Fort Worth) on a national fine arts scholarship, she also co-founded and co-directed a gospel fusion choir and started teaching privately. Within four years she found herself teaching 45-50 lessons per week at a local studio to students from 3 to 79 years old, and within one more year she was also managing and directing the studio on top of her full-time job teaching.
As an artist, she considers herself a "Latin Soul" artist who loves to fuse R&B, pop soul and Latin into one sound. She typically plays several shows around Colorado each weekend, and on the larger world stage she has been featured at the Festival Intermunicipal de Músicas de Mundo in Portugal and at an international folklore festival in Spain. She looks forward to performing at the International Folklore Festival Sanremo in France and Italy in 2019.
As a coach and instructor, RaeLynn loves to use music to build confidence and passion in her students – confidence and passion that spill over into other aspects of their lives. She especially loves to help singers overcome their fears and meet goals that seemed unattainable. Her approach to music is all-inclusive: everyone has different tastes, and the beauty of music is that you can express yourself exactly how you want to – as long as it's a healthy vocal production. RaeLynn ensures that though vocal health and proper vocal technique, her students learn how to care properly for the one instrument we can't replace.