Adrienne Osborn
Voice and Performance Coach
About Adrienne
Adrienne sings, teaches, and writes in varied styles including pop, rock, jazz, soul, and electronica. She teaches voice and performance skills to clients in Colorado and around the world via Skype, including an American Idol participant who reached the top six, and various professional musicians. She has been certified as a Live Music Method teacher by Tom Jackson Productions / Onstage Success in Nashville.  
After seeing that there was no vocal training product on the market that exactly fit her vision and ideals, she encapsulated her technical vocal knowledge into a large video-based vocal training product called Nail Every Note.  In 2010 she also released an instructional 2-DVD set entitled The Zen of the Stage: Performing in the Zone.  She also offers a scholarship every year to one student, rewarding a year of free voice lessons – and thousands of dollars worth of other vocal resources and consulting – to the student she believes she can most help.
Adrienne's published discography includes three albums with her rock/pop band Adrienne O: Elevation (2016) Lines (2014) and SUPERCHROMATIC (2013), Oceans Closer (2011), a full-length jazz standards and originals album with UK violinist Pete Hartley; The Phoenix, The Flame (2010), with funk-rock project STAR (spontaneous thin air radio), including a video for the single "Star Shine"; and a 2010 EP with Soulful World Jazz trio Dois. One song from Adrienne O's first album was featured in the full-length film A Remarkable Life.  She is also signed with New York-based boutique production music licensing company Sway, and has music licensed to Flavorlab Records, Triple Scoop Music, the Play Network, and others.  Some of her original jazz music has been licensed to Japanese television shows and, most recently, to the Fox TV series Rosewood. 
Adrienne is the lead vocalist – and previously the bassist – for her indie pop band Adrienne O, and is also the keyboardist in the duo lineup of that project.  On the side, she enjoys playing everything from tiny bars to local festivals when she performs as Stevie Nicks with the Tom Petty Project, one of the three "sisters" in the Sisters of Rock, or the vocalist in her electronica duo Teal & Tangent.  In the past, she has performed vocally with (and in some cases, founded and managed) Spontaneous Thin Air Radio (original soulfully energized funk rock), Girls on Top! (funk/R&B/Motown), Bola Abimbola and Wazobia (Afropop), Dois (soulful world jazz), That 80's Band (80's cover tunes), and The Fever (wedding cover band), among others. She also was the keyboard player for the Jagermeister-sponsored live karaoke band Guitar Villians and the bassist for original rock band Driving Karma.  She has performed live in the US and England, with Denver area venues including Coors Field, Hard Rock Cafe, Gothic Theatre, Bluebird Theatre, Ameristar and Isle Casinos and the Hi-Dive, among many others. 
Adrienne O (the band) was the winner of the Best Pop Performance category, and Adrienne herself was the winner of the Best Music Teacher category, in the 2016 Colorado Rock Awards.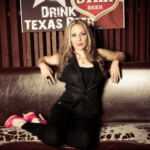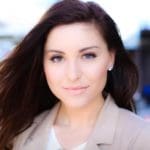 Services
Vocal Instruction – Popular Music (Pop, Rock, Jazz, Country, Blues, etc.)
Vocal Coaching
Locations
Mon-Thu in Denver; every other Sun in Lafayette; Lone Tree schedule TBD.
Contact
Call Performance High at 303-819-0595 or email inquire@performancehigh.net to book a lesson with Adrienne.
Please note:  Due to Adrienne's schedule being fully booked, she is taking new students only on a case-by-case basis.
"Adrienne has helped tremendously with strength and fluidity in my voice. After just two weeks, I already felt improvement in my use of breathe and my ability to reach pitches solidly and powerfully, and that has only continued to improve each week. Adrienne has an excellent sense of what the voice is doing and how to help you overcome the barriers you might be facing with singing. She has helped me understand how my own voice works and how I can fully use it. She is an excellent teacher and very fun to work with!" - Jessica W.
"I am so glad that I came to Performance High not only for my voice lessons, but also performance practice. I started back in December 2015 and have already noticed a huge growth with my voice in clarity and maturity! I've learned so much from Adrienne and am forever grateful for the techniques that I can use for a lifetime! I've also worked with Justin on stage performance and always received the ultimate feedback to better my presence each time I attend a class. It's such a great opportunity to conquer your fears! Performance High is so supportive of your dreams and never directs you away from what you are wanting to do. They appreciate that it is your time! Highly recommended." - Athena S.
"When our daughter began working with Adrienne over a year ago, her range was limited and her stage confidence was also in need of a major boost.  Adrienne set manageable expectations and together they worked every week to meet specific goals.  We feel very lucky to have found such a professional, knowledgeable and encouraging vocal coach.  In addition, to teaching, Adrienne is also a truly gifted performer.  Oftentimes teachers are unable to actually show their students how hard work can pay off, but in the case of Adrienne it's the exact opposite.  We have been able to take our daughter to watch Adrienne perform on several occasions.  Watching these performances has encouraged our daughter to dig deeper and work harder to make Adrienne proud.   The growth we have seen in our daughter, both vocally and on the stage, is very impressive.  Adrienne also provides opportunities for her students to perform in public and she even goes out of her way to come watch our daughter perform even if it's not a Performance High show.  The bond our daughter has with Adrienne and the experiences she has gained working with her are invaluable.  Her coaching has enabled our child to be a member of a top choir at her High School as well as an annual soloist in her school shows.  But more important than being able to sing, Adrienne has boosted our daughter's confidence and given her the courage to take on new challenges above and beyond the stage."
- Tai Beldock, mother of Penn Beldock
"I have been working with Adrienne for about 8 months now.
I have always been told that I have a beautiful voice and a true talent. But I never believed it and honestly felt like people were just trying to make me feel good. Then I met Adrienne and from our very first lesson she has made me feel so much more comfortable and confident in myself. I now look forward to singing in front of someone (well her), because she has made it such a stress free and enriching atmosphere.
Adrienne has taught me how to know and recognize the differences between my head and chest voice. My breathing, tone, and posture has become so much better since working with her. She has helped me improve things I have struggled with for years in just a few sessions.
I honestly did not expect to see the amount of progress I have made in a year let a lone in just eight months. Each lesson we focus on an issue and she helps find multiple ways to help me improve.
The best part about working with Adrienne is that she is so genuine and encouraging. She isn't just there to collect money and move on to the next. She truly cares and offers support in so many ways. She puts her passion for music and performance into every class and invests that same dedication into her students. She always has a warm and welcoming smile and gives off an amazing spirit.
I would recommend her in a heart beat! As I said she is wonderful, and amazing. She is the one to see when you need to feel better about yourself and is there to really help and guide you to where you and can be.
She is just AMAZING! She is a true gem and I'm so happy and fortunate to be working with her."
- Ramara Chavez
"I have taken only a few lessons with Adrienne, but already she has changed my singing style for the better!  I have been studying classical singing for around five years, and as a result had a very operatic sound.  I wanted to mellow that sound out and add more of a chest/mixed voice element.  Adrienne had some excellent ideas to help me achieve the sound I wanted.  After only one lesson, my band noticed a big difference in the sound and control I had over my voice, and now I am much happier with the way I sound!" 
- Amanda Farrell, lead vocalist of melodic metal band Neverlight