One evening recently, I received a text from one of my students. It went along the lines of, "There's something that's been really upsetting me lately. Could we spend some time at my lesson discussing it?"
Being a Philadelphian by birth and temperament, my mind instantly conjured up the worst possible scenarios that could involve a male college student. Had he been hitting the keg parties too hard? Was he in over his head with some love interest? Had he committed some sort of violent felony, and needed me to hide the evidence? I mentally prepared myself to stay calm regardless of whatever horrific situation he presented to me.
He arrived the next day, and as serenely and supportively as I could, I asked, "What's up?"
He sighed deeply, then replied. "People have been saying that I'm not a tenor, and it's driving me crazy."
Oh no. This was far worse than I had imagined.
He went on. Apparently a fellow singer at a performance was dazzling the crowd with some perfectly executed Justin Timberlake, which my student was thoroughly enjoying. Until a third party nudged him, and said, "Isn't that amazing that someone here can sing that music? Of course you and I can't do that stuff, because we're baritones."
Oh god. Not the B word.
This student sings in a high, brilliant chest production, easily and reliably up to an A above middle C, and sometimes beyond. His voice absolutely loves to live between middle C and the G above it. He coincidentally does have a head mix that we've been cultivating for years, but it's also big and brassy; he trades a delicate approach to mixing for more power. He actually can sing the song they were listening to, but he performs it – and performs it well! – a little differently, a little heavier. His lower range is thinner and bottoms out at about C an octave below middle C. In fact, the other day in his lesson, after I managed to growl out an impossibly low note for a woman, he said, "Your range may go lower than mine!" I said, "Ooh! Then maybe I'm a baritone!"
I am NOT a baritone. And neither is he. He's a tenor.
I'm confused why anyone would think otherwise.
Here's what I suspect may be happening: We, the listening public, are inundated with so many head-mix high male voices in commercial music, that we are starting to re-define the term "tenor" to exclude men who sing in a more chest-dominant production. I can think of dozens of examples of this headier style of singing: Justin Timberlake, Usher, Ed Sheeran. These voices soar and move with ease and grace, because they have so much accessibility to transitioning into a head mix in the upper register, that we don't even notice the break from chest. But where have all the chesty tenors gone? The ones who belt out a ridiculously high note for 10 minutes, that has all the energy and power of a Norse warrior calling his army into battle? I honestly can't think of anyone doing that right now. Maybe a young Bono in his prime, around Joshua Tree? Other than that, I'm frankly drawing a blank. The new aesthetic for "tenor" does not include the power belt voice, so people are demoting a powerful belt voice to a lower voice classification.
Bah. Bah, I say.
This is not the first of my tenors who has been persecuted by this erroneous belief system. Another student – this one performs musical theater and heavy rock – said his friend accused him of not being a "real tenor," because he didn't mix. In fact, there is apparently a whole laundry list of qualifications for being a "real tenor" that someone forgot to send me the memo on; here's what he has heard from various sources:
A "real tenor" has a strong falsetto
A "real tenor" has a light voice that blends well in a choir setting
A "real tenor" utilizes a heavy head mix to extend him into a countertenor range
Bah. Bah, I say.
""How's your high A?" I asked.
"Great, I can sing it all day."
"How's his high A?" I asked.
"Awful. He sounds like he's being strangled."
He's a tenor.
This kid is 17, is through his voice change, and has an easy facility into a huge high chest voice that is very brilliant in quality, He employs (and healthfully handles!) a great deal of air pressure. These characteristics make it extremely difficult to blend and control volume. Which is why I have been hammering him on developing his mix. I believe it's going to extend his capabilities and options, and possibly his belt range to boot! It's just that, at 17, this refined control comes along slowly, and he simply prefers not to use it much yet. He can belt high. It's easy and non-harming. So given a choice, as a default, he goes to chest voice first. I can't blame him. I'm exactly the same way in my own singing. But if you're going to perform musical theater, and the industry has an expectation of a specific sound, and you don't want to be misclassified as a baritenor, then mix you must. And mix he shall.
And it's not just the men who are suffering from misclassification.
A female student told me she was recently introduced to someone who was "heavily into singing musical theater." When this person found out that she also sang, he asked her, "So, what are you?" My student, who sings bluesy rock covers with her band, was stumped by this question. While she silently considered her response, he continued his interrogation. "Well? Are you a soprano or an alto?…I bet you're an alto."
She tacitly agreed. It had seemed like the easiest way to put an end to the conversation.
When she told me this story, I rolled my eyes as dramatically as only I or my 8-year old daughter can. "You should have said, 'I guess I'm a medium soprano with a great commercial chest register, some medium-high belt capability, and a fantastic heavy head mix through the passaggio. Oh, and despite having a brighter timbre, I have some really nice depth and range in my low range. In short, I do it all.'"
The problem as I see it is, in popular styles of singing, we seem to be expected to categorize ourselves, but are confined by very limited definitions and options. Soprano, alto, tenor, bass? This is the extent of the guidelines they have to offer?
Bah. Bah, I say.
These conversations call to mind, from my classical past, the German Fach system, which is an in-depth classification method of sorting opera singers into appropriate repertoire, using the weight, color, and range of the vocal instrument. When you have the ability to sing high, you're not just a soprano. You might be a Lyric Soprano, Dramatic Soprano, Dramatic Coloratura Soprano, or one of a smattering of other options. And different opera roles are available to you, depending on your Fach. This system can make choosing the perfect repertoire to highlight your voice's particular strengths a snap, but can also be a little limiting if you are drawn to a piece within the wrong category. My wonderful teachers tended to be liberal with me if I, a Lyric Coloratura Soprano with the personality of a Soubrette, wanted to sing a role outside of my designation. But we always knew we were being a little naughty. In short, we knew we might be Faching up.
No such system exists in the commercial world of singing. So in my studio, I'm adapting the classical system to help students choose their repertoire and technical approach, by taking into consideration the weight, color, and range of their own unique instruments. And not to be outdone by the operatic Germans, I also factor in the voice's inherent quality – e.g. bright or rounded, wispy or clear – and the voice's tessitura. I employ the term "tessitura" a little freely in this instance, to refer to where the voice likes to sit. Two singers' voices may have the same capability for lowest and highest notes, with wildly different preferences on where to hang out within those boundaries. For example, Kelly Clarkson and Carrie Underwood are both pretty high female singers, right? But a lot of Kelly Clarkson songs are what I call bi-polar: the verses sit low, the choruses are insanely high, and she avoids the middle as though it had once bit her. Carrie Underwood on the other hand may not go as high into the stratosphere, but seems to love hanging out forever in that medium-high range that we former Lyric Coloratura Sopranos would prefer to remove from the musical scale altogether. (If I ever ran into D5 on the street, then it would be me texting one of my students, to ask them to help me hide the body.) Both high voices? Different types!
So when someone asks me, "What am I?" my response is to ask some questions:
In what range does your voice most love to live?
Who is your vocal doppelganger?
What music makes your voice sound its best and most authentic to

you

?
And we take it from there. Maybe we make up our own Fach designations: you may be a Belt Tenor, a Light Rock Soprano, maybe even a Ruebens – that's a female who uses a lot of heavy head voice to be thick in the middle…range. We can make it up! Because at the end of the day, the music you choose to sing should be based on what your voice wants to do, not someone else's predetermined classification of what your voice should want to do. Right? And then you can tell the naysayers to shut the Fach up.
Yea. Yea, I say.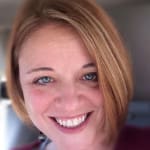 Find Your Voice
Kristin Henry, Voice Instructor
Performance High Vocal Training and Artist Development
Boulder/Lafayette Studio at Doghouse Music
Voice Lessons in Boulder County, CO