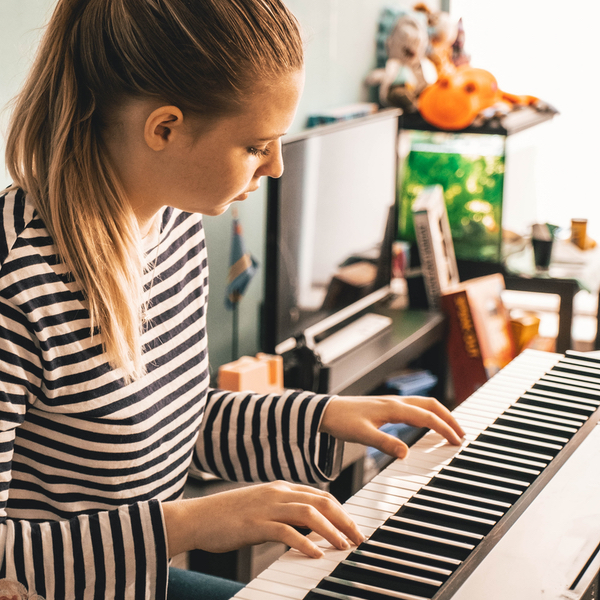 Keyboards and Midi Controllers
Keyboard skills are also essential to modern music recording. Once your child has basic keyboard skills, they can play all of the instruments in music editing software – which means they can start producing their songs!  (Our teachers can show them the way.)
Pop and Classical Piano 
Piano is a great starter instrument with potential for endless growth.  
After learning a few basic chords, young musicians can start playing hundreds of their favorite pop songs, most of which are within reach in just a few lessons.  And if they keep at it, they can accompany themselves or others, immerse themselves in the challenge of classical pieces, or use piano as a songwriting tool.
And once your child is comfortable, they can collaborate with singers at a showcase or join one of our free monthly jams! 
For those who keep at it, a lifetime of joyful learning awaits.  We have teachers to take you as far as you want to go comping from lead sheets, reading sheet music, and playing classical piano.
Whether your child is picking up piano for the first time or looking to take it to the next level, we have teachers to make the process fun and fruitful – and lots of performance opportunities for your child to shine!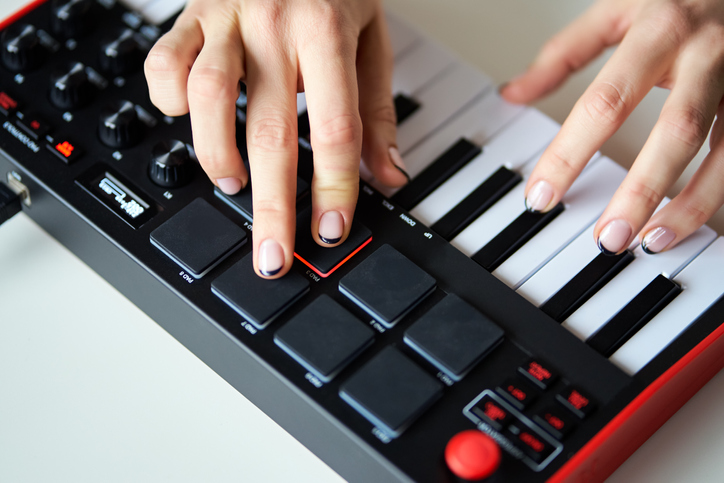 Showcases and Recitals
We offer near-monthly opportunities to perform – everything from traditional teen recitals to acoustic showcases to full-band productions at major venues.
Beginning students find our recitals and acoustic showcases to be a supportive, non-intimidating way to get used to performing in front of people.
Our intermediate and advanced students love our big concerts at premier Denver venues such as the Hard Rock Cafe, The Oriental Theatre, the Clocktower Cabaret, and the Walnut Room.  These expertly staged performances provide clients with real gig experience that they need to become full-fledged musicians, complete with a live audience, lighting and stage technicians, and professional producers and engineers.