Most people need more than just private lessons to achieve their goals. That's why we offer everything you need to become the singer, performer, songwriter, or recording artist you want to become.
Yes, we do offer CCM (Contemporary Commercial Music) Voice Lessons and Instrument Lessons for guitar, keyboard, ukulele, bass, and drums, but we also offer…
"Taking lessons at Performance High was one of the best decisions I've made.  I'm so much more confident!"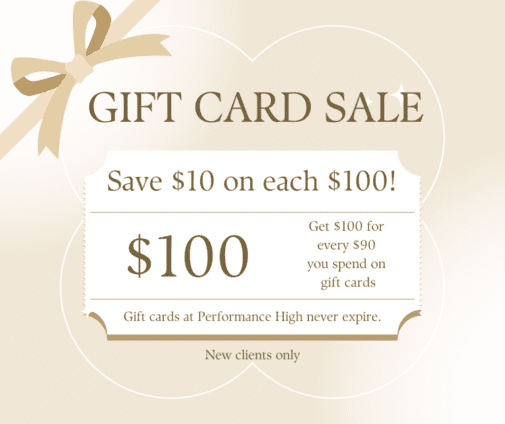 We are fans of experience gifts! 
Voice or instrument lessons, recording studio packages, and artist development sessions are eco-friendly, fun, memorable, and fully cardboard-box-free. 
And for no additional charge, your gift will include smiles, personal growth, increased confidence, and possibly even happiness.
You can notify the recipient by email, or email yourself the certificate to print or send later.
Feel free to reach out to discuss your artist and their needs with us before purchasing.
Curious about the studio?
Sign up for our newsletter to learn what's going on!
We send 2-4 emails per month on Thursdays.
Opt out any time.
We don't share our data with anyone.
Perform Live Shows
One of the most exciting parts is performing in front of an enthusiastic crowd at our concerts at premier Denver venues such as the Oriental Theatre, the Hard Rock Cafe, Lannie's Clocktower Cabaret, Goosetown Tavern, and the Walnut Room. 
We offer youth recitals, acoustic showcases, student band gigs, and live band showcases where singers rehearse and perform with a professional backing band made up of Denver's top musicians.
These expertly staged performances provide the real gig experience you need – complete with a cheering audience, lighting and stage technicians, and professional producers and engineers. 
These are the moments that mark your transformation into the musician you dream of being.
Write and Record Your Songs
Whether you haven't written a single lyric or have been writing songs since you could speak, we can help you take a song from idea to completed production. Many of our vocal coaches also teach songwriting, and our producer Justin Leighton Long worked under Atlantic Records and has worked with many bands signed to major labels.
We have a range of production and engineering options for you, from economical demos to full-blown production with live strings and horns.
We can also help you brand and distribute your creation.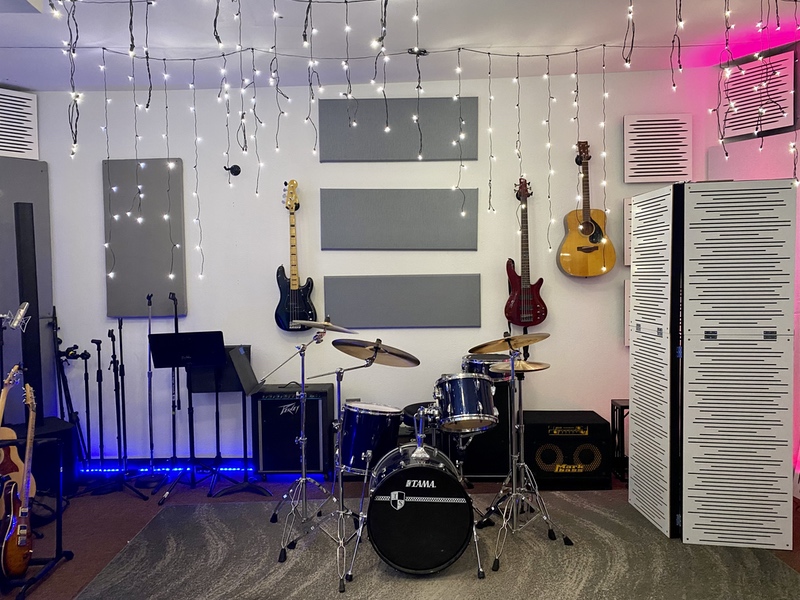 "I have been studying classical singing for around five years, and as a result had a very operatic sound – but I sing in a hard rock band.  I have taken only a few lessons with Adrienne, but already she has changed my singing style for the better!  After only one lesson, my band noticed a big difference, and now I am much happier with the way I sound!"
"Kristin helped our son land his first lead part in a local play!  It is clear that we have found a lifelong mentor for our son in Kristin, and that makes us grateful. I do heartily recommend her to anyone looking to take their musicality and performance to the next level. Teachers with Kristin's skill set and personality are rare."
"Our show went GREAT. I received a ton of compliments from the venue, band members, and the audience…many of whom said I 'nailed it.'  I was able to hit higher notes after I put your advice into practice.  That night definitely wouldn't have gone nearly as well without your help."
"Adrienne's coaching has enabled our child to be a member of a top choir at her high school as well as an annual soloist in her school shows. But more importantly, Adrienne has boosted our daughter's confidence and given her the courage to take on new challenges above and beyond the stage."
"I expected a lot more from Adrienne than any other vocal coach I've had over the past 10 years, and I've had 10 or 12 of them.  Adrienne knows a lot more than any other coach I have approached."
"I recently started voice lessons with Adrienne after a 4 year singing break, and within a few short weeks I am regaining my connectivity, range and vibrato!  Adrienne has an uncanny ability to zero-in on the exact exercises that I need to transform my voice and further my progress."
"Although the thousands of dollars I have spent on classical training along with other 'at home' tutorials helped open up my vocal range, I never felt I had a lot of power behind the super high notes.
Adrienne helped me find amazing ways to look at singing and note placement that I had never heard before."
"I was excited, but very nervous, about my first recording session.  Luckily for me, Justin knew how to calm my nerves and coach me to bring out my best voice in the studio. He truly takes pride in his work, and I am so happy with the final product!"
"Adrienne helped me dig deep and find a voice I didn't even know I had!  I didn't realize I was capable of going to such a vulnerable fragile place, or belt out such energy and inspiration at full voice.  Her teaching is going to help my Ted talk punch a hole in the sky!"
I've taken lessons with all of the other teachers in my area, but they kept pushing me back into the classical or opera ways of hitting notes.  With Adrienne I've learned to sing with a pop tone that fits my style. Even the musicians I play with have noticed the difference."
"From shaping vowels to proper breathing techniques, Adrienne knows what she's doing and she can pull the best out of any aspiring vocalist."
"I recently worked with Justin to record a song for my husband to play on our wedding day, and it turned out better than I could have imagined. Plus, I had a blast recording it!"
"I am on my tenth vocal lesson, and have seen great results from the techniques and coaching I have received. I have discovered latent levels of my vocal range I did not realize I had. I would recommend and have recommended Performance High to other musicians. Thank you Adrienne for taking your business and clients seriously. It is clear you have a passion that will help others realize theirs."
"I have been singing and performing for over 30 years but had never had formal vocal training.  I knew I was failing to realize my full range and strength and it was affecting my vocal longevity.  [Now that I'm taking lessons], my band and I have clearly noticed the difference. "
"Within a few lessons Adrienne had me going places I had never been with my singing voice. If you could hear the difference in my voice a few months ago and now, you would understand why I called Adrienne a 'miracle worker' after our last lesson. Now, my confidence is much greater and I can cover a much wider range of songs."
"Even though I signed up only to learn about singing, breathing, and voice control without a specific goal in mind such as performing or recording music, I already feel more confident.  I have learned so much just from the few classes we've had and they have quickly become one of the highlights of my week."
It's time to become the artist you dream of being.