Performance High
COLORADO'S HOME FOR CONTEMPORARY VOCAL ARTISTS AND MUSICIANS
We love the high of performing!
Online and in-person voice, guitar, piano, and ukelele lessons
"The decision to take lessons at Performance High was one of best decisions I've made in my musical journey.  What I have learned about my voice as an instrument has been beyond what I ever expected.  I used to hate singing, but now, if I hear something in my voice that I don't like, I know what to do to turn it into a sound I do like.  That's quite something!
"My improved vocal skills hav made songwriting and performing so much more enjoyable and satisfying.  I'm so much more confident. I even created a website for my music to help me get more gigs, and now I'm performing out regularly and starting to record my original songs.  I'm incredibly grateful!"
– J.C. Allen
Live an extraordinary life
Stop wondering "what if."
Take the leap and become someone different.
Many of Colorado's top vocalists and musicians trust us with their education.  You can, too.
Adrienne and her team love helping singers and musicians at all levels become the artists they dream of being.
Performance High is more than a music school. It's a community of aspiring and professional musicians having fun together and helping each other grow.
We offer in-person and online voice and instrument lessons, showcases, online showcases, biweekly jam sessions, opportunities to form bands, one-day classes, multi-week classes, recording services, and various online activities. 
Our clients love being part of Performance High as they transcend their limits and grow into a new person they're excited to show the world.
One of the most exciting parts is our standing-room-only concerts at premier Denver venues such as the Hard Rock Cafe, Lannie's Clocktower Cabaret, The Venue, and the Walnut Room.  These expertly staged performances provide the real gig experience you need – complete with an enthusiastic audience, lighting and stage technicians, and professional producers and engineers.  These are the priceless moments that mark your transformation into the musician you dream of being.
"I have spent hundreds of hours trying to sing hard and high with fullness while not damaging my voice. Although the thousands of dollars I have spent on classical training along with other 'at home' tutorials helped open up my vocal range, I never felt I had a lot of power behind the super high notes. Adrienne helped me find amazing ways to look at singing and note placement that I had never heard before. Apparently she can teach this old dog new tricks!"

"I just wanted to let you know that, largely thanks to you, our Zeppelin show at Cervantes went GREAT. I received a ton of compliments from the venue, band members, and the audience…many of whom said I 'nailed it.' I was actually able to hit a couple higher notes than the ones I was having trouble with in our lesson after I put some of your advice into practice.  That night definitely wouldn't have gone nearly as well without your help. Money VERY well spent!!"
"I have been singing and performing for over 30 years and had never had formal vocal training.  With more tenor than I knew what to do with, I knew I was failing to realize my full range and strength and it was affecting my vocal longevity.  Tyler and I worked together to set measurable goals and a plan to gauge my progress.  My band and I have clearly noticed the difference."
"I expected a lot more from Adrienne than any other vocal coach I've had over the past 10 years, and I've had 10 or 12 of them. She knew a lot more than any other coach I have approached during the years, and also I have a lot more demands on a vocal coach nowadays than when I started out. And she lived up to them all."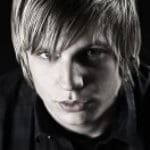 "I have taken only a few lessons with Adrienne, but already she has changed my singing style for the better! I have been studying classical singing for around five years, and as a result had a very operatic sound. I wanted to mellow that sound out and add more of a chest/mixed voice element. Adrienne had some excellent ideas to help me achieve the sound I wanted. After only one lesson, my band noticed a big difference in the sound and control I had over my voice, and now I am much happier with the way I sound!"
"I can't believe I got a response from a fair entertainment coordinator today when six months ago I was done with music. This is all because of you and your support. Thank You, A! Thank You!"

"I recently started voice lessons with Adrienne after a 4 year singing break, and within a few short weeks I am regaining my connectivity, range and vibrato!  Adrienne has an uncanny ability to zero-in on the exact exercises that I need to transform my voice and further my progress."
"I was excited, but very nervous, about recording two demo tracks in one day during my first recording session.  Luckily for me, Justin was an excellent producer throughout the process.  He not only knew how to calm my nerves and coach me to bring out my best voice in the studio, but he really went the extra mile prior to us even meeting.  He created a background track for me from scratch overnight when I found out that the song I really wanted to sing didn't exist in an instrumental version!  I feel so fortunate to have been able to record tracks that felt very comfortable with at my session, and Justin is 100% to thank for that!  He truly takes pride in his work, and I am so happy with the final products!"
"Kristin is an exemplary teacher. Max has been working with her a couple of years and really looks forward to his lessons.
Even though she works with professionals, she was able to meet our tween son at his level and make lessons fun and absorbing. That doesn't mean she doesn't work him hard or have high expectations.
I am impressed with her vast knowledge of subject and how she teaches him specific strategies to use while singing to improve his sound and tonal quality.  I appreciate her integrating music theory, history and even physics into his lessons.
Since he's started working with her, he's landed a lead part in a local play and she has provided ongoing support for that sometimes confusing experience.
It is clear that we have found a lifelong mentor for our son in Kristin, and that makes us grateful. I do heartily recommend her to anyone looking to take their musicality and performance to the next level. Teachers with Kristin's skill set and personality are rare."
"One of the things that I did not expect going in – and also what I enjoy most about working with Tyler – is that he is teaching me to be a better musician and artist as well as a better singer. As a songwriter myself we have been working almost exclusively on my own material, which is helping me to find my own voice.  Tyler has also been able to offer some very valuable advice and opinions that are helping me to actually put the finishing touches on songs that just weren't quite clicking yet.
"I feel like Tyler has done a very good job of tailoring his approach to what I want to accomplish and what will most help me get where I want to go. I feel like the results I'm getting and what we're are working on each week is not particularly close to what I was expecting going in – and maybe not even what I had originally asked to work on when we first met – however, he has been able to identify what my real goals are, and everything we are working on is working to put me on the right path."
"Adrienne helped me dig deep and find a voice I didn't even know I had. I didn't realize I was capable of going to such a vulnerable fragile place when I sing softly and then She helped me to belt out energy and inspiration at  full voice.  Her teaching it's going to help my Ted talk punch a hole in the sky!"
"I've taken lessons with all of the other teachers in my area, but they kept pushing me back into the classical or opera ways of hitting notes. With Adrienne I've learned to expand my range higher and lower with a pop tone that fits the music I do, and the difference has been huge. She helped my combine the new knowledge she was giving me without forgetting everything I knew before. Even the musicians I play with have noticed the difference, I'm singing with much more confidence, I'm doing more ad libs, I'm on top of the songs."
When our daughter began working with Adrienne over a year ago, her range was limited and her stage confidence was also in need of a major boost. Adrienne set manageable expectations and together they worked every week to meet specific goals. We feel very lucky to have found such a professional, knowledgeable and encouraging vocal coach.
In addition, to teaching, Adrienne is also a truly gifted performer. Oftentimes teachers are unable to actually show their students how hard work can pay off, but in the case of Adrienne it's the exact opposite. We have been able to take our daughter to watch Adrienne perform on several occasions. Watching these performances has encouraged our daughter to dig deeper and work harder to make Adrienne proud.
Her coaching has enabled our child to be a member of a top choir at her high school as well as an annual soloist in her school shows. But more important than being able to sing, Adrienne has boosted our daughter's confidence and given her the courage to take on new challenges above and beyond the stage.
"Adrienne is beyond pro. She's a singers' singer. From shaping vowels to proper breathing techniques she knows what she's doing and she can pull the best out of any aspiring vocalist. I only send my people to the best."

"I have worked with Performance High twice, and I have been very pleased each time. I recently worked with Justin to record a song for my husband to play on our wedding day, and it turned out better than I could have imagined. Justin is an expert in his field. He made me feel very comfortable when I came in to record the song, and he worked quickly and efficiently to turn over the final product. Plus, I had a blast recording it! Thank you Justin and Adrienne!"
"As a musician and singer/songwriter who has played and sung for over 30 years I was interested in moving to the next levels in my craft. After contacting two other providers I quickly got frustrated.  From the first contact [with Performance High] I received cogent information that helped me determine if this was going to be the provider for me. Adrienne addressed all my questions and no pressure while working to meet my goals and scheduling needs. I am on my tenth vocal lesson, and have seen great results from the techniques and coaching I have received. I have discovered latent levels of my vocal range I did not realize I had. I would recommend and have recommended Performance High to other musicians. Thank you Adrienne for taking your business and clients seriously. It is clear you have a passion that will help others realize theirs."
"Working with Adrienne over the last few months has been a revelation really. I had been a guitar player who aspired to sing but my material was limited due to the limitations of my vocal range. Once Adrienne knew what I was looking for, in terms of extending my range, she very quickly got to grips with my vocal issues and within a few lessons had me going places I had never been any where near with my singing voice. If you could hear the difference in my voice a few months ago and now, you would understand why I called Adrienne "a miracle worker" after our last lesson.
"As a result of working with Adrienne my confidence is much greater and the range of songs I cover has increased hugely. The warm up exercises provided by Adrienne ensure that I am no longer straining when I reach for those higher notes and I am much more prepared both physically and mentally when I perform."
"Kelsea has developed a confidence and poise that I believe is directly attributable to the positive influence Adrienne has had on her. Since starting lessons with Adrienne my daughter's singing has improved immensely, and she's having a great time. [Adrienne] definitely has a way with teenagers and I highly recommend her for anyone considering lessons."
"I was extremely nervous when I first started with Emma do to self-esteem issues and the usual anxiety most people feel about performing, but that quickly went away. Not only is she incredibly friendly, but she also has great patience, gives really good explanations for exercises and techniques, and answers all of my questions. I have learned so much just from the few classes we've had and they have quickly become one of the highlights of my week. Even though I only signed up to learn about singing, breathing, and voice control without a specific goal in mind such as performing or recording music, I already feel more confident with my own voice."
"My daughter has been attending vocal lessons for 5 months now with Emma. Emma is amazing with her, she is great with kids. My daughter looks forward each week to going and signing her heart out. We have seen a big improvement in her voice. We recommend Performance High to anyone who is looking for vocal lessons for kids and adults. Ask for Emma – she is amazing!"
"I am so glad that I came to Performance High not only for my voice lessons, but also performance practice. I started back in December 2015 and have already noticed a huge growth with my voice in clarity and maturity! I've learned so much from Adrienne and am forever grateful for the techniques that I can use for a lifetime! I've also worked with Justin on stage performance and always received the ultimate feedback to better my presence each time I attend a class. It's such a great opportunity to conquer your fears! Performance High is so supportive of your dreams and never directs you away from what you are wanting to do. They appreciate that it is your time! Highly recommended."