About Adrienne
Owner, Founder, and Lead Vocal Coach
Adrienne is a contemporary-music vocal instructor and performing and recording musician who excels in bringing a technical approach. She has been teaching voice since 2009, is accredited as a teacher of Mix Singing through the International Voice Teachers of Mix (IVTOM) and is pending acceptance as one of IVTOM's few Mentor Teachers, after being invited by the president of ITVOM to apply as such.
IVTOM brings together voice teachers, voice scientists, and medical professionals to mutually further the complete understanding of the vocal instrument. Adrienne is also IVTOM's Manager of Technology.
Adrienne believes in building a large vocal skills toolbox. Once singers can learn to use their voices without thinking about technique, they can use it to express themselves artistically and honestly.
As a teacher of mix singing, Adrienne uses a wide range of techniques to help vocalists reduce tension, sing efficiently, achieve as much power as they desire, sing smoothly across their entire range without "gear-shifting" across bridges, develop pleasing tone, sing appropriately for the genre, and gain consistency from song to song and day to day.
Adrienne also loves creating an encouraging, supportive, safe space for students of all ages to laugh, try new things, and enjoy their success.
Adrienne's clients include other voice teachers, lead singers in local bands, empty-nesters, and teens who love to sing.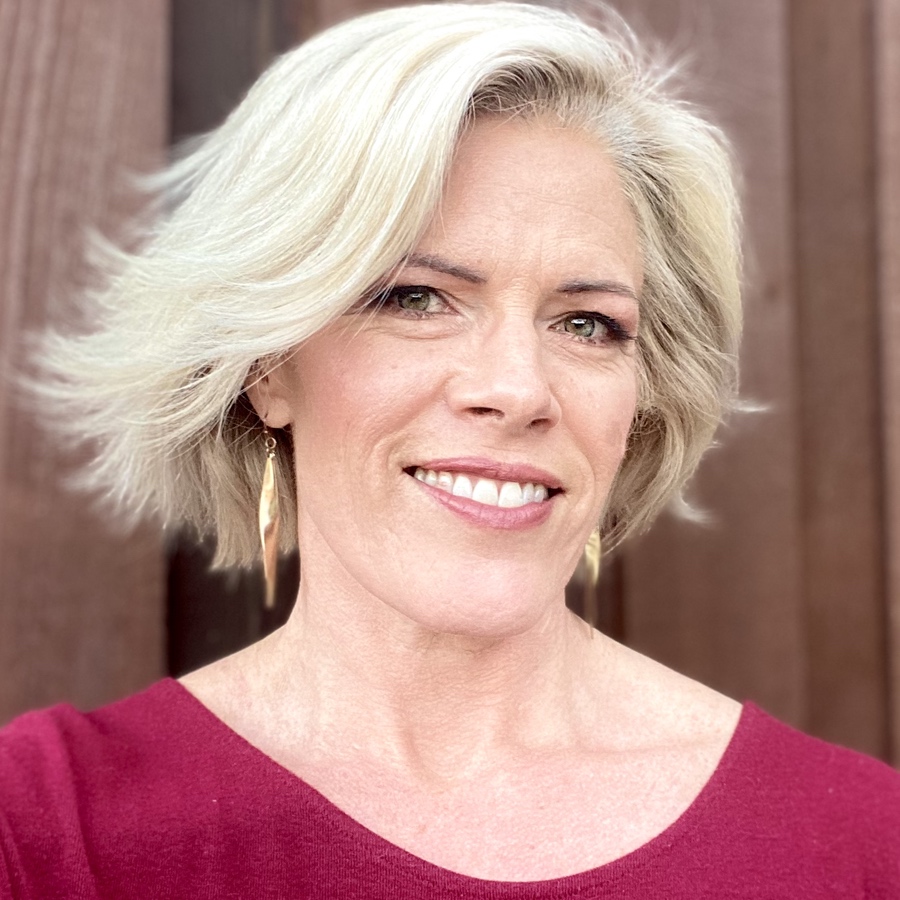 I LOVE working withe Adrienne, and let me say I have been so picky about vocal coaches. Being a professional performer and having a bachelors in vocal performance makes finding a teacher with an advanced enough vocal understanding difficult, but Adrienne has really taken my performances to the next level with her instruction. Her extensive knowledge of the vocal process and her ability to regress and progress exercises based on where I am that day is extraordinary. Thank you, Adrienne!
Adrienne helped me dig deep and find a voice I didn't even know I had. I didn't realize I was capable of going to such a vulnerable fragile place when I sing softly, and then she helped me to belt out energy and inspiration at  full voice.  Her teaching it's going to help my Ted talk punch a hole in the sky!
"I am so glad that I came to Performance High not only for my voice lessons, but also performance practice. I started back in December 2015 and have already noticed a huge growth with my voice in clarity and maturity. I've learned so much from Adrienne and am forever grateful for the techniques that I can use for a lifetime. I've also worked with Justin on stage performance and always received the ultimate feedback to better my presence each time I attend a class. It's such a great opportunity to conquer your fears! Performance High is so supportive of your dreams.  Highly recommended."
"Working with Adrienne over the last few months has been a revelation. I was a guitar player who aspired to sing but my material was limited due to the limitations of my vocal range. Once Adrienne knew what I was looking for, in terms of extending my range, she very quickly understood my vocal issues and within a few lessons had me going places I had never been with my singing voice. If you could hear the difference in my voice a few months ago and now, you would understand why I called Adrienne "a miracle worker" after our last lesson. As a result of working with Adrienne my confidence is much greater and the range of songs I cover has increased hugely. The warm up exercises provided by Adrienne ensure that I am no longer straining when I reach for those higher notes and I am much more prepared both physically and mentally when I perform."
"I have been working with Adrienne for about 8 months now.
I have always been told that I have a beautiful voice and a true talent. But I never believed it and honestly felt like people were just trying to make me feel good. Then I met Adrienne and from our very first lesson she has made me feel so much more comfortable and confident in myself. 
Adrienne has taught me how to know and recognize the differences between my head and chest voice. My breathing, tone, and posture has become so much better since working with her. She has helped me improve things I have struggled with for years in just a few sessions.
I honestly did not expect to see the amount of progress I have made in a year, let alone in just eight months. Each lesson we focus on an issue and she helps find multiple ways to help me improve.
The best part about working with Adrienne is that she is so genuine and encouraging. She isn't just there to collect money and move on to the next. She truly cares and offers support in so many ways. She puts her passion for music and performance into every class and invests that same dedication into her students. She always has a warm and welcoming smile and gives off an amazing spirit.
I would recommend her in a heartbeat! She is a true gem and I feel fortunate to be working with her."
"I have taken only a few lessons with Adrienne, but already she has changed my singing style for the better! I have been studying classical singing for around five years, and as a result had a very operatic sound. I wanted to mellow that sound out and add more of a chest/mixed voice element. Adrienne had some excellent ideas to help me achieve the sound I wanted. After only one lesson, my band noticed a big difference in the sound and control I had over my voice, and now I am much happier with the way I sound!"
"I've taken lessons with all of the other teachers in my area, but they kept pushing me back into the classical or opera ways of hitting notes. With Adrienne I've learned to expand my range higher and lower with a pop tone that fits the music I do, and the difference has been huge. She helped my combine the new knowledge she was giving me without forgetting everything I knew before. Even the musicians I play with have noticed the difference, I'm singing with much more confidence, I'm doing more ad libs, I'm on top of the songs."
When our daughter began working with Adrienne over a year ago, her range was limited and her stage confidence was also in need of a major boost. Adrienne set manageable expectations and together they worked every week to meet specific goals. We feel very lucky to have found such a professional, knowledgeable and encouraging vocal coach.
The growth we have seen in our daughter is impressive. Adrienne also provides opportunities for her students to perform in public and she even goes out of her way to come watch our daughter perform even if it's not a Performance High show. The bond our daughter has with Adrienne and the experiences she has gained working with her are invaluable.
Her coaching has enabled our child to be a member of a top choir at her high school as well as an annual soloist in her school shows. But more important than being able to sing, Adrienne has boosted our daughter's confidence and given her the courage to take on new challenges above and beyond the stage.
I recently started voice lessons with Adrienne after a 4 year singing break, and within a few short weeks I am regaining my connectivity, range and vibrato!  Adrienne has an uncanny ability to zero-in on the exact exercises that I need to transform my voice and further my progress.
Kelsea has developed a confidence and poise that I believe is directly attributable to the positive influence Adrienne has had on her. Since starting lessons with Adrienne my daughter's singing has improved immensely, and she's having a great time. [Adrienne] definitely has a way with teenagers and I highly recommend her for anyone considering lessons.
I saw Adrienne just a couple of times, but those two lessons were enough to build my confidence in my abilities. Not only did she give me key vocal techniques that I could internalize and use, but she encouraged me to follow my dream and pursue my passion. I will be forever grateful to her.
As a gigging guitarist and vocalist wanting to take things to the next level I needed a performance/vocal coach that understands what performing live is all about.   
It's pretty straightforward to find someone who will help you sing better in your choir, but I wanted someone who understands belting out rock or country at 2:00 am in a four-hour set.  Someone who can pull the maximum sensitivity and nuance out of every word of a ballad.  Someone who understands differences in genres and adapts accordingly. Someone who can improve your stage dynamics, help you capture an audience, build energy, and leave em' wanting more.  Most importantly I wanted someone who is actively performing in those situations.
Not only has Adrienne delivered all that and more, but she is an absolute delight to work with. She tailors everything to the student's specific needs in a clear, concise manner.  She records each session, so you can work at home to perfect what you learn, and build capability….fantastic!
So for a working vocalist, an aspiring one, or someone who just wants to sing well for the pure joy of it, I don't think you'll find anyone better than Adrienne.
Education and Accreditations
B.S. in Science, Technology, and Society with a focus in Computer Science from Stanford University
Studied CCM voice with IVTOM president Mary Ann Kehler, IVTOM founder Dean Kaelin, and Brett Manning teachers
Accredited as Teacher of Mix Singing by the International Voice Teachers of Mix (IVTOM)
Live Music Method, Tom Jackson Productions in Nashville
Functional Vocal Training, Commercial Music Institute at Shenandoah University
Meredith Colby's Neuro-Vocal Method certification

Twelve years of instrument lessons (bass, piano, drums) with teachers such as Amy Shelley and Erik Martin (drums) and Alex Goldberg, Otis Lande, and Nate Marsh (bass)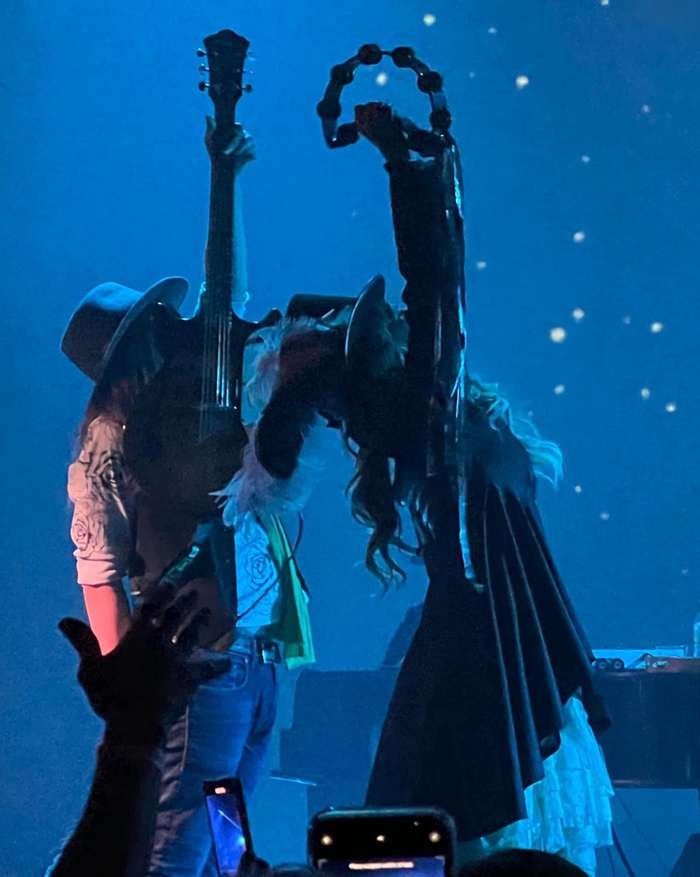 Bands and Performances
Member of Counterpoint, all-female a cappella at Stanford University
Member of the Orlando, FL chapter of Sweet Adelines a cappella
Co-founder and lead vocalist of The Fever (wedding band)
Co-founder and lead vocalist of Dois (Brazilian and Latin jazz quartet)
Lead vocalist of Girls on Top! (funk/motown band)
Keyboardist of Guitar Villains (live karaoke band)
Bassist for Driving Karma (rock band)
Bassist and lead vocalist for Urban Dance Theory (top 40's dance band)
Bassist and lead vocalist for her band, Adrienne O (pop/rock)
Vocalist for electronic duo Teal & Tangent (dark electronic pop)
Founder and lead vocalist of The Legend Makers (live karaoke band)
Headlined the Gothic and Bluebird Theatres with her band
Her band Adrienne O has played at the Boulder Theatre, the Bluebird Theatre, the Fox Theatre, the Oriental Theatre, the Gothic Theatre, Coors Field, Hard Rock Cafe, the Buffalo Rose, Summit Music Hall, and many other medium-sized Colorado venues
Backup vocalist for the Jacob Larson Band (millennial funk)
Bassist for Melissa Ivey (rock)
Bassist for Cody Qualls and the New Ancients (pop/rock)
Bassist for Pamela Machala (pop/jazz)
Plays as Stevie Nicks in the Petty Nicks Experience (Tom Petty/Stevie Nicks tribute band)
Adrienne is also the creator of Nail Every Note, a membership site for contemporary vocalists with over 200 video lessons and exercises. In 2010 she also released an instructional 2-DVD set entitled The Zen of the Stage: Performing in the Zone.
She has original music placed in various film and TV series, such as Rosewood (Fox) and feature-length film A Remarkable Life.
In a previous life, Adrienne graduated from Stanford University with a B.S. in Computer Science. She worked as a software and database developer, and later a project manager, for dot-com startups and B2B tech companies for a decade before switching careers into music. She was also a national champion waterskier and still holds an 18-year-old women's slalom record in the Western Region.