Wine, Women & Song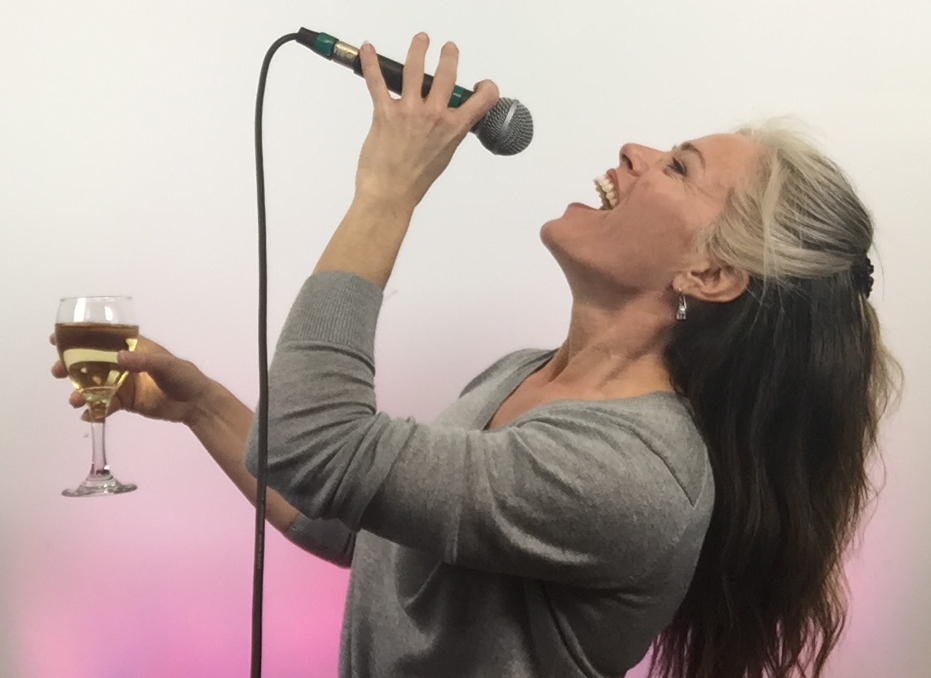 Wine, Women, and Song
A fun new group event at our Lone Tree location!
Once a month on Tuesdays at 6:30pm, any female vocalist who wants to drink wine and sing on stage is welcome to come to Lincoln Station in Lone Tree and hang out with a bunch of other like-minded ladies.  
$25 includes your first glass of wine, a group warmup and short group lesson, and all the songs you care to sing on stage.  Bring tracks to sing to, bring an accompanist, or accompany yourself.  (There is a keyboard.)
It's like a cross between an open mic and karaoke… but for women only, and with a lot more laughing!
This event is about having FUN, not being perfect.  Everyone is welcome, even if you're not a Performance High client… and even if you don't think you're a singer!  (You may change your mind about that after a glass of wine.)  
Register online or pay cash at the door.   Check our calendar for dates.