"I've been in and out of voice lessons for the last few years. My biggest struggle was finding a coach who could help me find myself as a singer. While some got me close, others were no help at all. Tyler changed all of that.
"I've always known my potential, but without the proper help, and encouragement, potential can be just that. Mine has been unlocked, and it's really incredible to see the changes in my voice in the time we've been working together. I actually go back and listen to old recordings of myself, wishing I could do them now, and how much more I would probably enjoy those songs. Songs I felt insecure or not comfortable performing a year ago, are ones I would gladly do on the fly today.
"The selling point for me with Tyler is he always knows the best way to make me think about and visualize my approach when delivering a vocal. For the first time I'm feeling the ability to sing, instead of just trying to emulate a sound, and hoping for the best.
"Singing is an art, and finding the right person to help you perfect it, is so important. My experience with Tyler has proven that to me. I look forward to the strides that I know I will continue to make under his teaching. Come take a lesson from him. I promise you will enjoy the experience and be a stronger singer in just an hour. I sure was!"
I have been singing and performing for over 30 years and had never had formal vocal training.  With more tenor than I knew what to do with, I knew I was failing to realize my full range and strength and it was effecting my vocal longevity.  Fearing that I had too many bad habits that would be difficult to shake I was wary to begin this effort.  Tyler helped ease those concerns and helped me focus on the work and technique.  We worked together to set measurable goals and a plan to gauge my progress.  The most helpful aspects of our work has been the assessment and notes of my performing/singing/playing.  This has been invaluable as it identifies my ingrained bad habits as they occur so I can become more aware and learn how to properly approach the song.  My band and I have clearly noticed the difference.  With Tyler's help and coaching I have comprised a plan to elevate my musicianship and vocals that will take me to the next level as a performer.  Thank you, Tyler!
I started taking lessons because I knew I needed to take my voice to the next level and I needed to develop some kind of consistency in my singing. While I still have a long way to go, I am making progress. I had a lot of bad habits I needed to shed first before I could really start getting better.  One of the things that I did not expect going in – and also what I enjoy most about working with Tyler – is that he is teaching me to be a better musician and artist as well as a better singer. As a songwriter myself we have been working almost exclusively on my own material, which is helping me to find my own voice.  Tyler has also been able to offer some very valuable advice and opinions that are helping me to actually put the finishing touches on songs that just weren't quite clicking yet.  Tyler has done a very good job of tailoring his approach to what I want to accomplish and what will most help me get where I want to go. He has been able to identify what my real goals are, and everything we are working on is working to put me on the right path.  I definitely intend to continue working with Tyler for the foreseeable future.
I have worked with Tyler for about one year so far.  I came into voice lessons with zero direction. I had sung a few songs for the band but never was in choir or had any teaching. Tyler was very good about working with me from the ground up. He was also good about finding small things that made a big difference for me while performing and singing at the same time.  I'm better with my range and confidence now, and I love that he has been helping me with songs I wrote and making sure to pronounce all the words clearly.  The thing I like most about Tyler is his attention to detail during our sessions… He is also great at pushing me each time with harder exercises to speed up my progress. I came in with no vocal experience and now I am going into the studio this weekend for our first EP.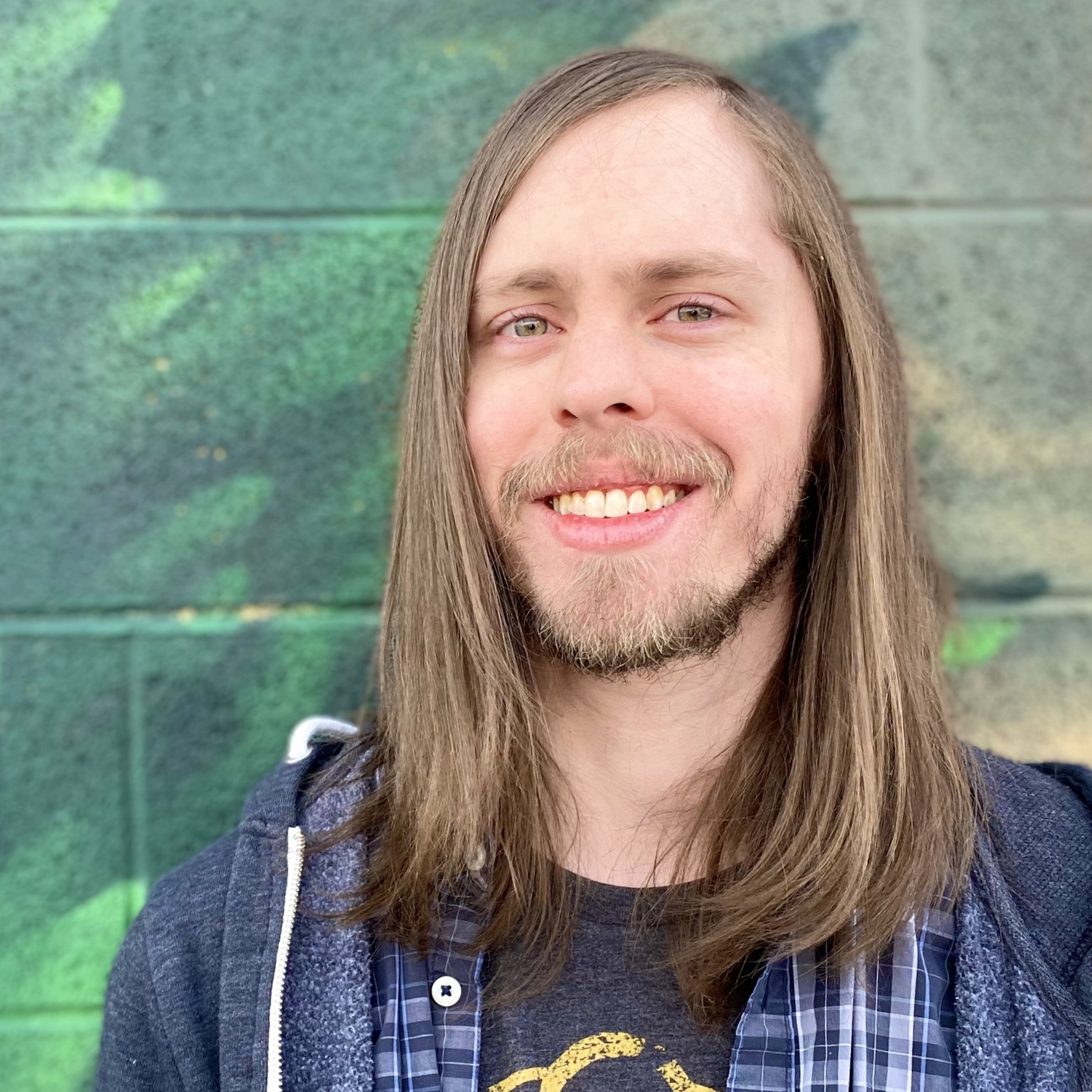 Tyler Hall is a truly versatile vocalist and musician with performance experience in genres as diverse as collegiate a cappella, rock, pop punk, folk, and church worship.  He has covered vocal roles from tenor to bass, and musical roles as lead singer, guitarist, and bassist.
Tyler graduated from CU-Denver with a music degree with an emphasis in recording arts and owns a mastering studio.  He already has mixing, production, and mastering credits on a post-hardcore/indie album, and mixing credits on an indie pop album that has garnered airplay on Denver radio stations 93.3 KTCL and 107X. One of his recent mastering clients is Cody Qualls of Face.
In lessons, Tyler's students enjoy his attention to their specific needs and goals.  Depending on students' skills, needs, and interests, he teaches by drawing from varied schools and approaches, as well as suggesting directions in which to stretch their skills to serve their long-term interests.  His years of classical voice lessons, university study in vocal pedagogy, varied performance experience, and his very finely tuned ear for all types of sound make him a versatile and natural teacher for most singers of popular styles.
Tyler enjoys rock climbing, songwriting, and spending entire days and nights in the recording studio perfecting his mixes and masters.