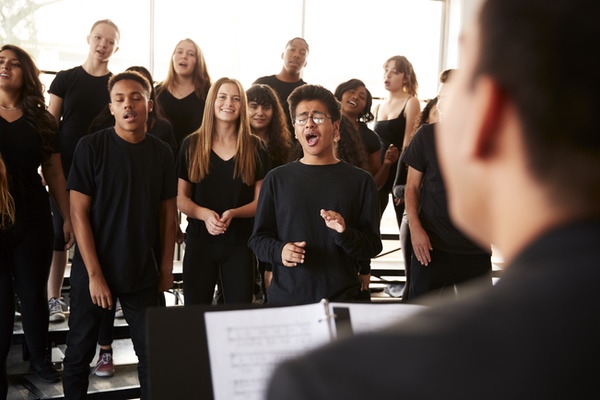 Want to sing popular music with other teens?
Learn to sing beautiful harmonies in a group?
Develop your musical skills in a fun environment?
Make new friends?
Do all this, and then perform with a live band? 
 Teen Pop Choir is for you!
It's a pop choir… backed by a live band! 
In a one-week summer camp intensive, students will learn to sing current pop and rock songs in multi-part harmony, develop commercial vocal techniques and college prep/state choir skills, and rehearse and perform with a professional band. All levels, no audition.
Broomfield/Lafayette: July 17-21 10am-2pm
Denver Teen Pop Choir: July 31-Aug 4 10am-2pm
Performances on Fridays
"Learn to Play" Band Camp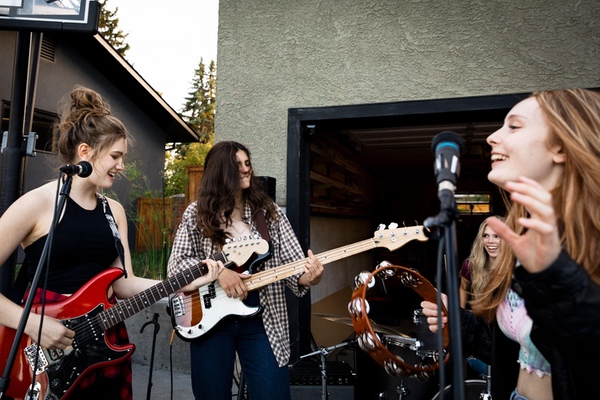 Want to join a band with other teens…
but you don't play any instruments yet? 
Do you already play one instrument,
but you're curious about the others?  
 "Learn to Play" Band Camp is for you! 
Go from beginner to playing a show in just one week! 
In this one-week music camp, students get first-time experience playing all rock band instruments, form a band, learn fun pop and rock songs, and then perform a show for friends and family at the end of the week! All instruments are provided, no entry audition, no instrument purchase or rental commitments.
Tuition: $475
Broomfield/Lafayette Band Camp: July 10-14 10am-2:30pm
Denver Band Camp: July 24-28 10am-2:30pm
Performances on Fridays