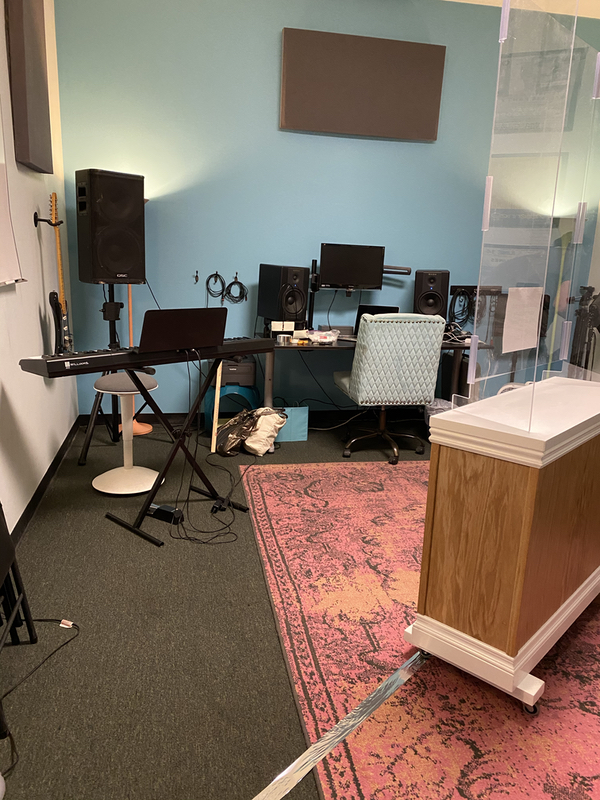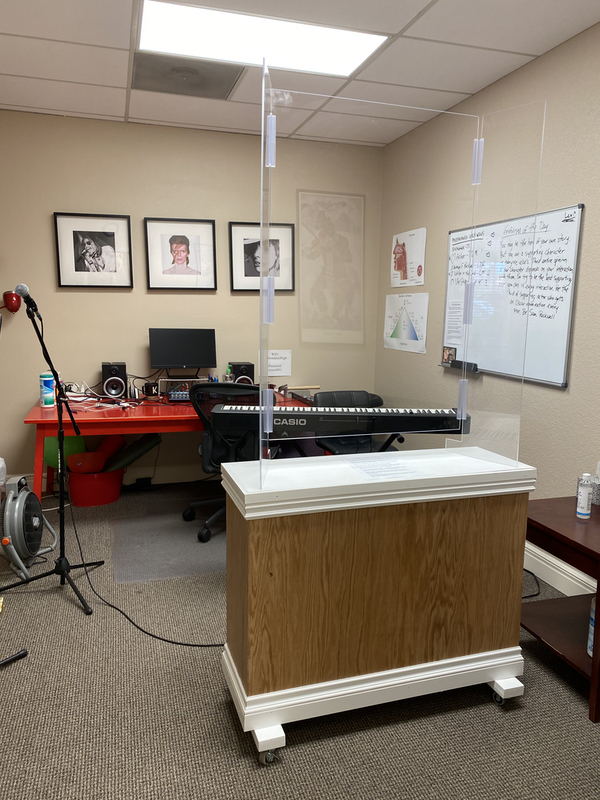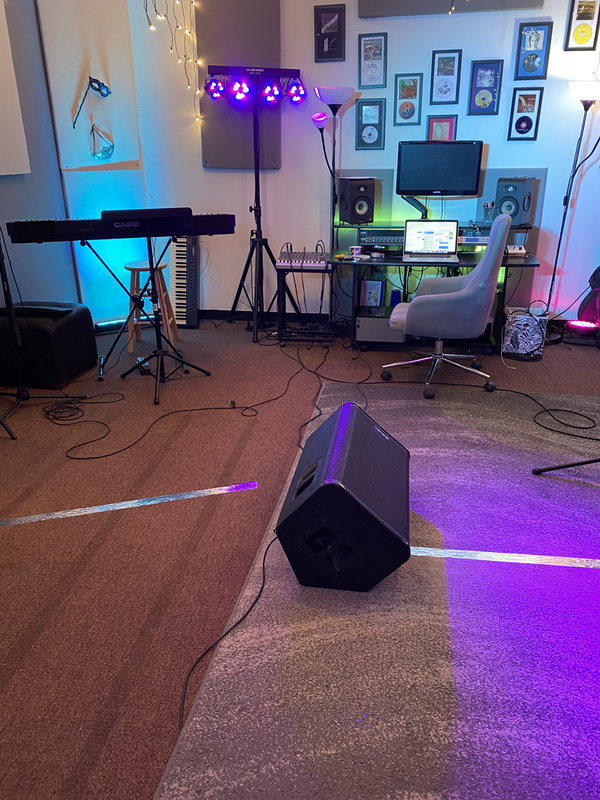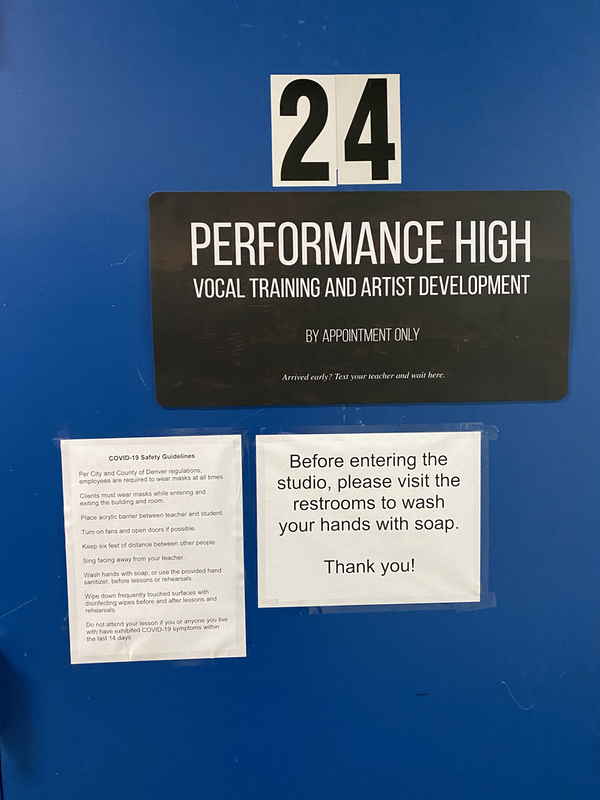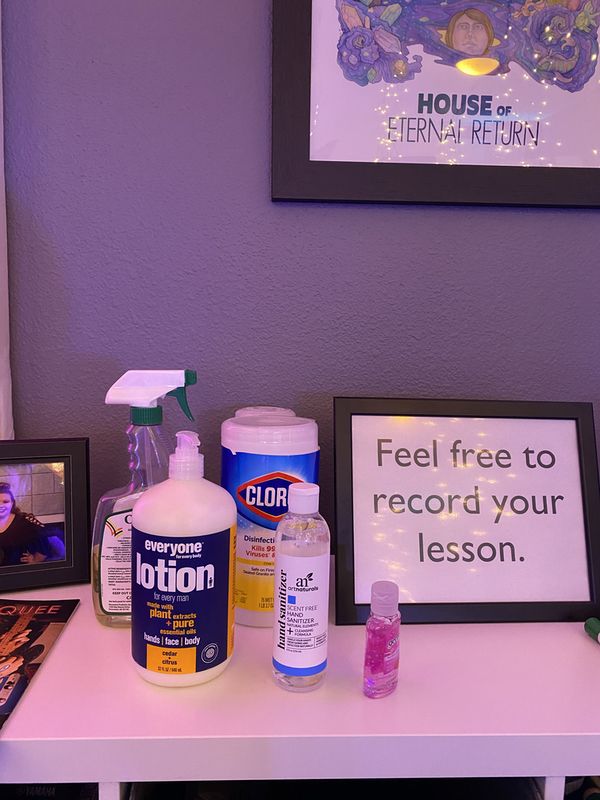 Update on 6/15/20:
Most lessons are still online. 
All in-person summer classes except one (with just two attendees) are cancelled until further notice. 
For those who strongly prefer in-person lessons, we are taking the following precautions:
Clients must wear masks while entering and exiting the building and studio
Clients let themselves into Denver studio, rather than following teacher through hallway
All teachers and clients must wash hands immediately before entering studio
Portable 6-1/2′ acrylic barriers placed between student and teacher
Six feet of distance are marked on floors between teachers and students
Doors open and fans on to circulate air out of the studio
Clients requested to sing facing away from their teacher
Teachers wipe down frequently touched surfaces with disinfecting wipes between every lesson
No back-to-back lessons
Teachers and students may not attend in-person lessons if they or anyone they live with has exhibited COVID-19 symptoms within the last 14 days
Update on Sun 3/29:
We are moving forward with planning classes and performances for May, June, July, and August, but we remain prepared to change plans as necessary in the interest of health and safety. 
The April 17 showcase is now a free "perform online from home" event.  Audience members can attend via Zoom or FB Live.
Update on Mon 3/23:
As of Friday 3/20, we moved exclusively to online lessons. 
(If you haven't done online lessons, the main difference is that sound doesn't travel both ways simultaneously.  So your teacher will play an exercise and then you sing it back.  And if you want to sing along to a track, you need to play it. It often helps for you to have two devices: one to play the track, and one to run the Skype/FT/Zoom session.)
Group events are currently cancelled, rescheduled, or moved online.
Later today, we will be testing live-jam software to evaluate the feasibility of remote rehearsals.