Winter Session:  Pop Focus
Professional performers know that polite applause sucks.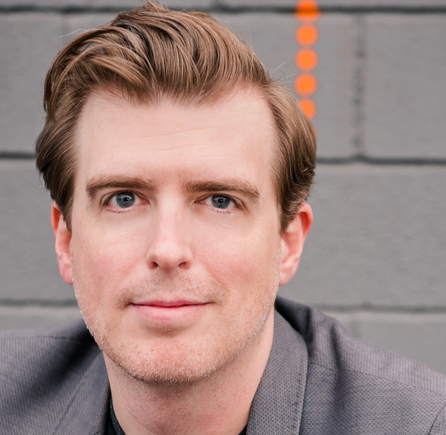 Polite applause isn't good enough. (It's awful, actually!) The best thing is to have the audience in the palm of your hand, cheering with enthusiasm!
What if it were possible to…
Gain confidence by having a performance plan, while still leaving room for spontaneity?

Explore how to unleash energy without faking it, even if you're nervous in front of a crowd?
Learn how to harness the nervous butterflies to your advantage?
Get the hang of looking natural moving around the stage without years of stage time, even if you've never performed before?
Uncover ways to help audiences feel the emotion in your music without having to explain every song?
Master the art of talking to a crowd without boring them – even if you're not comfortable with speaking in public?
Learn how to practice performing, without wasting any time, even when you can't make a lot of noise?
Get the hang of handling a mic and mic stand without looking awkward or getting feedback, even if you've never used a microphone before?
Cultivate the skill of looking and feeling confident without acting like someone you aren't – even if you suffer from stage fright?
Sharpen your ability to play to the whole room and keep the entire audience engaged?
Join Atlantic Records artist and stage performance coach Justin Leighton Long for a 7-week journey that will teach you the basic skills of the stage, develop your confidence and professionalism, and help you deliver the powerful performance your audience is waiting for.
This class is limited to a VERY small size of only 8 participants, and will not be offered again until fall 2019. Pre-registration is open now, so reserve your spot!
Performance Myths… Busted!
Myth:  It's best to just wing it on stage.
Reality Experienced performers who don't plan their show at all end up looking the same all night.  "Winging it" tends to result in awkward transition moments, repetitive performances, and wandering.  The most successful performers have a performance plan. 
Myth:  There's no substitute for just going out and doing real gigs.
While there's no actual substitute for a real gig, practicing your craft in front of an audience (such as a class) will take you miles beyond your bedroom. 
Myth:  There aren't really any skills of the stage.  It's all just about confidence.
This couldn't be less true.  Developing skills helps you develop confidence, not vice versa. 
Myth:  I read a book about performing once, so I already know what to do.
The reality is that even if you know WHAT to do, actually DOING it – consistently, without stumbling over the details, and correctly applied in each different context – takes a lot of repetition, interpretation, and practice. 
Myth:  I already gig, so I'm good.
Justin has coached artists at every level from novice to weekly performing artists to major festival winners.  Everyone has something to learn.
Frequently Asked Questions
Is this class only for beginners?
No.  This class is great for all levels, starting with people who are comfortable singing a song in front of others.  It's also great for artists who have a few gigs under their belt and are starting to feel more confident, but aren't sure what to do next; and regular performing artists with weekly paid gigs who feel very comfortable on the stage but would like to take their performance to the next level.  The skill set across all levels are similar; the application of the skills vary.  Everyone learns from each other – advanced artists learn just as much from watching and helping beginners, as vice versa.
What kind of accompaniment do we perform to?
You can bring a track or YouTube link.  You can also accompany yourself, but if you are a singer-songwriter we recommend waiting for our singer-songwriter performance class later in the year.  We do have a full PA setup.
Is this class only for pop artists?
All singers are welcome to any of the classes, but we ask you to perform music in the style we're focusing on.  The first semester of Stage Performance will be focused on "pop" music. This is a very wide category that includes everyone from Amy Winehouse to Taylor Swift, Halsey to Beyonce, Justin Beiber to Ed Sheeran and many, many more. While singers can choose to perform any song they like, we are focusing on skills used in performing pop music as a lead singer. Future classes will focus on rock music and singer-songwriters who play and sing.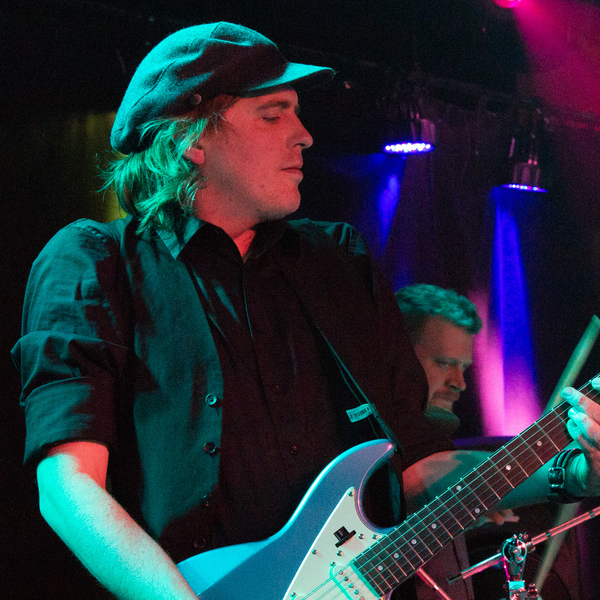 About Justin
Stage performance coach Justin Long developed his coaching ability working with singers over 20 years of playing, touring and running live sound. As a dedicated "sideman" Justin has spent his career focusing on helping singers look and feel amazing on stage. Spending thousands of nights watching singers succeed or fail in front of crowds gave Justin a passion for the topic of stage performance.
Justin was a founding member, lead guitarist and songwriter for the band No Address. No Address released Time Doesn't Notice on Atlantic Records, with their debut single "Sadie (When I'm Gone)" standing at #11 on the Billboard Radio charts for 22 weeks. No Address toured North America extensively and Justin's compositions have been featured in feature films and television series, as well as continuing to maintain airplay around the world, (as a fun fact) recently reaching #1 on the college radio charts in Bosnia.
As a coach, Justin has worked with artists who have won large competitions, followed their success to LA and Nashville, and tour nationally and internationally as well as countless local artists.  As a recording engineer and producer Justin has worked for bands signed to labels including Atlantic, Elektra, Immortal, Wind Up, Curb, Blind Bat, S-Curve, Victory, Blues Legacy and J Records.  
Registration and Schedule
Schedule:  Seven consecutive Tuesday evenings Jan 15 through Feb 26, 2019, 6:30-8:30pm.  Optional performance with professional live band on Mar 10.
Location:  Classes are held at Performance High's Denver studio 1 at Soundstructure Studios, 3131 Walnut Street, Denver CO 80214.  Optional showcase performance is at Lincoln Station in Lone Tree.
Class Fee:  $329 (less than $50 per 2-hour class)
Optional Performance Fee:  $20/song if selected from the Legend Makers song list. $50/song for custom song requests or originals.
Early Bird Discount: $289 until January 5, 2019
Requirements:  Be able to sing at least 3 songs you have memorized and know very well.  Bring the tracks or Youtube videos you'd like to perform. All ages welcome.  Most students are pre-teens through adults.
VIP Option:  Add two private hour-long Artist Development sessions with Justin for just $129 more. (Normally $75/hour)
Special offer for Continuing Students:  Students who continue with artist development consulting get a reduced rate of just $60/hr ($15/hr off the regular rate) for as long as you continue to take at least monthly sessions.
Space is limited to only EIGHT (8) students and we are not offering this class again until the end of 2019.  Registration officially opens on Dec 13, but if you give us your email address, we'll give you a heads up a couple days before we open registration to the general public.