For Singers and Songwriters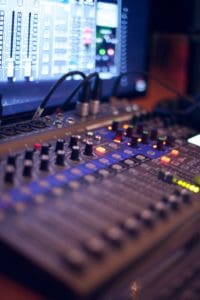 When artists want to share their voice and their songs with the world, they make a recorded version of their song. But here's the question: how should that recording sound?
Should it only be a quiet voice and acoustic guitar? Should the song have a drum groove that makes you dance? What sounds will make people feel what you want them to feel?
These questions are what we're talking about when we talk about music production. Simply, music production is just making a recording that sounds like the feeling we're after.
This Music Production class will cover how to make the sounds of popular music and the basics of the sweetening effects used on popular recordings, with a special focus on the techniques most important to singers and songwriters.
Music Production For Singers and Songwriters is a class that will explain how to make a recording, with any equipment that you have, that sounds the way you want.
We'll start with listening to isolated elements of recordings, learn the various tools you can use to improve those elements, and practice putting them all together to make a great song.
You'll Learn How To…
Make your recorded voice sound great – without going down a rabbit hole on complicated technical questions.
Identify the different types of production elements that most songs are built around, so you can choose those elements for yourself.

Translate a stripped-down song sketch into multiple completely different finished products.

Record any sound, without worry, with any software or microphone you own.

Pick out the details that make your favorite songs sound the way they do – even if you aren't interested in learning a bunch of sound science.

Put together quality demos of your own songs, so if you hire a professional producer they can hone in on your vision much faster.
About Justin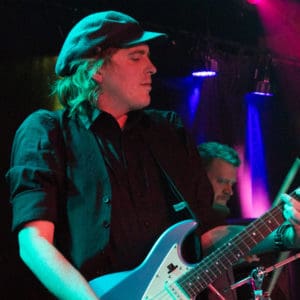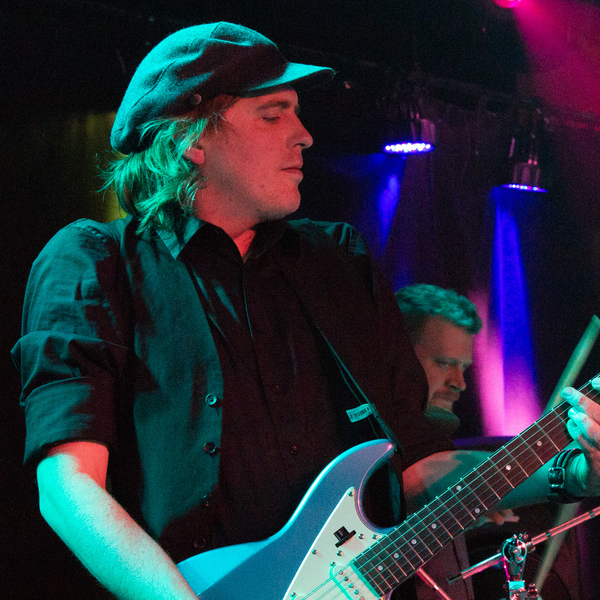 Justin Leighton Long is a musician, engineer and record producer who has worked in various styles including blues, country, rock, rap and pop. Justin was a founding member, lead guitarist and songwriter for the band No Address. No Address released Time Doesn't Notice on Atlantic Records, with their debut single "Sadie (When I'm Gone)" standing at #11 on the Billboard Radio charts for 22 weeks. No Address toured North America extensively and Justin's compositions have been featured in feature films and television series, as well as continuing to maintain airplay around the world, (as a fun fact) recently reaching #1 on the college radio charts in Bosnia.
As a recording engineer and producer Justin has worked for bands signed to labels including Atlantic, Elektra, Immortal, Wind Up, Curb, Blind Bat, S-Curve, Victory, Blues Legacy and J Records.
SCHEDULE: TBD (fall 2019) This class will be available to take online and to watch online after class, so even if you can't make the date or time, you can still take the class.

FEES:
Early Bird Rate: $197 for the entire course (~$28 per class), paid in two monthly $98.50 installments
Regular Fee:  $329 for the entire course (~$47 per class), paid in two monthly $164.50 installments
Q&A / MEET-AND-GREET:  Date TBD.  Meet Justin in person at our studios or tune in live on our Facebook page to ask questions about the course and see if it's right for you.
LOCATION:  Performance High's Broomfield location at 6811 W 120th Ave, Broomfield CO 80020.
Get Directions Here!
SUITABLE FOR:  Singers and songwriters with little to no experience with recording and production.