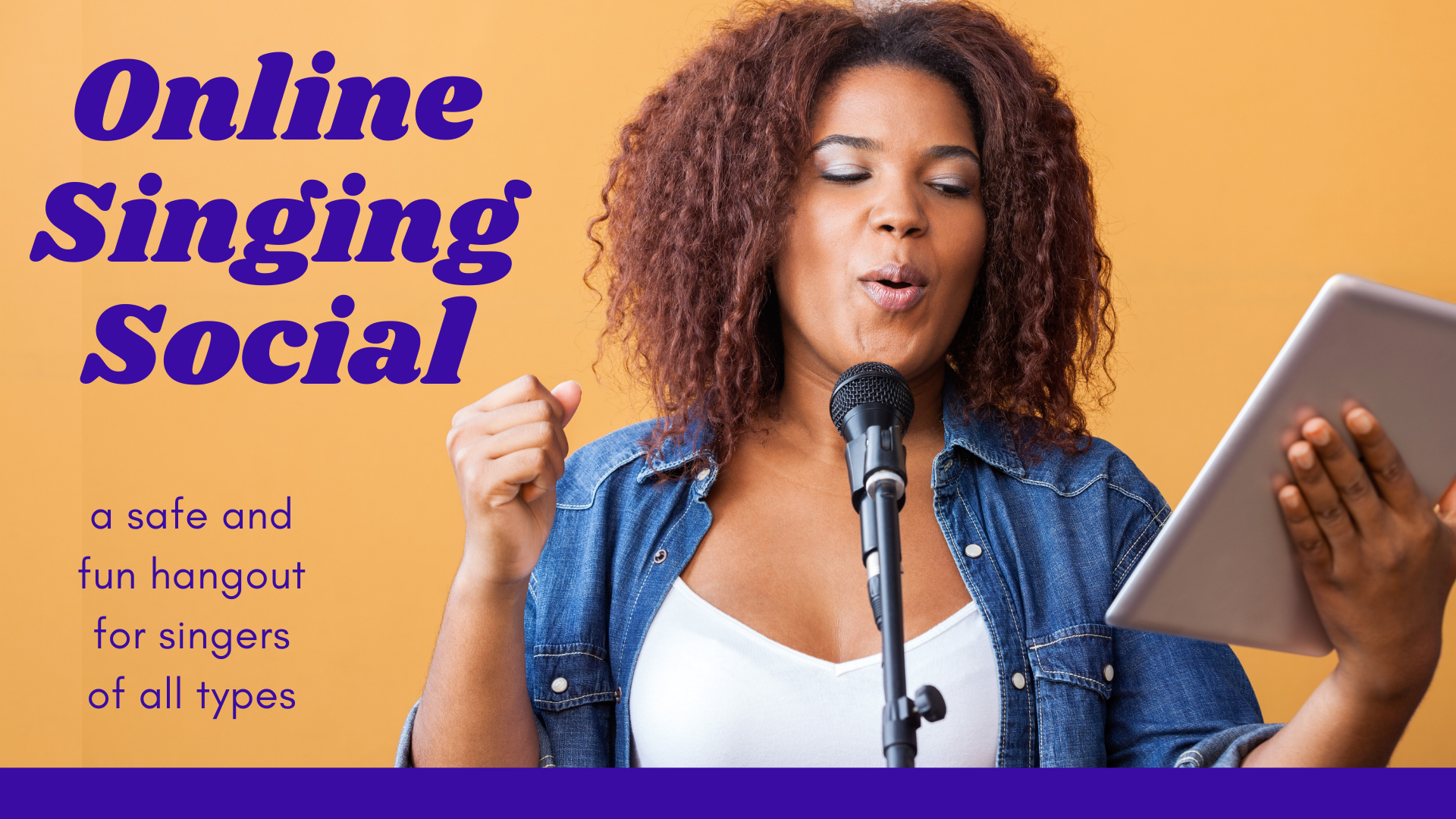 Singers being social and safe
Everyone who wants to, gets a chance to sing.  Probably even twice. You can sing to a track, accompany yourself like at an open mic, sing a cappella, recite poetry, or just hang out and chat!
It's a safe place for all singers because of these rules:
1) No feedback, unless requested by the singer.
2) All feedback must be positive.
Join us!