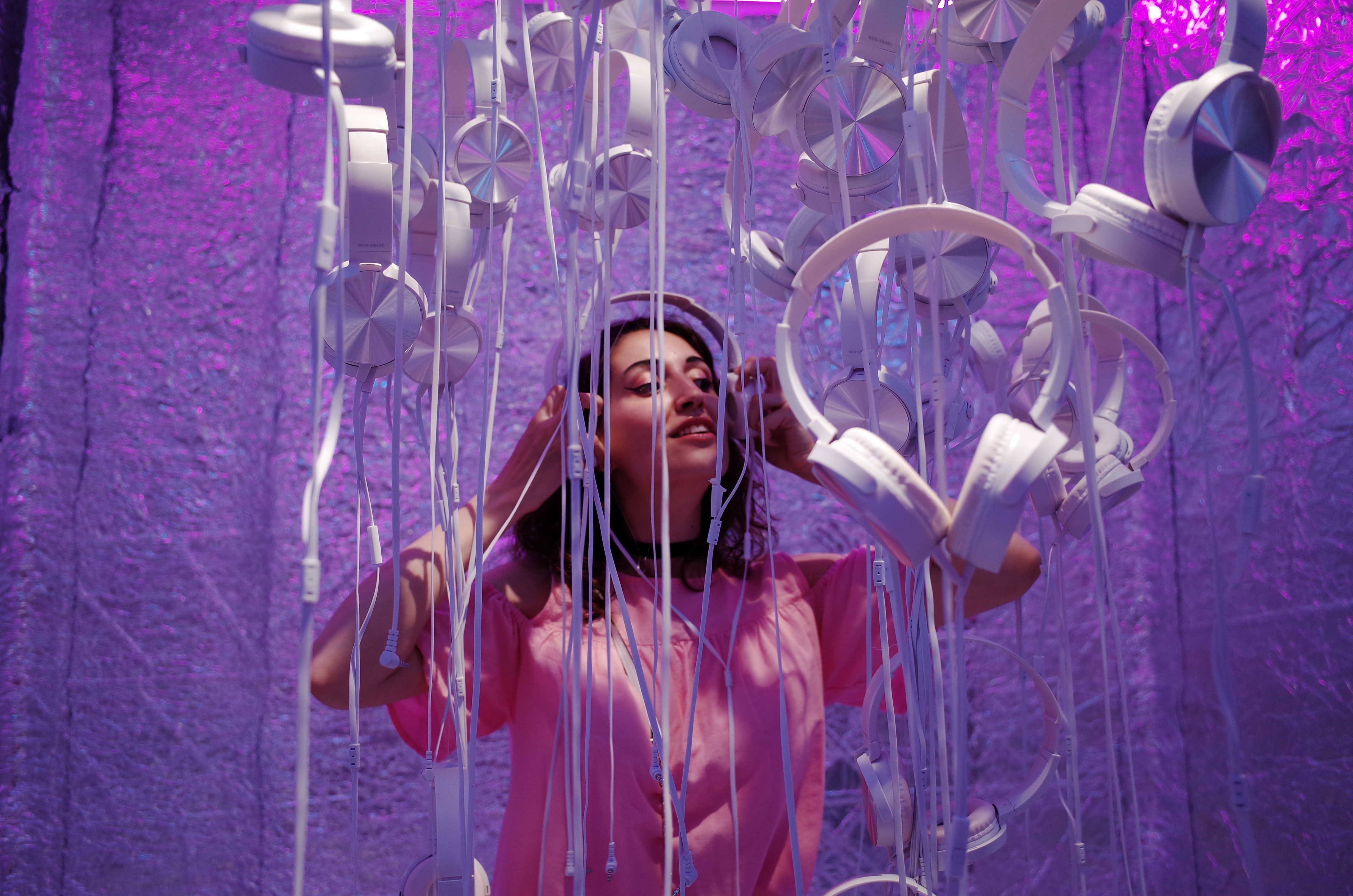 Adrienne Osborn, April 6, 2020
These days are all about looking for the silver linings.
Here's one:  We're gearing up for our first online showcase!  We're excited for this online showcase, because it opens the door to a whole new way for everyone to get valuable performance time.  And it can continue on beyond the shutdown as an additional showcase option on top of our live performances!
You've probably already had lessons online, but you have the opportunity to take it up a notch for the showcase! 
Here are a few pieces of advice to make this the most enjoyable show possible.  
– If there are other people in your household, ask them in advance to refrain from streaming video at least while you are performing.  You want as much bandwidth as possible to avoid stuttering and freezing.
– If you can hardwire into your router, even better.  You would need an Ethernet cable, and if your device doesn't have an Ethernet port, possibly a USB to Ethernet adapter.  (If you're going to buy gear, do it asap – shipping times are longer than usual.)
– If you're singing to a track, download it and have it cued up, rather than singing to a streamed YouTube video.  We don't want any ads or karaoke track bumpers in the show!
– Preview your look in advance. Think about your lighting and background. Are you silhouetted or can we see you in vivid color? Does it help if you move some lamps around?  Do you want to decorate a special corner of your home to be your performance space?
– Get with someone to check your input levels in advance. If you're a powerful singer, your vocals might distort unless you turn down your device's audio input.  Search for "change input volume" and your device's name to find instructions.
– Do you want to plan any song introductions?  This will be a more intimate feel than our in-person showcases, so if you want to talk about why you picked the songs you did, or give some other short intro, it will fit in to this format particularly well!
– You might want to turn off notifications on your device while performing.
– Use headphones to listen to the show. You'll hear much better quality than on phone or laptop speakers.
I can't wait to see you all online next week for the showcase!  If anyone wants to do a tech check in advance, I'll be available this Thursday at 6pm.  Just contact me at info@performancehigh.net for the Zoom link and password. 
– Adrienne