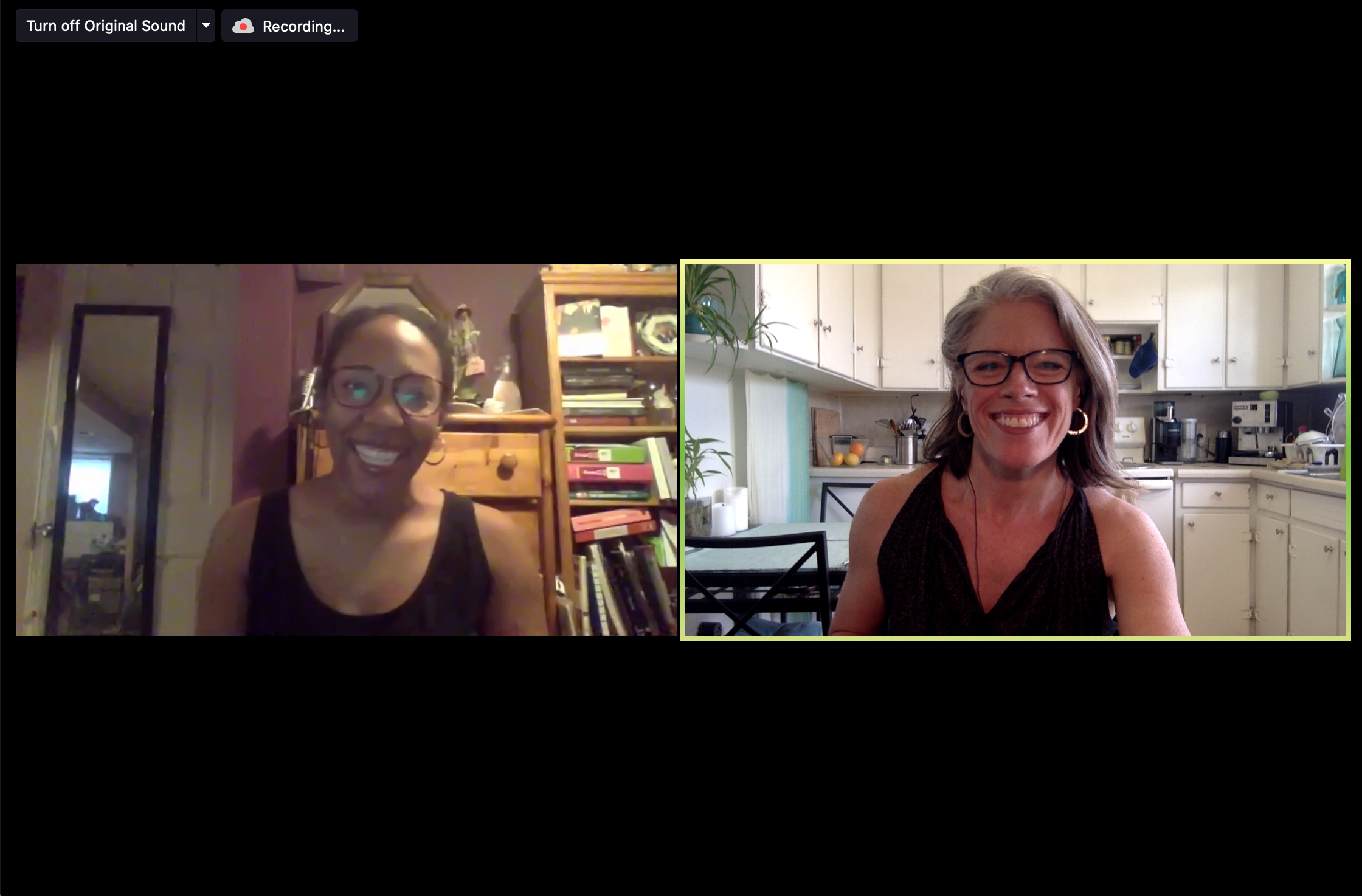 "Online lessons have been great for Kali for several reasons.  First, amid the ever-changing world of COVID restrictions, the weekly lessons have remained a constant for Kali and because of that she continues to grow and progress in her singing.  Second, the online lessons have generated a more focused Kali, which is something I didn't know could be possible.  Adrienne has done a fantastic job creating an online lesson environment."
– Mia H.
We have offered online lessons for years.  In fact, some of the best lessons our teachers have ever taken during our training have been online, because that's the best way to access global mentors.  But now, more of our lessons are online than ever before. And some students like them even better!
"Online lessons have forced me to listen with more focus and awareness.  That part has been an amazing transformation for me.  My ear has gotten better, I'm more aware of placement, and I've been able to connect more emotionally to the songs.  I've also been able to explore more of my range and breath control, and overall just become more well-rounded."
– J.C. Allen
How Online Lessons Work
We primarily use Zoom, but FaceTime, Skype, or Google Hangouts can work well too.
You don't need any special equipment.  You can use a laptop, a tablet, or even just your phone.
If you plan to sing to a karaoke track and you're using a mobile device, we recommend having two devices – but it's not absolutely necessary.
Advantages of Online Lessons
While we do prefer in-person lessons, there are some advantages to online lessons:
No driving or parking – save time and money.
Recording your lesson on video is easy!
You can see yourself singing, so you can get instant feedback on posture, mouth shape, and tension.
Ear training.  Online lessons inherently include more ear training than in-person lessons.
Tips for Great Online Lessons
While we can do effective lessons without any special setup at all, here are some tips to improve the experience.
Have a Second Device Handy to Play Your Track – Especially if you're on a mobile device.
Charge Your Devices – it's no fun to stress over a dying battery!
Cue Up Your Tracks – If you know which songs you're going to work on, you can cue up tracks before the lesson starts. 
Fast Internet – Be on WiFi if possible, not cell service.  Even better, hard-wire into your router.
Plenty of Bandwidth – If you run into bandwidth issues, ask family or roommates to pause watching movies or gaming during your lesson.
Zoom Settings – During your first lesson, if there are any issues your teacher may walk you through changing a setting or two.
Find a Good Place to Have Your Lesson – Try to find a place with a little privacy where you can stand AND place your device at chest or eye level. 
Be Patient.  If you're new to online lessons, there might be one or two things to iron out at first. But it usually doesn't take long, and then you're set!
"It took the pandemic shutdown for me to take video voice lessons, and it has been a revelation.  First, they're so convenient!  I can be anywhere. At home, in a car, or walking on the beach, and have a real voice lesson.
And what a voice lesson it is. Adrienne brings out the best out of each lesson with warm encouragement, cheerful praise, and practical, laser-focused tips. What I like best is Adrienne's bottomless bag of tricks, like Mary Poppins, try this, try that, and before you know it, you can sing a song better than you ever thought you could.
If anyone is reading this, and wondering whether to take voice lessons at Performance High, I would say: YES!"
– Allison T.