Musical Instrument Lessons
Learn Guitar, Piano, Bass, Drums, or Ukelele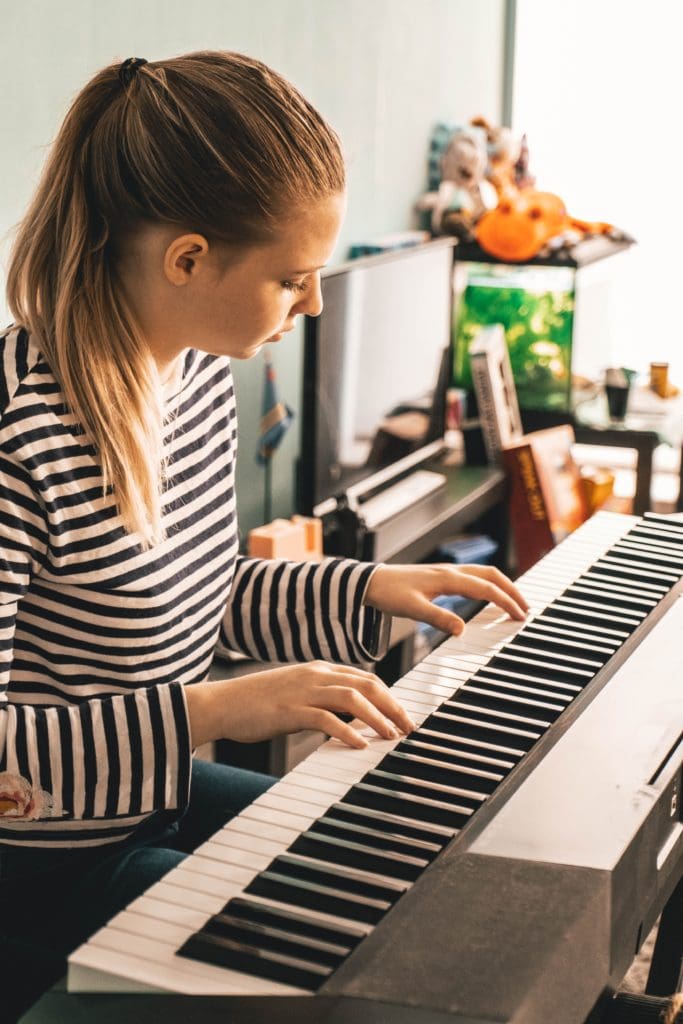 Want to accompany yourself?  Want to write songs… the music too, not just the lyrics?  Want to play in a band?  Want to join our Wednesday night jams and do more than sing?
Performance High offers instrument lessons in guitar, bass, ukelele, piano, and drums.  All instrument lessons except drums are available in all locations (drums are currently in Denver only).
Beginner through advanced students are welcome.  And if you're a student at Performance High, you can come to our free biweekly jams and get better faster!
Discover how your favorite songs can all be played with just a few simple techniques
Get the hang of playing and singing at the same time
Improve quickly, even if you don't have much time to practice
Experience how much fun practicing can be
Gain confidence quickly – even if you are a total beginner
Get ready to book solo gigs or join a band… in months instead of years
Recognize which chords fit songs you have already written
Accelerate your songwriting by writing on an instrument
Join others in playing music!