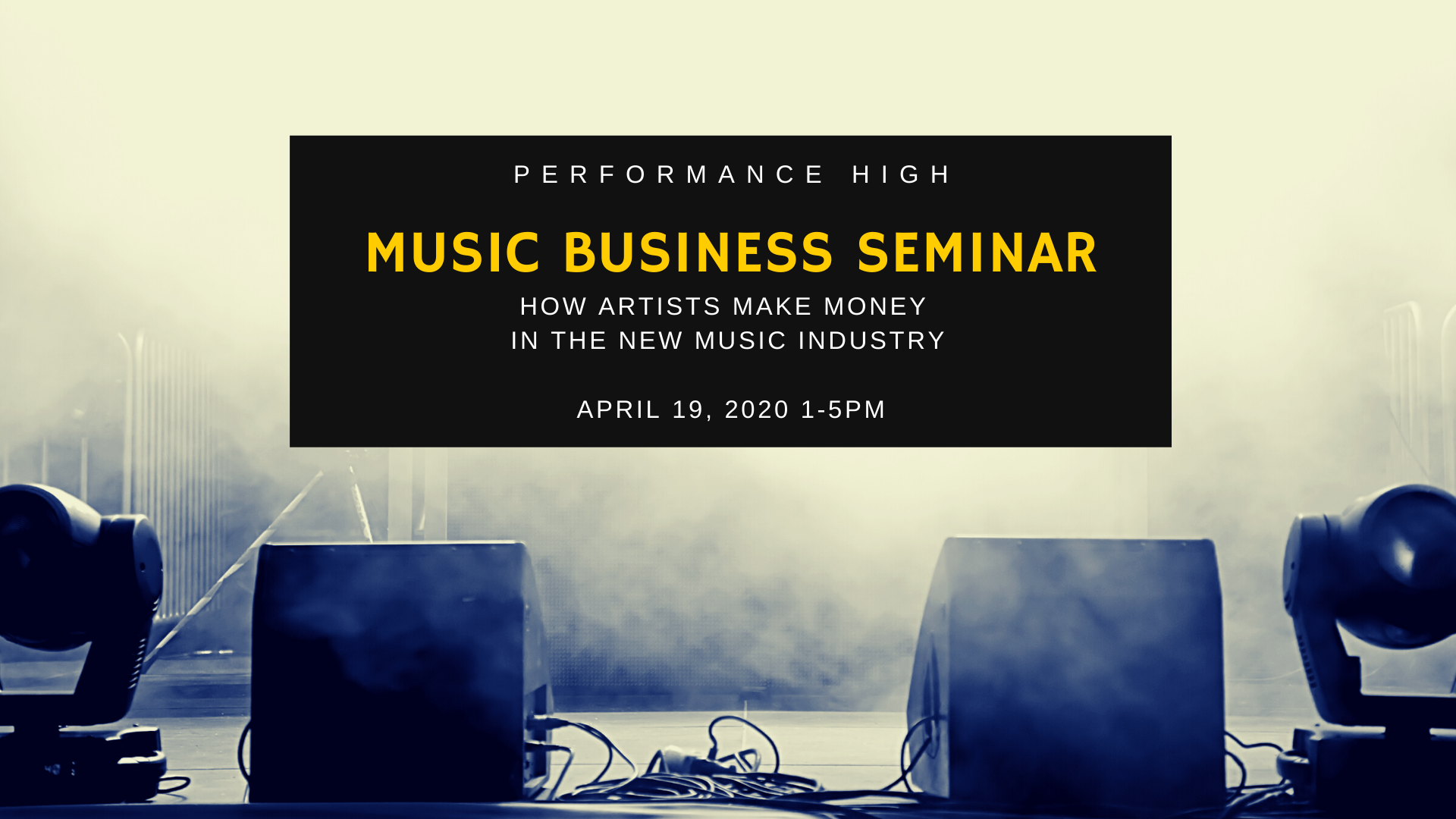 How Artists Make Money in the New Music Industry
The music industry has changed radically in the last fifteen years.  Gone are the days of getting discovered by a label, getting signed, and having an experienced industry team navigate the waters for you.  Now, the music business is a do-it-yourself model for most successful, working musicians.
This seismic shift has opened up both new opportunities and new challenges for artists.  There are more resources available for the DIY artist than ever before… but where do you start, and how do you know what to focus on as your career evolves?
In this fast-paced half-day seminar, we'll cover:
The true numbers behind streaming, mechanical, and digital payments

How and when to copyright your songs

How to make money by playing your music

How to submit your music to stores (for compensation)

How to get music on the radio, into movies, or on TV

How to utilize the newer channels such as Spotify, Amazon, Google Play, iTunes, and Apple Music

Which channels and outlets are right for you

The rules regarding cover songs on YouTube, SoundCloud, and Facebook, so your account doesn't get shut down.

How to select a PRO (Performing Rights Organization), and get in-person help navigating their websites to register your account and your first work

Work for Hire agreements for studio musicians

How to spot expensive scams
Join Performance High's artist development coach Justin Leighton Long for a seven-week class that gives you an overview of the main income streams in today's music industry, how to build them, and how to avoid losing tens of thousands of dollars through bogus "opportunities".  Justin has over twenty years of experience in the old and new music industries, both as an artist with Atlantic Records and as the music business coach to scores of up-and-coming artists.