How Artists Make Money in the New Music Industry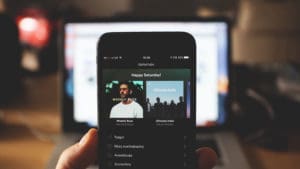 The music industry has changed radically in the last fifteen years.  Gone are the days of getting discovered by a label, getting signed, and having an experienced industry team navigate the waters for you.  Now, the music business is a do-it-yourself model for most successful, working musicians.
This seismic shift has opened up both new opportunities and new challenges for artists.  There are more resources available for the DIY artist than ever before… but where do you start, and how do you know what to focus on as your career evolves?
What You'll Learn:
How to accelerate your progress by focusing your efforts

When to get a manager

Understanding different models of manager compensation

The role of labels in today's music industry

How to get a music label's attention

How to employ custom strategies and priorities that are unique to you

How to discover valuable opportunities and resources that few musicians know of

How to make money by playing your music

How to submit your music to stores (for compensation)

How people get their music on the radio, into movies, or on TV

How to utilize the newer channels such as Spotify, Amazon, Google Play, iTunes, and Apple Music

Which channels and outlets are right for you

The true numbers behind streaming, mechanical, and digital payments

Band Partnership Agreements and how to handle them

Work for Hire agreements for studio musicians

How and when to copyright your songs

Avoiding opportunities with no return

How to spot scams instantly

The rules regarding cover songs on YouTube, SoundCloud, and Facebook, so your account doesn't get shut down.

How to select a PRO (Performing Rights Organization), and get in-person help navigating their websites to register your account and your first work.

How to evaluate properly evaluate opportunities

Sharpening your focus to stay in control of your career.
Join Performance High's artist development coach Justin Leighton Long for a seven-week class that gives you an overview of income streams in today's music industry, how to build them, how to prioritize the overwhelming number of things competing for your attention and time, and how to avoid losing tens of thousands of dollars through bogus "opportunities".  Justin has over twenty years of experience in the old and new music industries, both as an artist with Atlantic Records and as the music business coach to scores of up-and-coming artists.  
This class is limited to 12 artists.  (Young artists may bring a parent for free.) 
Hear What Our Students Are Saying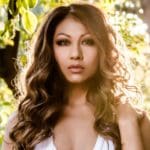 "There are very few schools that […] dispense knowledge in a practical manner that is useful AND AFFORDABLE to an indie artist like myself.  With regards to my sessions with Justin, the breadth and depth of his expert instruction is thorough, easy to comprehend, logical, and compassionate. He exceeds my expectations (read: value=more bang for your buck). I always leave super excited to implement his methods!" – Savy Som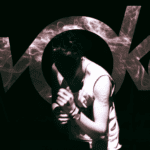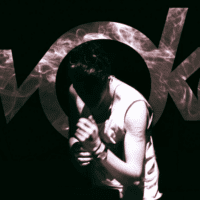 "After working with Justin for just a few weeks, my brand and imagery were dialed in, I had several effective strategies and goals in place, and I was beginning to feel suspiciously like a professional musician. The long-term value of his "Artist Development" coaching cannot be overstated; I still meet with him regularly because of his clear minded and versatile approach. He has an ear and a sense of the industry that's very hard to come by, and I've gone out of my way to recommend his services to all the musicians I know." – Alden Groves
Schedule:  Eight Monday evenings Mar 4 through April 22, 2019, 6:30-8:30pm. Weeks 4 and 5 will have the same content to allow for spring break, but you're welcome to attend both weeks and get 8 weeks for the price of 7.
Early Bird Rate through Feb 26: $289 for the entire course (~$41 per class)
Regular Fee after Feb 26:  $329 for the entire course (~$47 per class)
Q&A / Meet-and-Greet:  Sunday Feb 24, 4-4:45pm.  Meet Justin in person at our studios – or tune in live on our Facebook page – to ask questions about the course and see if it's right for you.
Location:  Performance High's Denver studio 1 at Soundstructure Studios, 3131 Walnut Street, Denver CO 80214.
Get Directions Here!
Suitable For:  New Artists (and parents of young artists) of the music industry.
Space is limited to 12 artists.  Young artists may bring one parent for free.
Refer a Friend Discount:  $40 discount for both you and your friend.
Multi-Class Discount:  $40 discount if you take two classes at the same time.
You can apply up to two discounts per class for a total savings of $80.  If you'd like to apply two discounts, call us at 720-772-7505 or email us at admin@performancehigh.net.
Attention Current Students!
Current Performance High clients may register online through our booking system, or just contact us and we'll get you set up!
About Justin Long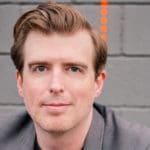 Justin Leighton Long is a musician, engineer and record producer who has worked in various styles including blues, country, rock, rap and pop. Justin was a founding member, lead guitarist and songwriter for the band No Address. No Address released Time Doesn't Notice on Atlantic Records, with their debut single "Sadie (When I'm Gone)" standing at #11 on the Billboard Radio charts for 22 weeks. No Address toured North America extensively and Justin's compositions have been featured in feature films and television series, as well as continuing to maintain airplay around the world, (as a fun fact) recently reaching #1 on the college radio charts in Bosnia.
As a recording engineer and producer Justin has worked for bands signed to labels including Atlantic, Elektra, Immortal, Wind Up, Curb, Blind Bat, S-Curve, Victory, Blues Legacy and J Records.