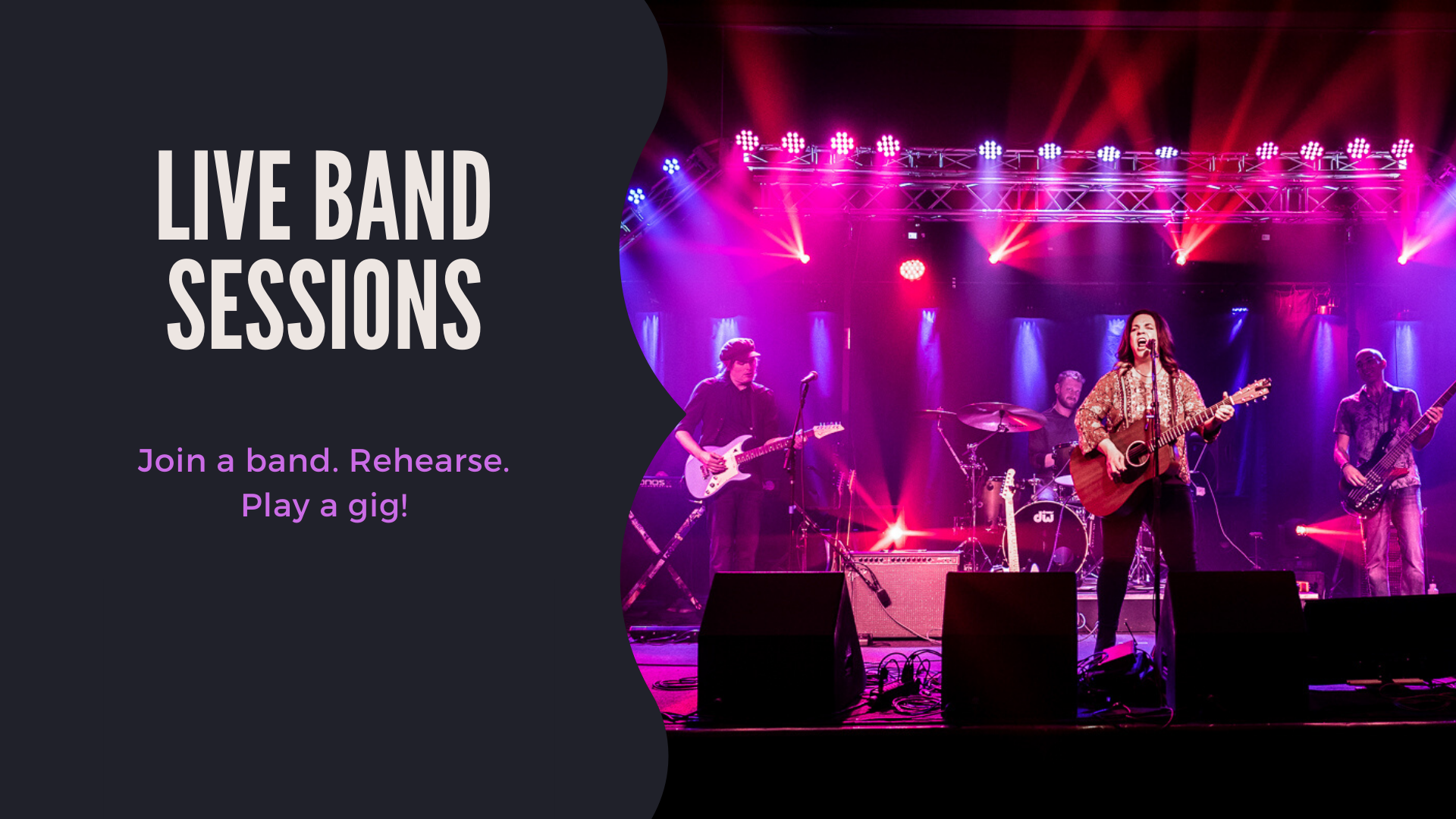 Join a Band With Like-Minded Musicians
Want to join a band, but not sure where to start?
Turned off by the hassle of finding band members, rehearsal space, and gigs?
Introducing Live Band Sessions
Live Band Sessions are weekly rehearsals with like-minded adult or teen musicians where we learn covers, write originals, learn to sing harmonies, and build a compelling show to perform live, all under the guidance of an experienced coach.  
Who Is This For?
This is for anyone who would like to join a band, rehearse weekly, and play a fun gig – whether you're an instrumentalist or vocalist, beginner or advanced.
We welcome all ages 13 and up.  Most of our current band members are in their 20's through 40's, but all are welcome!  
Coming in fall 2021:  Teen Bands!
What Will My Band Be Like?
Well, first of all, we have a pretty cool culture at Performance High.  We like to have fun, we respect the growth process, and we respect people regardless of gender, sex, race, ethnicity, or age.  So we're looking only for people who want to be part of that kind of community.
We want to meet you, and we're sure you want to meet us, before deciding it's a fit – so come to the first rehearsal for free to check it out!
Are Lessons Required?
No, but we strongly suggest them if you're a beginner.
Registration and Schedule
SCHEDULE 
One band rehearses Wednesday nights 6-8pm another Saturday 11am-1pm. Times subject to change.  You can join at any time.
LOCATION 
FEES
$160/mo for 4 rehearsals, $200 when there are 5 in a month, first rehearsal is free
REGISTRATION
Otherwise, contact us at inquire@performancehigh.net to schedule your free drop-in