Guitar for Singers and Songwriters
How my students learn to play guitar on stage in weeks
… not years.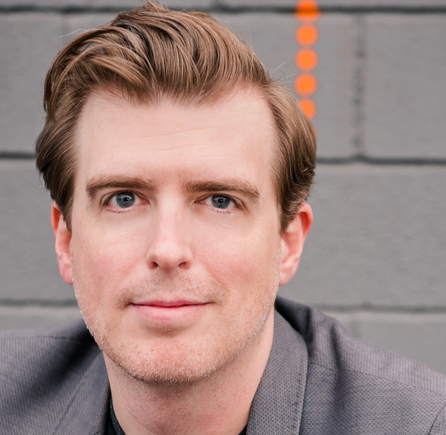 Some folks want to play an instrument, but think it takes a lot of time. Most pro singers secretly know they should also be able to play an instrument. Guitars are the easiest instrument to write songs on without knowing music theory.
Quickly achieve the ability to play different chords without looking down at your hands, even if you don't know a fretboard from a baseboard?

Discover how your favorite songs can all be played with just a few simple techniques, even if your taste in music varies widely?
Get the hang of playing and singing at the same time… even if you can't walk and talk at the same time?
Improve quickly, even if you don't have much time to practice?
Experience how much fun practicing can be, even if you've been told to focus on boring drills in the past?
Gain confidence quickly, even if you are a total beginner?
Get ready to book solo gigs – in months instead of years?
Discover how to play along with songs in the right key, even if you don't know what a key or a chord is?
Recognize which chords fit your songs, even if you don't know any music theory?
Accelerate your songwriting by writing on guitar?
I am Atlantic Records artist and advanced guitar coach Justin Leighton Long. Join me for a 7-week journey that will get you playing a song in the very first class, and playing almost anything you want by the end of the session!
This class is limited to a very small size of only 12 participants, and will not be offered again in 2019. Pre-registration is open now – reserve your spot!
Guitar Myths… Busted!
Myth: Learning to play guitar is hard work.
Reality: Learning to play guitar is fun and easy. Especially when you're in a supportive group setting!
Myth: It takes a long time to get good.
Reality:  It takes a long time to get great.  It doesn't take a long time to get good.  Even a few minutes of practice a day really add up.
Myth: I don't have enough time to practice.
You don't need an hour or more a day.  If you have just 15-30 minutes a day, you have enough time to practice and see progress every single week.
Myth: My fingers are going to hurt.
OK, maybe a little bit, at first, if you practice a lot.  But in this class you'll learn how to get the most out of your limited practice time, so your fingers get used to the strings without pain.
Myth: I'll never have time to learn all the chords I need to learn to play my favorite songs.
Not true. Most popular songs use only a few chords and chord patterns.  And Justin teaches a proprietary method to learn how to play all these songs with just a handful of different patterns.
Myth: You have to memorize all the notes on the fretboard.
You don't have to learn ANY of the notes on the fretboard.
Myth: It takes a long time to be able to play an instrument and sing at the same time.
Reality:  It takes a while to be able to play piano and sing. It takes a while to be able play drums and sing. But it doesn't take long to learn to play guitar and sing.
Myth: You have to learn your scales and chords first, before you can start playing songs.
Nope. You can play songs first, and then learn some scales and chords if you ever feel so inclined. Or not.
Myth: It takes a lot of practice before you can play guitar in front of other people.
Not true with our groups!  Come have fun with a supportive group of other beginning guitar players!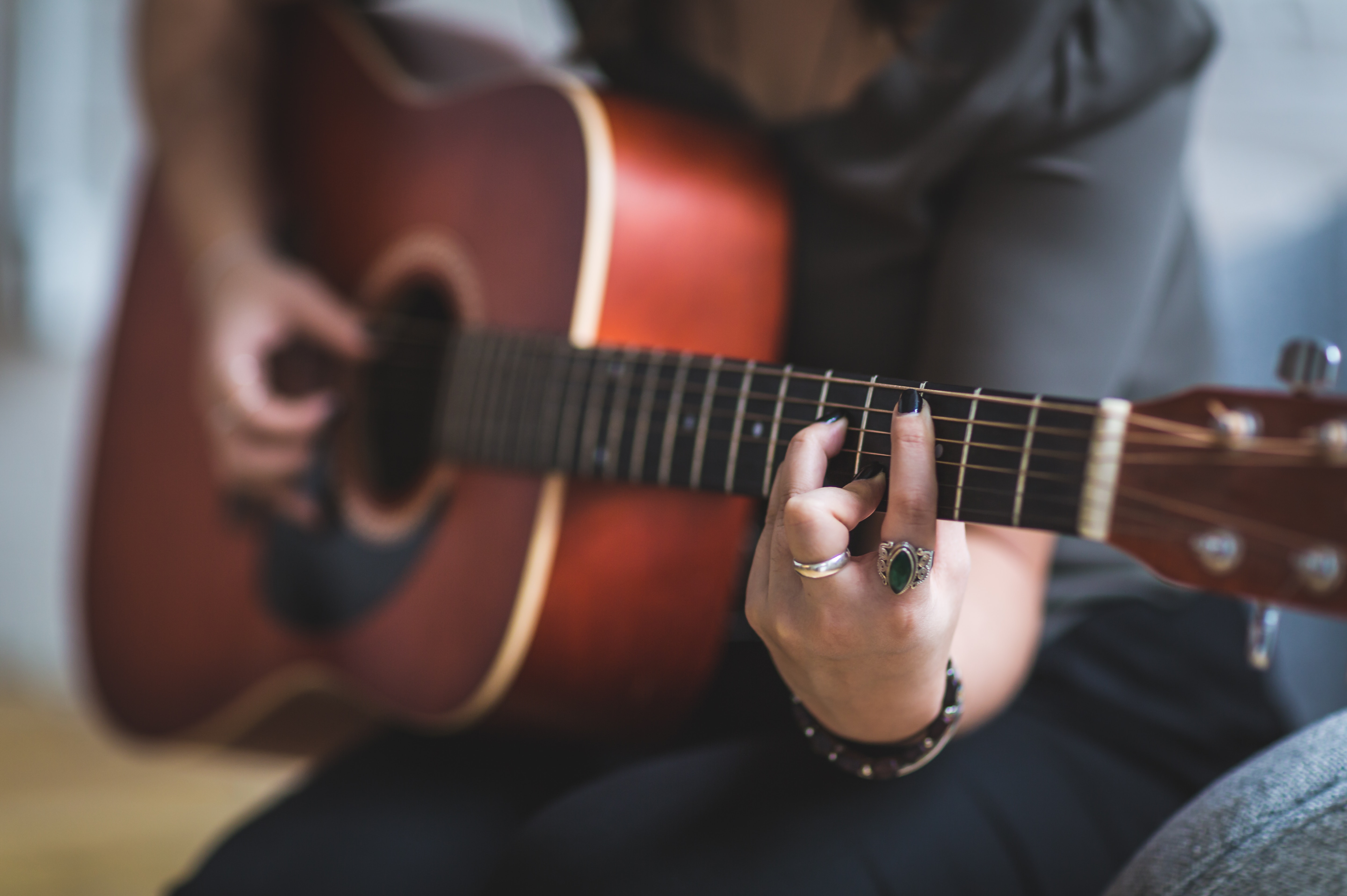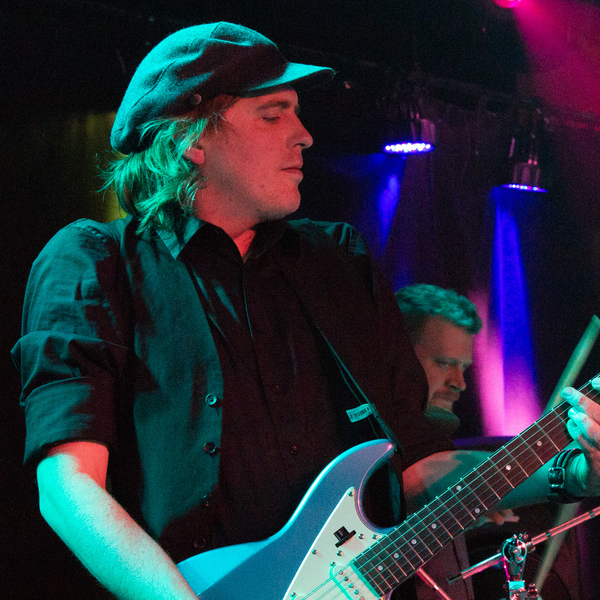 About Justin
Justin Leighton Long is a musician, engineer and record producer who has worked in various styles including blues, country, rock, rap and pop. Justin was a founding member, lead guitarist and songwriter for the band No Address. No Address released Time Doesn't Notice on Atlantic Records, with their debut single "Sadie (When I'm Gone)" standing at #11 on the Billboard Radio charts for 22 weeks. No Address toured North America extensively and Justin's compositions have been featured in feature films and television series, as well as continuing to maintain airplay around the world, (as a fun fact) recently reaching #1 on the college radio charts in Bosnia.
As a recording engineer and producer Justin has worked for bands signed to labels including Atlantic, Elektra, Immortal, Wind Up, Curb, Blind Bat, S-Curve, Victory, Blues Legacy and J Records.
Registration and Schedule
Schedule:  Seven consecutive Monday evenings Jan 14 through Feb 25, 2019, 6:30-8:30pm
Location:  Performance High's Denver studio 1 at Soundstructure Studios, 3131 Walnut Street, Denver CO 80214
Fee:  $329 (less than $50 per 2-hour class)
Requirements:  You must bring your own acoustic guitar, or electric guitar with small amp. 
Early Bird Discount: $289 until January 5, 2019
VIP Option:  Weekly half-hour lessons with Justin for just $149 more. (Normally $30/half hour)
Special offer for Continuing Students:  Students who continue on with private guitar lessons get a reduced private lesson rate of just $49/hr ($6/hr off the regular rate) for as long as you continue to take weekly lessons.
Space is limited to only 12 students and we are offering this class only once in 2019. Registration officially opens on Dec 15, but if you give us your email address, we'll give you a heads up a couple days before we open registration to the general public.