Since Performance High's 2009 inception, we have worked with thousands of artists – both locally from Fort Collins to Colorado Springs and also across the globe including vocalists from Australia, Sweden, the UK, Italy, France, and Denmark. 
Our artists tend to be fun people who are serious about achieving their music goals, whether singing is a bucket-list item or how they make their living.   
For clients who prefer anonymity, we can guarantee it.  For the rest, we love promoting.  See our news page, Facebook page, or Instagram feed to see what our clients are up to today.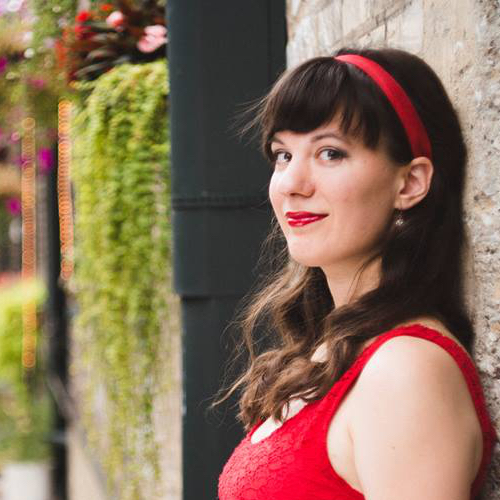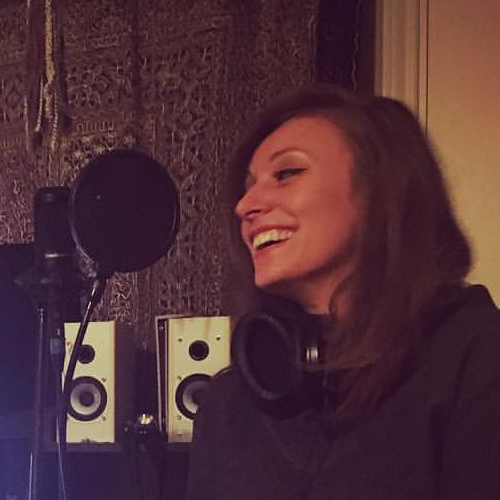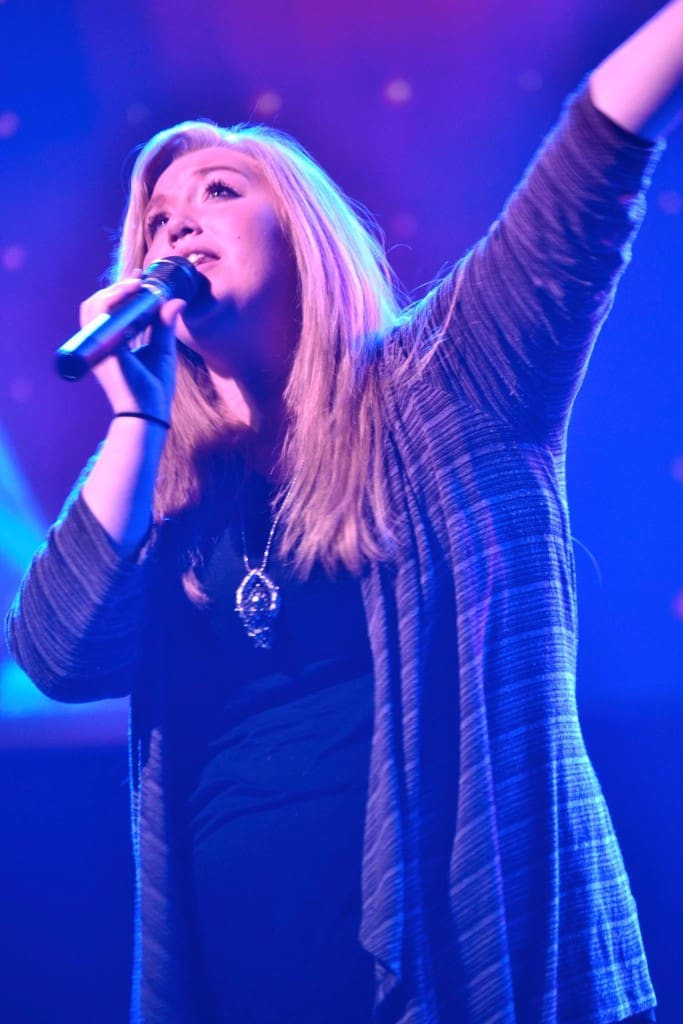 "I did expect a lot more from Adrienne than any other vocal coach I've had over the past 10 years, and I've had like 10 or 12 of them. It seemed like she knew a lot more than any other coach I have approached during the years, and also I have a lot more demands on a vocal coach nowdays than when I started out. And she lived up to them all.
"The most important thing I've learned is to relax more, that singing should not be as a workout at the gym. I've personally struggled a lot with tension and we resolved a lot of that in our lessons. I've always been taught that singing should be "hard" and like you're on some kind of work out. Adrienne taught me the right way in my opinion.
"I learned a lot about how the voice works and how I should approach singing in general. I unlearned a lot of bad habits I had in a very short time and also Adrienne is very good with explaining things so you understand what is happening.
"I would recommend all types of singers to take lessons with Adrienne, to me it doesn't really matter what style you sing or what genre. It's the same basic concepts throughout all styles of singing and to get to the next level you really need to learn your voice, and Adrienne can help you with that!"
http://www.firstbornofficial.com
– Marcus Carlzon, lead singer and guitarist in Swedish hard rock band Firstborn
"Jacob, my son, has been seeing this voice and stage coach out of Boulder, Colorado three days per week for the past year. Jacob has had a total of 120-150 lessons over the past year. His instructor, Adrienne Osborn of Boulder Colorado, actually tapes all of his lessons and I listen to every one of them. So, I have been compelled to write this post because even after listening and/or sitting in on over 120 of Jacob's lessons and performances, I still find myself shaking my own head in disbelief at the wonderful job she has done with my son! So, if you or one of your kids are involved in any stage or voice activities, I would check into getting in with Adrienne, and if she does not have any openings at least get on a waiting list or something because she is pretty incredible. So, anyway, I could go on and on but I am pretty blown away by her patience and the way she gets through to Jacob and perhaps most of all, the way she listens and communicates with him are all pretty incredible. …..
"Whether you are a child or an adult, regardless of what level you are at with your voice and stage presence, if you are looking to take your performance to the next level, you will want to book Adrienne if she has any openings. If she does not have any openings, get on her wait list. She is not cheap but if you are going to spend money on it, you may as well do it right…."
– John Larson, father of funk/soul vocalist Jacob Larson 
"Kelsea has developed a confidence and poise that I believe is directly attributable to the positive influence Adrienne has had on her. Since starting lessons with Adrienne my daughter's singing has improved immensely, and she's having a great time. [Adrienne] definitely has a way with teenagers and I highly recommend her for anyone considering lessons."
– Mariellen Dionne, mother of vocalist Kelsea Dionne
"I started working with Adrienne to gain insight on how to take my music career to the next step. Since working with her she has opened many doors for me, putting me into contact with someone within the industry to show me first hand how bands are booked, how events are promoted and how to network with the right people. Every lesson she comes prepared ready to assist with whatever agenda I wish to cover, ranging from topics from song writing to vocal coaching to career planning to just about anything. I would highly recommend Adrienne to anyone as she is very passionate and highly professional."
– Julia Schroeder, vocalist and guitarist
"Adrienne, I can tell you that your exercises are great! Yesterday I tried and recorded something and I sang better than usual, even though I have not been practicing technical exercises for weeks…  🙂 I think this is the direction – visualization that helps in forgetting about myself and my paranoias!"
– Ico (Federico) di Francisco, vocalist and guitarist, Siena, Italy
"Sing a song for Adrienne and she'll show you smart and successful ways to work to make it better. She's professional and personable–so your lessons are packed with information and fun."
– Susan Smith, vocalist and guitarist
"As a gigging guitarist and vocalist wanting to take things to the next level I needed a performance/vocal coach that understands what performing live is all about.   
"It's pretty straightforward to find someone who will help you sing better in your choir, but I wanted someone who understands belting out rock or country at 2:00 am in a four-hour set.  Someone who can pull the maximum sensitivity and nuance out of every word of a ballad.  Someone who understands differences in genres and adapts accordingly. Someone who can improve your stage dynamics, help you capture an audience, build energy, and leave em' wanting more.  Most importantly I wanted someone who is actively performing in those situations.
 
"Not only has Adrienne delivered all that and more, but she is an absolute delight to work with. She tailors everything to the student's specific needs in a clear, concise manner.  She records each session, so you can work at home to perfect what you learn, and build capability….fantastic!
 
"So for a working vocalist, an aspiring one, or someone who just wants to sing well for the pure joy of it I don't think you'll find anyone better than Adrienne."
– Doc Whan, vocalist and guitarist
Before going to Performance High, I had taken singing lessons from various teachers around Denver. After working with other teachers for over a few years, I had felt that I plateaued and that I needed to find a teacher who knew how to pull my voice out of me. My voice has improved radically in the three months I've been taking lessons at Performance High. My "bridge" (the spot between head and chest voice) was absolute no-man's land for me, and I avoided it like the plague. Now I can sing cleanly through it and have no fear of that zone. My head voice sounds like a normal singing voice now – and not like a Monty Python character. I can also "feel" where I'm singing and control vocal placement.
"Performance High's teachers are creative; they think on their feet. Past singing teachers I've worked with had their standard vocal warm ups and bucket of vocal exercises. It seemed that there was always a canned diagnosis. My teacher at Performance High is very quick to identify what you have going on specifically with how you are trying to sing and has a vocal exercise to work it out. In our lessons, we've never had a problem where we couldn't identify and fix any challenge. 
"The last thing I'll say is that my teacher at Performance High knows how to sing like I imagine most people taking singing lessons want to sound like. Many singing teachers are classical singing teachers. If you want to sing show tunes and Bach, that's probably where you should go. If you are inspired by the great singers of the past 50 years as I am, there's no sense wasting your time and money at someone who doesn't know how to sing like those people (let alone teach you how to sing that way). I highly recommend that people "graduate themselves" up to Performance High and buckle down the voice that they've always wanted."
– Chad Gordon, vocalist
Adrienne has an incredible ability to focus on the details with voice training. Her technical foundation, coupled with her magnetic personality, cause me to give her a hearty thumbs up."
 – Jesse Nemitz, Brett Manning Master Associate in Nashville