Vocal Master Class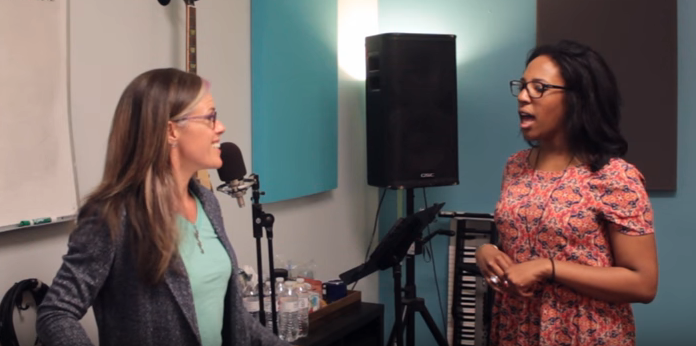 NEW!  We are now offering a master class for intermediate and advanced vocalists on the last Thursday of each month at our Denver location, 6:30-8:00pm.
In this class, one – or sometimes two – advanced vocal instructors work with multiple vocalists.  Each month we focus on a specific topic and then explore how that topic informs each singer's vocal production.
Every singer will receive personal attention, in addition to learning from observing the analysis of others' voices.  If you are already taking voice lessons (at Performance High or elsewhere), it can often help to get a different teacher's perspective.  
Topic for May 31:  Breathing!  Yes, we all know how to breathe. We do it all the time, but as stressed-out adults, most of us tend not to use our full capacity – or use it effectively for singing.  Learning how to breathe for singing is one of the biggest things you can do to improve tone, stamina, ability to sustain long notes and phrases, and overall vocal health.  This session will be taught by Adrienne.
Cost: $50/class, first class free
Requirements: Intermediate level vocal ability. No prior voice lessons required for this session, but you must be comfortable singing on pitch in front of other people a cappella, to a karaoke track, or with basic piano accompaniment. If you would like piano accompaniment, bring a lead sheet for Adrienne. (Note:  if you are planning on singing jazz, a track would be best.)
Please register a day in advance so we know who to expect.
REGISTER HERE