Live Performance Coaching
What is Performance Coaching?
Performance coaching is about making your live show come alive.  It's about connecting with your audience and making them feel what YOU feel when you are performing.
We have over a decade of experience with one-on-one and customized full-band coaching.  Our coaches can work with you or your band to perfect your sound, your setlist and the way you perform your songs.  From getting the band sounding tight to designing moments that move your audience in an unforgettable way, we can help you get the results you want.  
We also offer periodic stage performance classes in Denver on Saturday mornings on the Walnut Room's stage.  These classes give you a chance to learn performance on a full stage, in a fun environment with other performers.  Get custom coaching for your personal style and the chance to learn the stage without any pressure.  Please contact us to check whether classes are currently running and to try a class for free.
Depending on where you are starting from in your performance career and where your strengths already lie, we may work on:
Stage movement
Using the tools of the stage
Looking and feeling more confident and professional
Arranging or producing your songs for live performance
Building your set list
Developing strong song intros
Developing your stage banter
Organizing and improving your band's creative process
Assembling a powerful set list that keeps your audience engaged
Improving live song arrangements for greater emotional impact and dynamic variety
Creating emotional "moments" in your songs
How to work with your songs so they don't all sound the same (great for singer-songwriters!)
Improving the ends of your songs to encourage applause
Making your songs more catchy
Using blocking to visually communicate your music
How and when to bail
Audience direction and misdirection
Improving your stage banter
Improving transitions between songs
Individualized Coaching
We offer one-on-one coaching and full-band coaching at our Denver or Lafayette studios or, for full bands, your rehearsal space.  Contact us to discuss and schedule.
Your Coach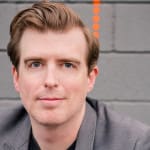 Justin is a musician, engineer and record producer who has worked in various styles including blues, country, rock, rap and pop.   Justin was a founding member, lead guitarist and songwriter for the band No Address.  No Address released Time Doesn't Notice on Atlantic Records, with their debut single "Sadie (When I'm Gone)" standing at #11 on the Billboard Radio charts for 22 weeks.   No Address toured North America extensively and Justin's compositions have been featured in feature films and television series, as well as continuing to maintain airplay around the world.