Songwriting Lessons
Maybe you have some words in your head or a tune in your head that sticks with you.   Maybe you want to share a part of yourself with the whole word.  Maybe you want to start writing original songs rather than singing covers, but you don't know where to begin.  Or you've been writing for years but feel like you want to expand your horizons or simply have more ideas.
Whether you're a beginner looking to write your first song, or an accomplished songwriter wanting to improve your creative output, our songwriting lessons provide the knowledge and encouragement to reach your goals.
Your lessons will be customized to your interests and experience level.   We can provide a defined curriculum starting with the basics of making music, help you expand your songwriting skill, or even co-write with you.
Topics:
The origin and history of songwriting

Song sections and their functions

How to jumpstart your creativity and originality

Understanding point of view

Finding and developing song ideas

Strategies for getting "unstuck" and finishing songs

Writing and editing lyrics

Creating melodies and matching melodies with chords

"Hooks" and how to create or identify them

Music theory and how to use it to expand your creativity

How to arrange songs to pull your listeners in

Using chord substitutions

Developing interesting and original chord progressions

The business of songwriting, including how songs make money and the common ways that songs are legally protected
What to expect:
We will make sure that we understand your songwriting goals, and we'll customize your lessons based on your interests.

We don't teach a specific style of songwriting.  We understand that different styles of music have different qualities that are considered "correct", in both the music and lyrics.

We focus on fast results while making sure that you understand the fundamentals of song craft.

There's no need to play an instrument, we can provide the music for your lyrics or melody.  Or we can teach you to play chords quickly so that you can write your own music.

Your lesson will be recorded and posted privately for you in Dropbox so that you can refer to the information and ideas in between lessons.

If you like, there will be clear exercises and assignments to keep you making progress.   Or if you prefer, we'll set clear timelines and goals for working on your material.

Your lessons will be a completely safe space.  There are no bad ideas and we understand and respect different musical tastes and styles.

We can make recordings of your finished songs, either demoing them in our teaching studios, or recording them professionally in one of our partner studios.
Teacher
Justin Leighton Long (Atlantic Records)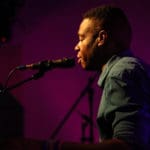 "Justin Long is the embodiment of the Ten Thousand Hour rule as a songwriter; and as a songwriter coach, it's an honor to have his input whether you are an amateur and professional songwriter! His diversity in music is astounding, which eases you as you collaborate with him. He hears what we hear. He is impressed by what we create; he is a lifelong learner of the art of songwriting! He has a Southern hospitality about him too! Win-win because he believes in us!" – Lee Clark Allen