Showcases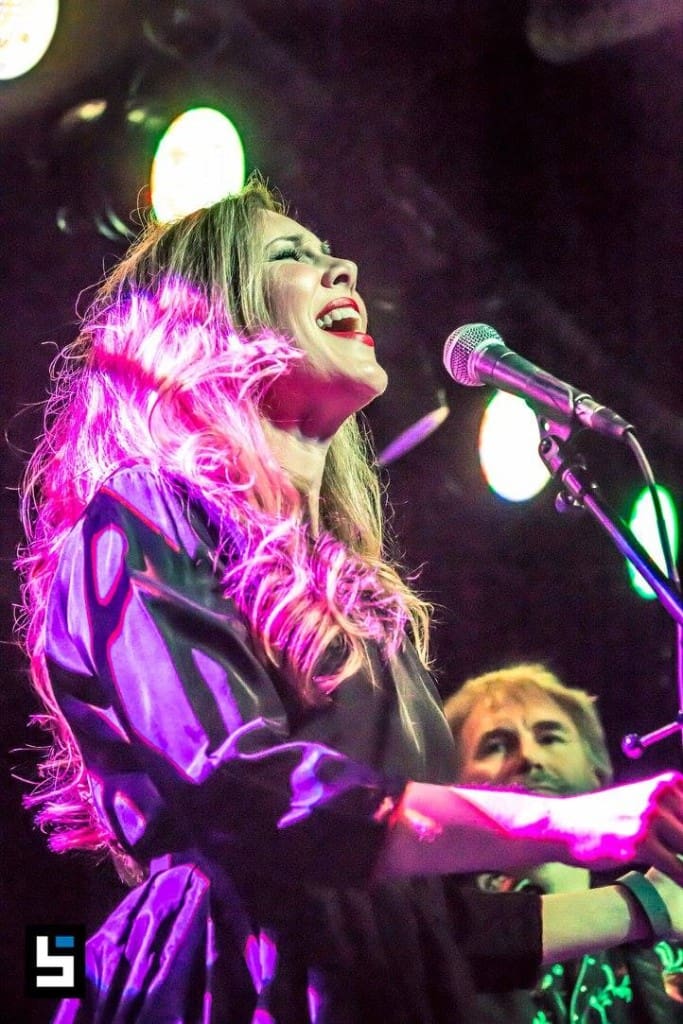 There's nothing like getting on stage to motivate you!  We offer performance opportunities, or showcases, every month or two at venues like The Walnut Room and Herman's Hideaway.  The Walnut Room is a wonderful mid-sized venue with a raised stage, a good sound system, excellent thin-crust pizza and a creative seasonal drink menu.  Herman's Hideaway is a classic rocker's venue that has hosted practically every band in Denver over the last 30+ years.  Our showcases are an opportunity for current Performance High clients to perform from one to three songs in front of a supportive crowd, either solo or with a live professional band and background vocalists.
Past showcase performances have featured covers of songs by such artists as David Bowie, Lady Gaga, Alicia Keys, The Black Crows, Amy Winehouse, Elle King, Cream, Pat Benatar, Elvis Costello, Halsey, The Rolling Stones, Joe Cocker, Eva Cassidy, Madeleine Peyroux, Nathaniel Rateliff, Lady Antebellum, Demi Lovato, Kelly Clarkson, Duffy, the Fugees, Hozier, Panic! at the Disco, and Bishop Briggs – as well as many original songs.  Which songs would you like to sing?
To see when our next showcase is, check out our calendar.
If you're not ready to perform, or if you would like to learn how to improve your show, check out our stage performance coaching services.
Who can perform at showcases?
We run two types of performance opportunities.
Showcases are public shows at ticketed venues.  They're best for singers who sing on pitch and on time with good tone.  It's okay if you're nervous – that's natural, everyone is!  We DO welcome singers who are stepping on stage for the first time – that's exactly what we're here for.  These performances are an opportunity to get some "miles on the car" so you can go from studio singer to gigging artist.  Performers are expected to bring a few people as audience.
Workshops are private shows at non-ticketed venues.  Everyone is welcome.  They're great for singers still working out the kinks in their vocals, younger singers, and singer/songwriters who are still working on singing and playing an instrument at the same time.  Performers are not expected to bring an audience, although they're welcome to.
Gig Details
Performers can sing to a track, self-accompany, bring an accompanist, hire our guitarist or keyboardist to accompany for $30/song, or sing with a full band with backup singers for $85/song.
Singers who hire the band get two rehearsals prior to the show.  Find gig dates and rehearsals on our calendar.
Performers who are accompanying themselves are welcome to show up to sound check before the show.  If you prefer to bring your own keyboard, you are welcome to, although it's usually easier to just use our keyboardist's 88-key weighted Roland synth.
We usually open doors at about 5:30pm, start the show around 6, and finish a little after 9pm.  Times may vary slightly from event to event.
Tickets and Age Limits
Showcases:  Under-21 performers ARE allowed. Under-21 attendees are also allowed, until 9pm.  Showcase tickets are usually $10 adv / $12 door and are available on the venue website.  Performers don't pay, but families and friends do.  Performers are expected to bring at least a few people to watch them play.  We usually ask for each performer to bring 5-10 people.  We keep booking this gig because we always bring a good audience.  Plus, as a performer, it is your job to bring people to see you play.  And the Walnut has great thin-crust pizza and craft beer and cocktails!
Workshops:  Free to attend.  No age restrictions.  BYO food and beverage if desired.
Singers can participate in one of three ways:
1)  Solo, for free.  Sing with a track, self-accompanied, or with your own accompanist.
2) Duo, for $30/song.  Be accompanied by our guitarist or keyboardist.
3) Full band, for $85/song.  Perform with a full band of professional hired musicians – a 4-piece band and 3-piece backup vocal section.
Prices are per-song, NOT per-student.  Each singer can do up to 3 songs total.
Song Selection
Track singers:  You must submit your track – the actual file, not a youtube link – a few days before the show.
Self-accompanied or outside accompanist:  Send in your song name a few days before the show, for set list purposes.
Duo singers and live band singers:  Send your song selection, key, and a reference track (in case there are multiple versions) by one month before the first band rehearsal at the absolute latest.  Earlier is better.  If you submit your song later than one month before the first rehearsal, we may not have time to learn it.
We can play most anything, except heavily produced pop/EDM tracks.  We may reject a song if we know it won't come off well live – although this almost never happens.  In that case, we can refund payment or you can select a new song.
Rehearsals
Rehearsals are super fun.  Our professional musicians love playing this gig, because it's new and different every time and everyone is so excited.  We provide an encouraging, safe, supportive environment and make you feel like a star. Most singers are nervous going into their first rehearsal, but come out of it pumped and thrilled!
Rehearsals are for live-band performers and and for those accompanied by our guitarist or keyboardist.  They help the band and the singer gel, and the singer will get some light coaching as well.
Singers should have their songs completely memorized by the first rehearsal.
Each singer gets 15 minutes of rehearsal per song, at each rehearsal.  (E.g. if you sign up for 3 songs, you get a 45-minute slot.)  If you can't make it to one of the rehearsals, we can usually give you more time at the rehearsal you can attend. We can also usually accommodate schedule restrictions, such as avoiding rush hour for singers who live far away.
Registration
Register at by hovering over "My Account" in the main menu, and then clicking on "Store", or just click here.  Registration usually opens about two months before each showcase.  "Buy" as many songs as you want – say one of each – including the free option.  Max 3 songs total.
When the event is filled, we'll send email to coordinate rehearsals and answer questions.
Questions?
Feel free to contact Adrienne directly at 303-819-0595 or info@performancehigh.net.
Past Performers Include…