Kristin Henry
Vocal Instructor and Coach
About Kristin
Kristin Henry trained to be a classical singer and voice teacher, with degrees from West Chester University in Vocal Performance and Music Education. After Master-level work in Vocal Pedagogy and Performance at the University of Colorado at Boulder, she opted to use her vocal talents in a more commercial venue, as a founding member of local R&B cover band, Girls On Top!, with whom she continues to rock Boulder over the last 12 years.
Making the transition from high soprano to belter provided Kristin with a full appreciation of the variety of vocal registers and productions, and convinced her that a solid vocal foundation is necessary for any style of singing. In her teaching, she integrates her experiences in a safe, fun, and energetic environment, combining the best techniques from both the classical and commercial worlds, to promote singers' confidence in the beauty of their instrument, regardless of musical genre.
Services
Vocal Instruction and Coaching – Classical and Popular Genres (Pop, Jazz, Folk, Blues, Funk, Musical Theatre, Opera)


Location
Dog House Music, 525 Courtney Way, Lafayette CO
Contact
Call Performance High at 303-819-0595 or email inquire@performancehigh.net to schedule a lesson with Kristin.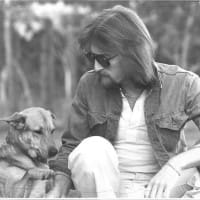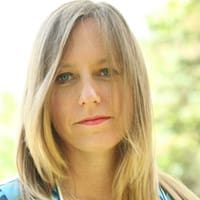 "Our son takes voice lessons from Kristin Henry. She is an amazing voice coach and a very friendly person. She takes a whole person approach to coaching and is helping his social and emotional development as well as significantly helping his voice talent. Kristin frequently keeps us in the loop regarding his progress. We couldn't ask for a better coach as our son looks to improve his talents and decide whether to possibly pursue singing as a career." – Julian L.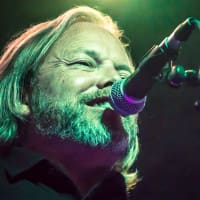 "I love working with Kristin.  We always laugh a lot and have a great time, but she doesn't let me get away with things, either.  She always listens very carefully to how I'm sounding and takes the opportunity to show me something new and work on it, if I need to–which I usually do!" – Marlene M.
"Performance High has a highly educated, experienced, professional, prompt and personal staff. They gave me the skills and confidence I needed to excel at my audition for NBC's 'The Voice'. The studio is an intimate, inspiring setting. Performance High is fostering an excellent environment for growth as a vocalist and artist." – Misty N.
"Kristin is an exemplary teacher. Max has been working with her a couple of years and really looks forward to his lessons. Music has become an integral part of his being and identity, thanks to Kristin's tutelage. Even though she works with professionals, she was able to meet our tween son at his level and make lessons fun and absorbing. That doesn't mean she doesn't work him hard or have high expectations. I am impressed with her vast knowledge of subject and how she teaches him specific strategies to use while singing to improve his sound and tonal quality. We are a homeschooling family, so I appreciate her integrating music theory, history and even physics into his lessons. Since he's started working with her, he's landed a lead part in a local play and she has provided ongoing support for that sometimes confusing experience. It's been very helpful for me as a parent to have another ally in raising and guiding him, someone I can talk with about his progress, and I feel she has his best interest at heart, always. It is clear that we have found a lifelong mentor for our son in Kristin, and that makes us grateful. I do heartily recommend her to anyone looking to take their musicality and performance to the next level. Teachers with Kristin's skill set and personality are rare." – Lori B.
"I've gained a lot of confidence singing and extended the comfortable range of my voice. It has been a lot of fun and very helpful!"
"Since I've started all my voice lessons I have learned so much! I am now able to go higher and and I feel more comfortable while I'm singing. I always have an awesome time while I'm at my lessons. They're all so much fun!"
Kristin Live