Guitar Coaching
Beginning to learn the guitar is pretty much the same for everyone.  You learn the basics of playing the guitar: chords, the names of notes, maybe some licks, some cover songs and a little music theory.  
On the other hand, taking the next step is different.   This is learning how to put all the pieces together and become an artist on the instrument.   Discovering how to recreate the sounds you hear in your head, quickly and confidently.
It's the difference between playing guitar and making music.
My approach to teaching is matched specifically towards your goals and the strengths you already possess as a player.   We can work together to expand what you already know further and further until the entire guitar opens up for you.   We can find the tone you're looking for by refining your technique and perfecting your amp and pedal setups.   Most importantly, we'll pinpoint the specific issues keeping you from being the best musician you can be.  
Rates
$55/hr, $30/half hour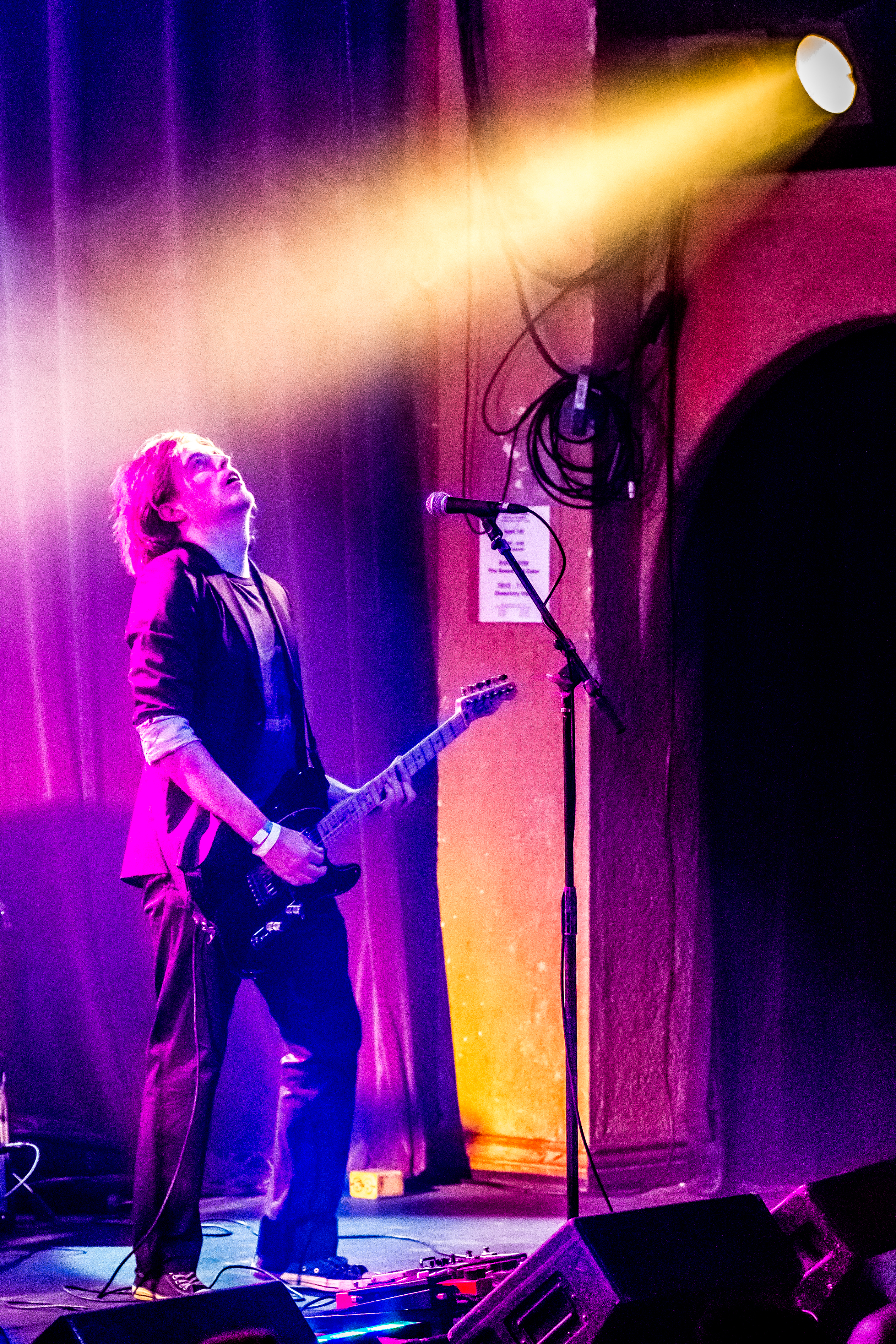 Topics:
Learn the entire guitar fretboard, for both rhythm chords and soloing.
Improvise easily and fluidly over any song.
Develop a musical sense that will keep your playing constantly fresh.
Learn to create signature guitar parts and solos for your original music.
Find your unique original voice on the guitar.
Understand the role of other instruments so your playing is always tasteful.
Go beyond what sounds good and learn why it sounds good.
Scales, modes and extended note sets.
Learn to write harmony parts quickly and easily.
What to expect:
Your lessons are customized to your needs.
Quick results are the priority, but we will make sure that you understand the concepts and fundamentals along the way.
Unlike some other teaching methods, we won't spend time in lessons practicing (unless that's what you prefer). My focus is on giving you new information and forming a plan for your rehearsal time in between lessons.
Your lesson will be recorded and posted online in Dropbox for you to refer to later.   Most students make much faster progress with record reference to their lessons. 
You'll walk away from each lesson with specific exercises and/or activities to practice, along with a suggested schedule that we'll work out together.
Together, we'll create goals and timelines for your improvement, with clear plans on how to get there.
We can record your playing right here in our studios, whether lessons, demos, or the next track you want to release to the world.