Gift Cards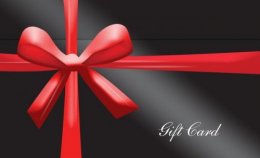 Rather than guessing sizes, colors, and what they really want, give your loved one an experience this holiday season!  Gift cards are valid for voice lessons and all other services at Performance High – stage performance classes, artist development sessions, songwriting lessons, mixing, recording, workshops, even bass, drum or guitar lessons.
If your loved one has always talked about singing on stage or fronting a band, help them take the first step toward crossing that item off their bucket list.  Performance High clients can perform at our regular showcases, with the band Adrienne O backing them for songs of their choice.
Gift cards don't expire, can be delivered instantly or on a future date, cost almost nothing to mail, and fit every size!
Not sure how much to spend?  Hour-long voice lessons range rom $65 to $100.  Artist development, songwriting, and stage performance sessions are $75/hr.  Instrument lessons are $55/hr.
Feel free to contact us at 303-819-0595 or info@performancehigh.net if you have more questions before buying a gift card.